Friends,
Boulder County listings and under-contracts did reasonably well in the last two weeks. The Fed did raise rates, and simultaneously there were some good indications that inflation is slowing, so mortgage rates have actually gone down.
Buyers, a down market is usually a very strong time to buy, and now is no exception. There is much less competition now and prices are softer than they've been in a long time. So while rates are higher, you can get a property you really love (usually without going over asking price) and refinance when rates go down. Sellers are motivated in a way that our Compass Boulder real estate agents haven't seen in several years.

SELLERS

Sellers, we still have fairly low inventory in most categories. That said, there is more competition than there has been in several years, so how you prepare your home is super important. Talk that through with a local Compass Boulder realtor here at Burgess Group so that you come to market with your best chance of selling well.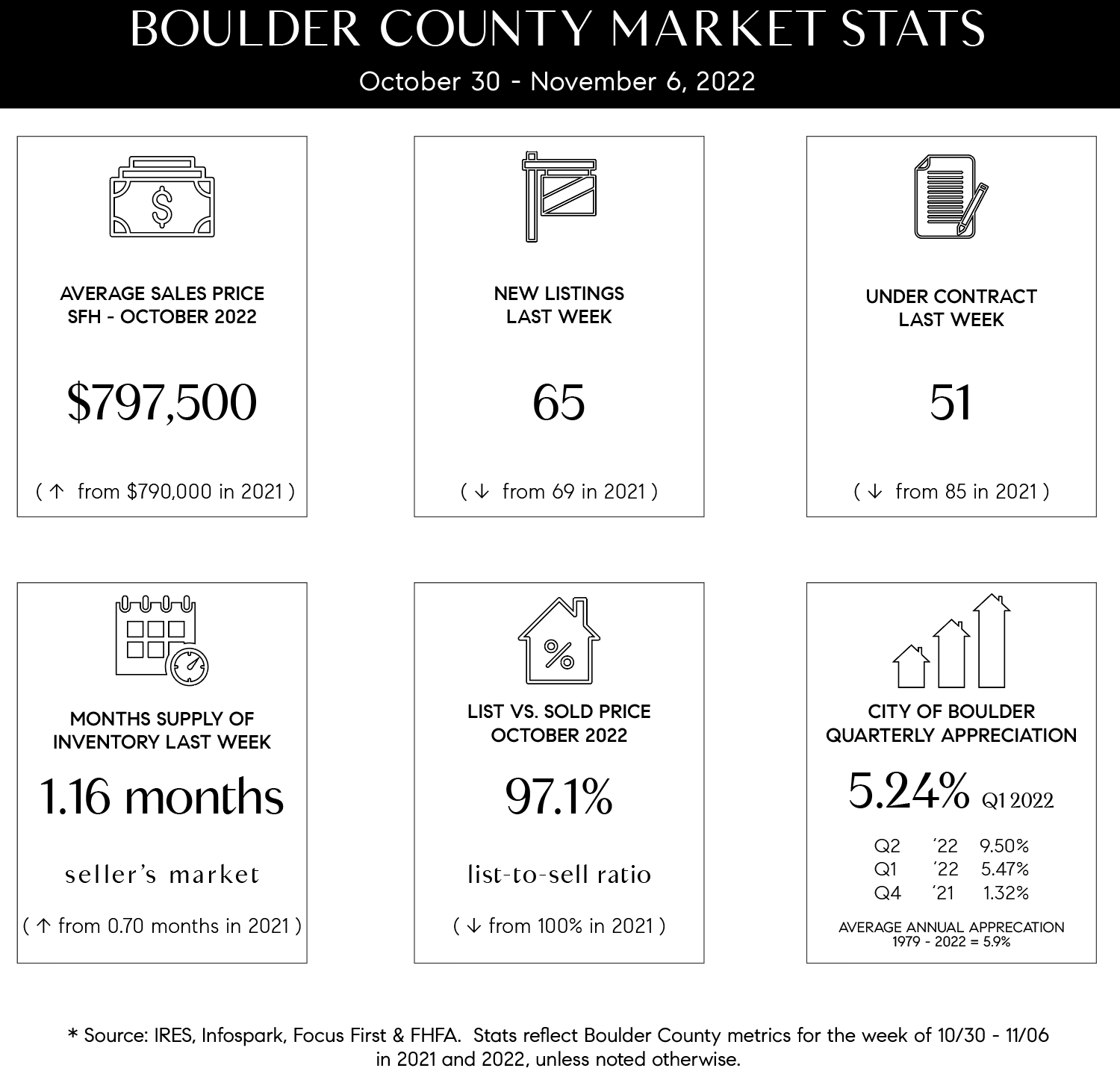 Local Market Details – Boulder County
We had 65 new listings come to market last week, vs 76 in 2018, 53 in 2019, 79 in 2020, and 69 in 2021.
51 properties went under contract, in comparison with 67 in 2018, 59 in 2019, 82 in 2020, and 85 in 2021.  Given that interest rates are currently much higher, this under-contract rate is pretty darn good. This is the stability that Boulder County real estate is known for.
When looking at these numbers, keep in mind that 2020 and 2021 and the first half of 2022 were outliers. The more historically relevant numbers are from 2018 and 2019; it is very possible that our numbers in Q3 and Q4 of 2022 and 2023 will be more similar to or lower than 2018/2019 while inflation is being brought under control.
Activity By Price Band  and Price Reductions- Boulder County
In the last two weeks, Boulder realtors have seen activity in all parts of the market. The predicted increase in the federal funds rate may have motivated luxury buyers two weeks ago, as the luxury under-contract rate was much higher two weeks ago than last week.
Last week, .096% of our market had a price drop, with price drop rates in the mid to high 70s in the last two weeks. This is not a low number, but it reflects more moderate seller anxiety than we were seeing two and three months ago. Hopefully, sellers are pricing more realistically for today's market.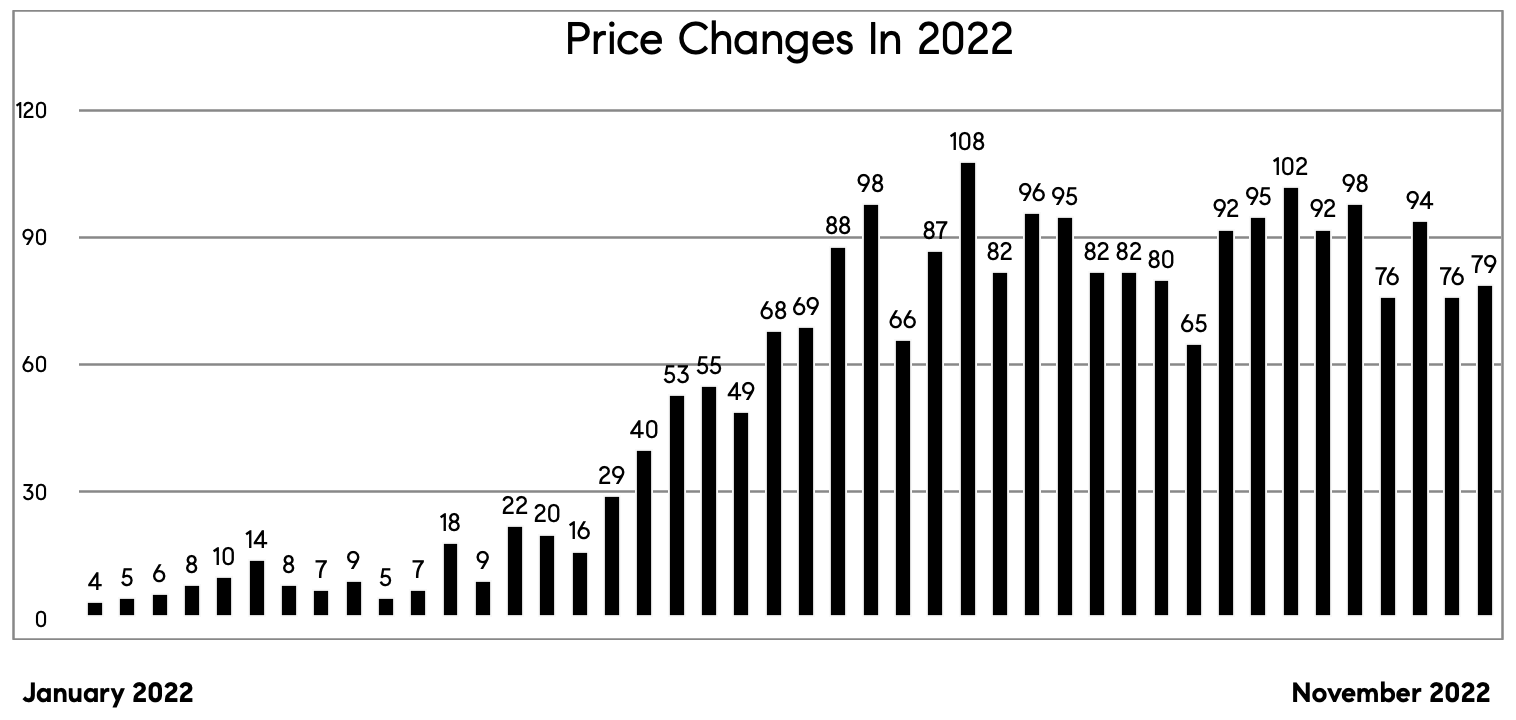 Mortgage rates declined sharply on Thursday, November 10, 2022.
The Fed has been raising rates to slow inflation.
Since housing is a key transmission mechanism for Fed policy, the housing market has slowed dramatically as the Fed raised rates (and mortgage rates increased).
The Consumer
Price Index (CPI) report this morning contained some good news on inflation, coming in lower than expected, showing year-over-year declines. As a result, bond yields fell sharply and then mortgage rates declined.
Corroborating the good news on inflation, home-sale prices rose 3.2% year over year during the four-week period ending November 6, the smallest increase since July 2020. The median home sale price has fallen 8.4% since reaching an all-time high in June 2022.
Click anywhere below to check out Burgess Group | Compass Boulder realtor team's current exclusive listings.

marketingcenter-colorado-boulder