What Is The Food Security Project?
In 2019, the national food insecurity rate was the lowest it had been in 20 years, according to Feeding America. When COVID-19 hit the U.S., the economic recession that followed put an abrupt end to those years of those declining numbers. Now, many of the people who were food insecure before COVID-19 are facing even greater hardships, and even more people are hungry.
Even after COVID-19 is well behind us, economists predict that it will take quite some time – and resources – for food insecurity levels to recover.
Catherine and Andy Burgess of Burgess Group | Compass had been concerned about the growing problem of food insecurity in their own backyard and were looking for ways to help. Their thoughts quickly turned to a property they represent, The McKenzie Farm, a historic 80-acre farm with big water rights on the edge of Boulder, CO
Long champions of local and national charities, Catherine and Andy saw an opportunity for this super-fertile land to grow local produce while on the market.
The McKenzies readily agreed to charitable use of their land in both 2020 and 2021.
In March 2021, Burgess Group | Compass and Community Food Share launched "The Food Security Project," which will run from March until October 2021. This project will transform lush, but recently fallow, farmland into thousands of pounds of desperately needed fresh produce for people experiencing hunger in Boulder and Broomfield counties.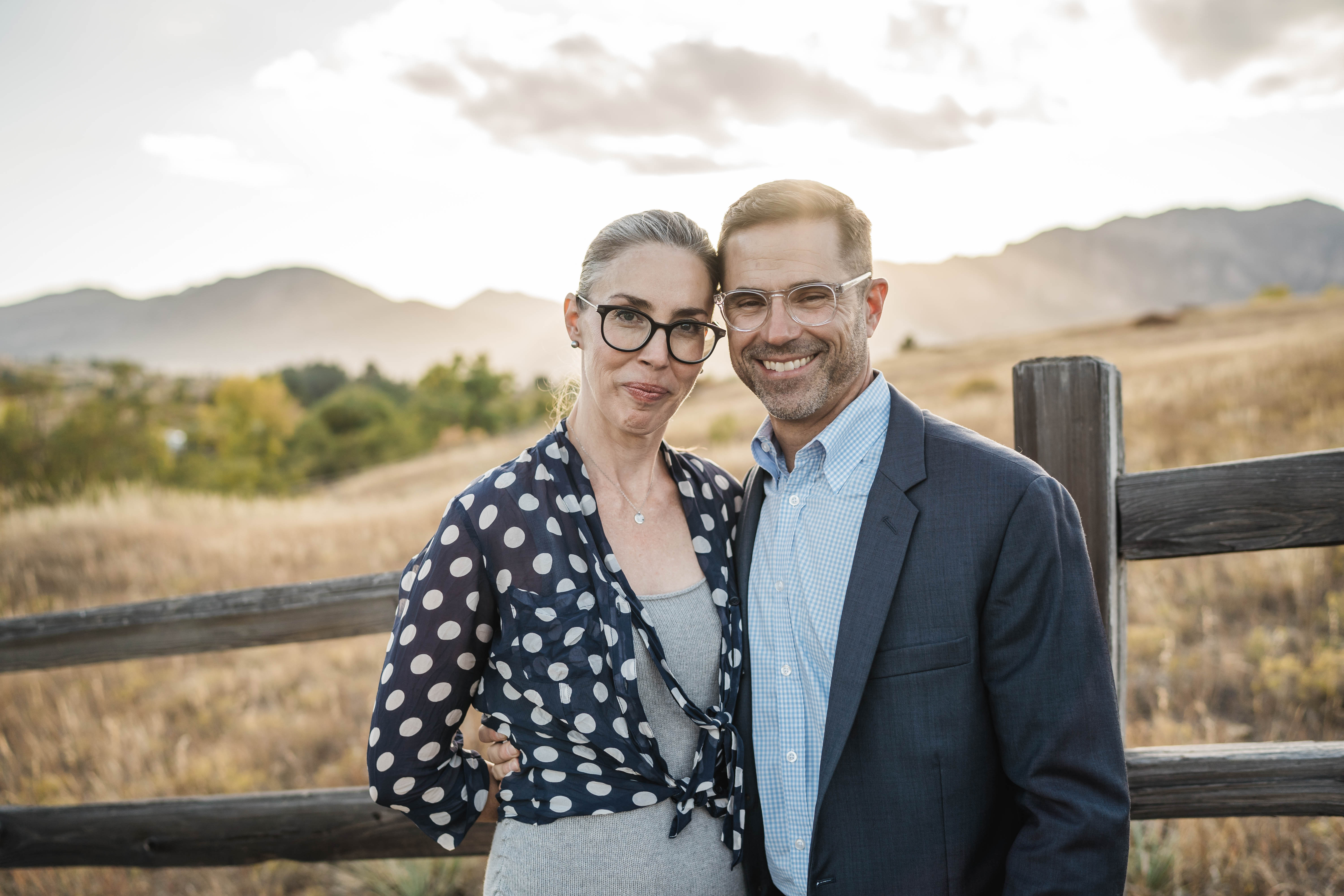 The Farm
Historic McKenzie Farm, located 2.5 miles from downtown Boulder, was founded in 1893 and is still owned today by one of Boulder's founding families, the McKenzies.
The farm has extraordinary senior water rights, natural wildlife habitat, 3,500 feet of lazy Four Mile Canyon Creek, views from Longs Peak to the Flatirons, a farmhouse, barn, greenhouse, produce cooling building, chicken coop, and more. The Food Security Project will utilize the barn, the produce cooling building, the greenhouse, water and land.
The Food Security Project will grow food on McKenzie Farm during the 2021 Growing Season.
Ever charitable toward their community, the McKenzies are gratified that their land is being used to #createfoodsecurity, in 2020 with Boundless Landscapes and in 2021 with Community Food Share.
The McKenzie Farm - 5163 Independence Road, Boulder
Catherine and Andy of Burgess Group | Compass provided a substantial donation to Community Food Share to support hiring the farmer and to help with administrative costs of the project. They also facilitated the use of the farm.
Community Food Share has contributed equally to the cost of this project which falls under the umbrella of their Garden Share Program. They employ the farmer and will manage the production and distribution of the food to Boulder and Broomfield Counties.
Boulder-based micro-farm project and public benefit corporation Boundless Landscapes is sharing their valuable tools with The Food Security Project. Contact them to a start micro-farms in your yard and to donate some of the food you grow.
Earth's Table is an all-volunteer non-profit community of concerned citizens working to eliminate hunger in our community. They will be mentoring and supporting our farmer on an as-needed basis.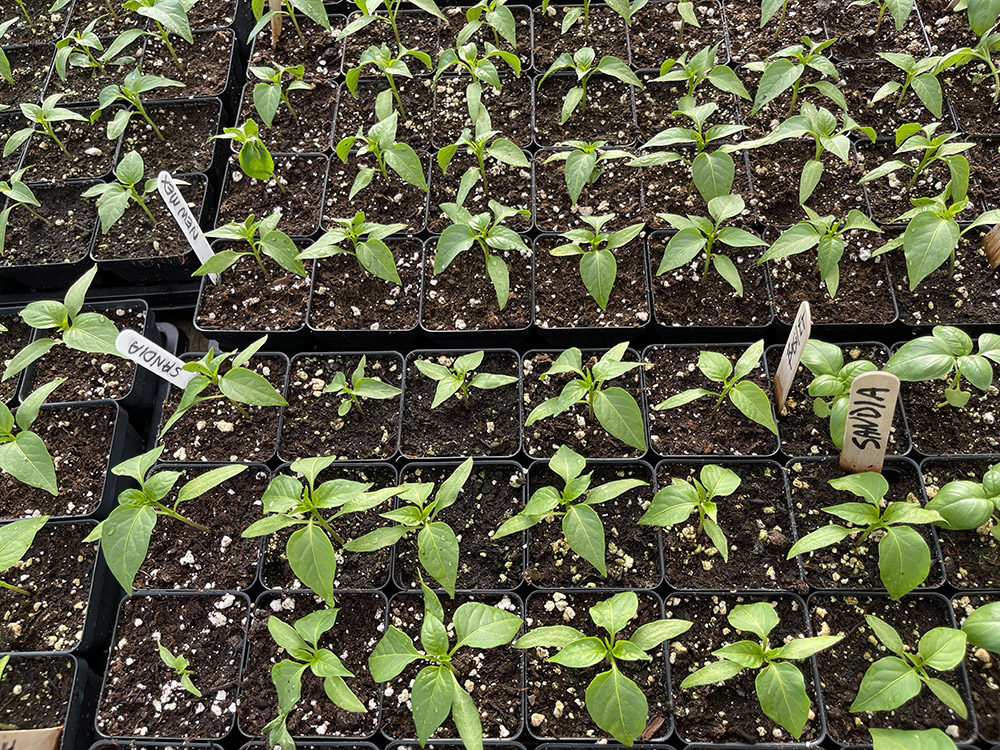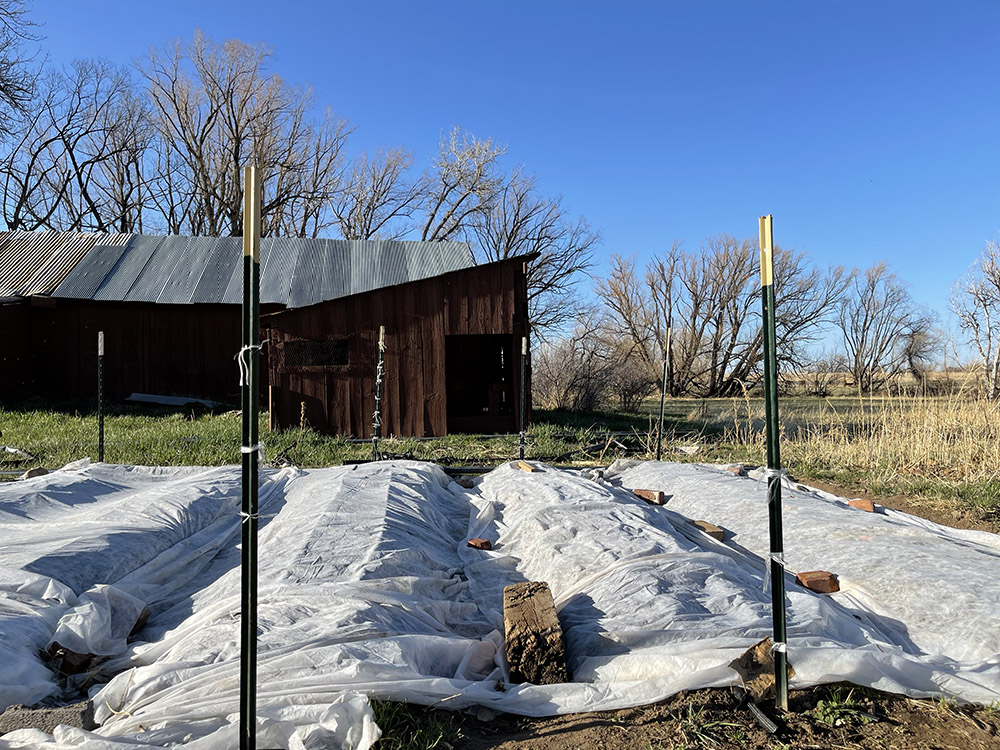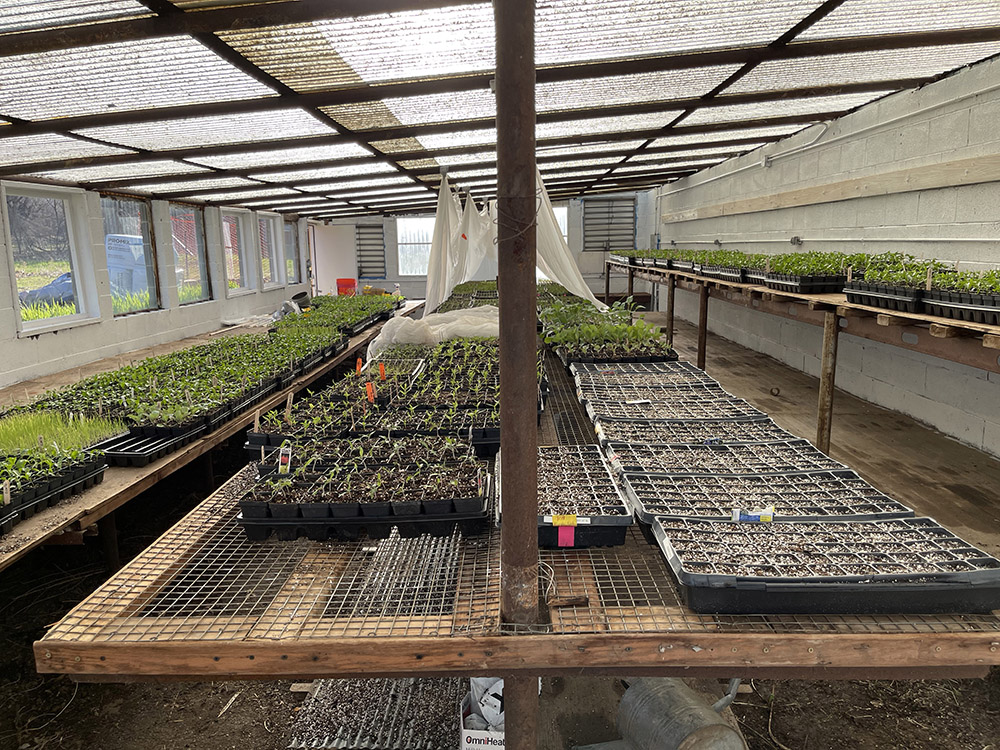 What Are We Growing?
The Food Security Project's 2021 growing calendar includes snow and snap peas, collards, kale, cauliflower and broccoli, bush beans, tomatoes, sweet peppers, hot peppers, cucumbers, summer squash, tomatillos and garlic. Produce will be harvested and distributed to those facing food insecurity from April through October.
These particular crops were selected because of the results of a Community Food Share survey that measured interest in locally-grown produce, types of proteins, dietary needs, and traditional/cultural foods.
Meet Our Farmer
Katie Ketchum is the new Offsite Farm Coordinator and will manage the growing activities at McKenzie Farm, along with other Community Food Share Garden Share sites.
Prior to joining Community Food Share and The Food Security Project, Katie worked on organic farms in Denver and New York and wrote for the "Eat & Drink" section of 5280 Magazine.
When she's not farming, Katie can be found skiing in the Rockies, riding her bike, playing Bananagrams, or hosting a potluck.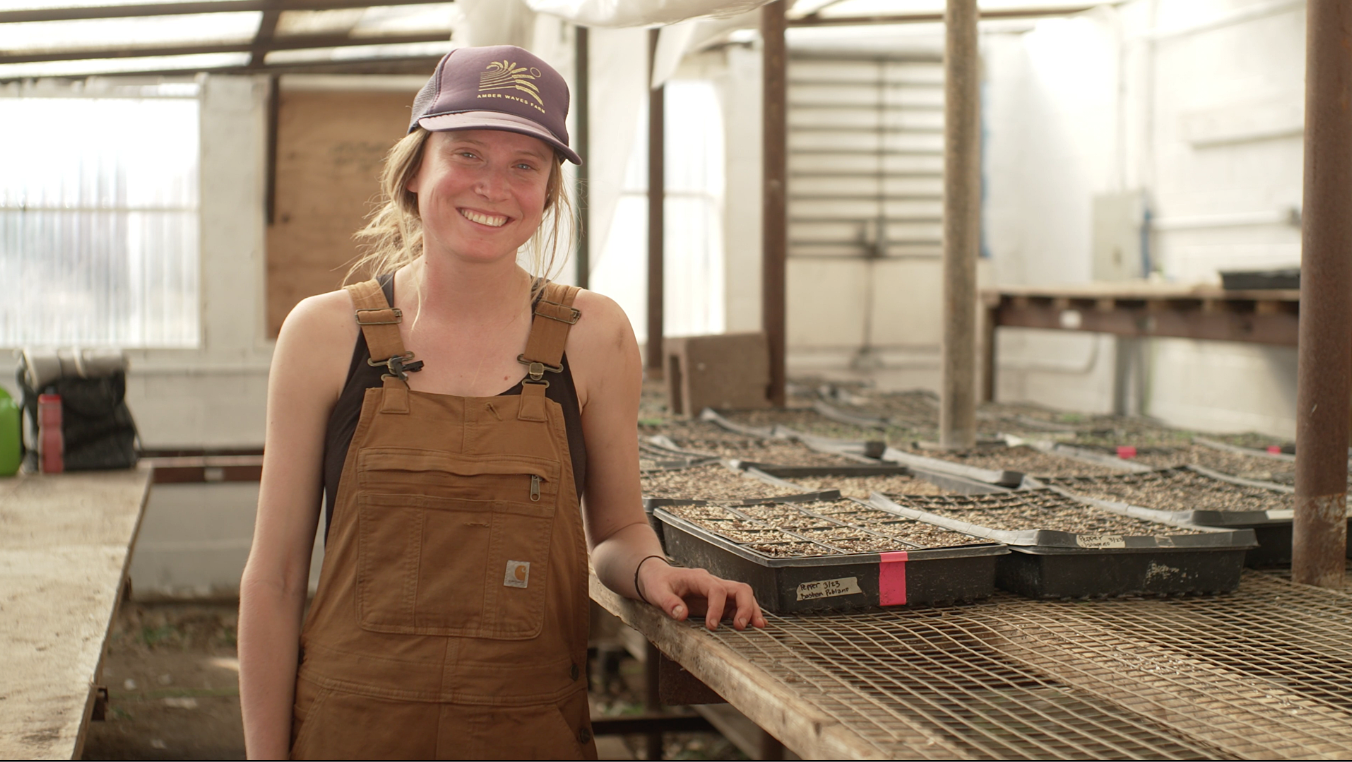 Katie Ketchum, Food Security Project Farm Coordinator
GET INVOLVED
We encourage everyone, locally and nationally, to join The Food Security Project.
START YOUR OWN PANDEMIC VICTORY GARDEN & SHARE YOUR BOUNTY
By starting your own pandemic victory gardens – anything from a 1'x8' strip of dirt to a container garden to a 500 sf micro-farm, you will grow the most needed, elusive food category for food banks: fresh, nutritious local fruits and veggies.
Donate your surplus produce to your local community food bank or (if you're in the Denver Metro Area) straight to Community Food Share.
Leave donations on Community Food Share's outdoor farm stand at 650 S. Taylor Avenue, Louisville, CO 80027 Mondays-Fridays, 8 a.m. – 4 p.m.
Local to The Front Range and unsure of where to start? Consider hiring Food Security Project partner, Boundless Landscapes to help you plant, grow, and donate your own produce!
Outside of Colorado and looking for gardening guidance? Boundless Landscapes offers a variety of online tutorials to help you begin growing successfully...no matter where you are!
DONATE MONEY TO YOUR LOCAL FOODBANK
If you have no yard or patio, make a monetary donation to your local food bank. If you're in the Denver Metro area, consider donating directly to Community Food Share.
A $1 gift provides $5 worth of groceries.
VOLUNTEER YOUR TIME
Folks can volunteer for The Food Security Project at McKenzie Farm through Community Food Share (COMING SOON!) or for many other jobs within Community Food Share's many-faceted organization.
Also, explore volunteering at Earth's Table, an all-volunteer nonprofit community of concerned citizens working to eliminate hunger by maintaining seven garden sites.
Work with us
Burgess Group | Compass is one of Boulder County's top-producing real estate firms. Burgess Group offers a boutique and customized experience for each transaction, ensuring that every client receives exceptional service.