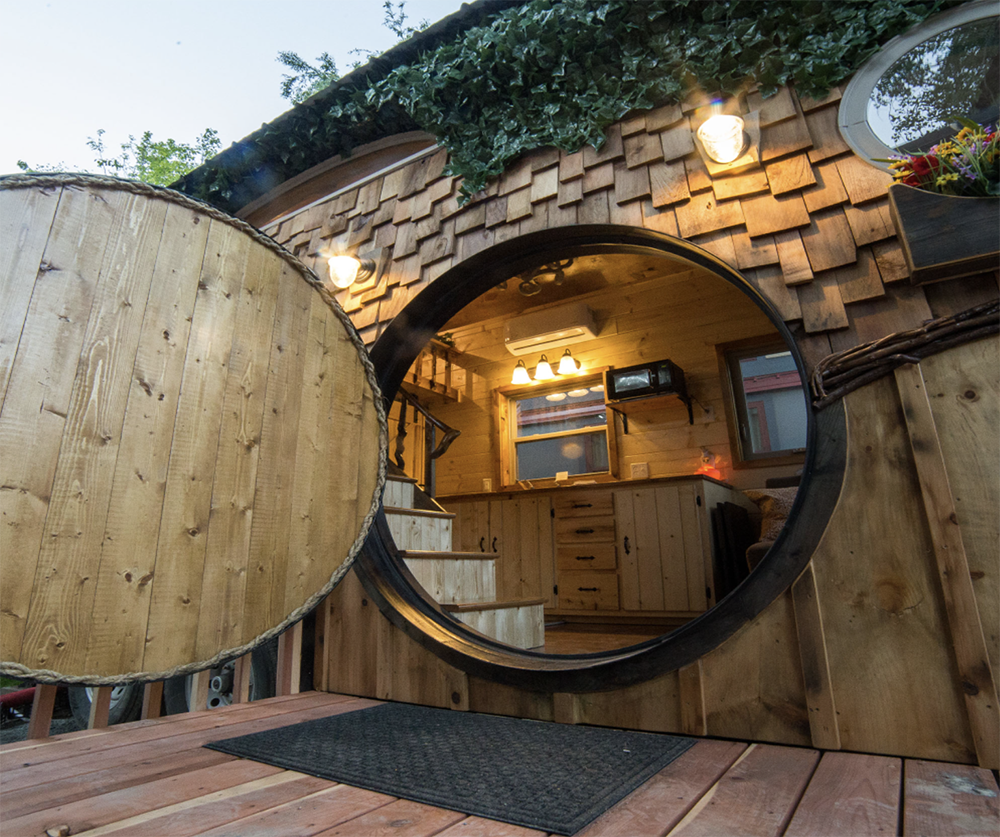 Boulder is the happiest city in the country.  National Geographic confirms it in their research… and our Boulder realtor team experiences it daily. But even still, it's important to get away from the daily grind. The dishes in the sink and the seemingly never ending to-do list. Everyone needs a vacation now and then… but why leave this blissful mountain paradise? Mountains, blue sky, uplifting community… not to brag, but Boulder kinda has it all.
Boulder has some seriously cool places to stay. It doesn't matter whether you're an outdoorsman or prefer to be pampered. These stays will make you feel like you're worlds away (without having to stress about long plane flights or gas prices).

Here, the Boulder realtors at Burgess Group | Compass list all the unique stays on our local bucket list:
Downtown Luxury Hotel
There's nowhere like the Bradley. This boutique hotel is an all-inclusive experience. Everything is included, right down to a gourmet breakfast or glass of wine sent to your room. Each room is unique. But stand-out features include tall ceilings, fireplaces, and spa-like bathrooms. Stay in and enjoy rocky mountain views from your private balcony. Or walk to all of downtown Boulder's best restaurants.
This Unreal State Park Cabin
Staying at Golden Gate Canyon State Park gives you no choice but to disconnect. There is no cell service or internet anywhere in the park, making it a true natural respite. Incredible views are everywhere you look. Golden Gate Canyon is a 4 season park… they don't close down in the winter. You can hike, fish, cross country ski, snow tube, or simply relax on your porch with a steaming cup of tea and a good book. Golden Gate Canyon is a popular spot for viewing brilliant yellow aspens in the fall. For your stay, you can book Harmsen Ranch House, a cozy cabin with bay windows and crackling wood stoves. The Harmsen Ranch backs up to the stables where guests can feed horses or go for a ride.
Bring All Your Friends To A Mountainside Villa
This mountainside villa is surprisingly affordable. $283/night it sleeps up to 8 adults comfortably. This bohemian villa has lots of natural light, comfortable beds, a movie projector, a jacuzzi tub, and land to explore. There is quick access to Eldora skiing and Nederland adventures.
An Adorable Tiny House Village
Everything is cuter in miniature! The WeeCasa Resort is only about 25 minutes from downtown Boulder… and it is adorable. There are 23 different architectural styles to choose from, but our favorite is the Gnome Home. Its cedar shingles and circular door make it look straight out of Lord of The Rings. The resort is in a beautiful setting in Lyons, Colorado. Guests enjoy lawn games, fire pits, and private river access. 
Hot Springs Cabins
The Soda Creek Cabins at the Indian Hot Springs resort is quiet and cozy. Spend your days in the resort's mineral hot springs, under a dome of tropical flowers and banana trees. r opt for a private outdoor jacuzzi or geothermal cave experience. Mineral-rich mud baths are also available for those wanting a full-body facial. This is an incredible experience for anyone looking to rest aching muscles and relax. 
Not Your Average Motel
The Foot of The Mountain Motel has nothing in common with a typical roadside motel. Built in the 1930s, this historic motel has an updated vintage charm. The motel has 9 individual little cottages, each with its own flair. It's nestled at the base of Boulder Canyon and has easy access to tubing, biking, and hiking.  
A Zen Guest House
A historic, Victorian mansion that doubles as a Zen Buddhist practice center? Not exactly something you hear every day. The different wings of the Boulder Guesthouse are soothing in a way that only zen, minimalist designs can be. Join in for daily group meditation sessions or dharma sessions. Walk to Pearl Street Mall, or enjoy a relaxing walk on the Boulder Creek Path. Spend the afternoons on the lawn by the fire. 
A Luxurious Boulder Spa
Is there a better way to recharge than a spa experience? St. Julien has a full spa menu, with a variety of packages that include massage, facials, scrubs, wraps, stylists, and mani-pedis. After your day of pampering, enjoy a fine dining experience at Jill's Bistro. Linger over your morning breakfast on the Redgarden Terrace, with the flat irons as your backdrop. Rooms at St. Julien are comfortable and elegant. Choose between mountain views, city views, and balcony suites.