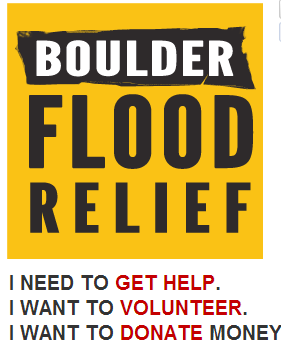 Opportunities to help flood recovery abound.  Some are traditional, some brand new.  Follow links below to give your time or money to Boulder Area flood relief efforts.
Modeled after volunteer efforts in the aftermath of Hurricane Sandy, a new organization named Boulder Flood Relief is now operational.  Boulder Flood Relief connects those in need with help; organizes volunteers; and accepts monetary donations.  Right now they are not accepting material donations.
Some people are posting offers of help and needs on Craigslist Boulder, under volunteer.  Here is an example post:  Able to help pets and people!  We have space for a cat or dog if friendly, we can also help with clean up, experienced in construction. Any day let us know!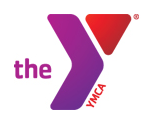 Boulder Office of Emergency Management requests that money be donated to the Red Cross, which is housing displaced flood victims and Salvation Army, which is supporting shelters and feeding relief workers. Boulder Valley YMCA is working in tandem with these organizations to house, clothe, and organize displaced individuals.
United Way has created the "Foothills Flood Relief Fund."  To donate or learn more, click here.
Please be cautious about giving money to organizations that have not been vetted.