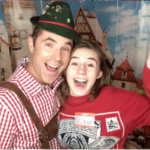 Wow! THANK YOU!
We threw a party for our friends and we are totally humbled by everyone's generosity! Andy and I were proud to match the donations and together we donated $3,102 to (A Rated, see below)  Direct Relief International.
Thank you to everyone who came to our home to eat, drink, and be merry! The wind was fierce, but so were your spirits. It was a joy to have all of our favorite people in one place for the evening! Special thanks to the Boulder Big Band Oompah Crew for adjusting to the elements and playing in our basement.
SAVE THE DATE FOR NEXT YEAR
We had a fantastic time and are grateful for everyone who came. We had lots of requests to make this a yearly event and we agree – save the date for September 22nd, 2018! 
See ALL The Photos on Facebook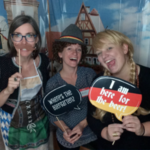 – Fun For A Cause –
In the spirit of improving the health and lives of people affected by recent emergencies and ongoing poverty, we asked our friends to donate whatever they would normally spend on a "Friday Night Out" to  Direct Relief International.
About The Donations to Direct Relief International:
Founded in 1948, Direct Relief International provides medical assistance to improve the health and lives of people affected by poverty and disaster – at home and throughout the world.
Since 2000, Direct Relief International has responded to a wide range of urgent and ongoing health emergencies, by providing more than $3.4 billion in essential material resources – medicines, supplies and equipment, including more than $500 million in assistance in the United States.