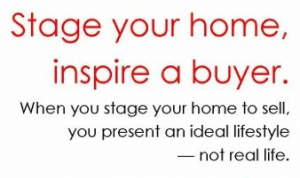 Home staging. What is it? Why is it important?
Home staging is the process of making your home look as inviting, beautiful, and comfortable as possible so that potential buyers can picture themselves living there. Here are some easy things you can do to make your home shine.
1. Clean, clean, clean!
Step one: scrub your home from top to bottom. Icky cobwebs in the corners, dirty light switch covers, carpet stains can send buyers running out the door.
2. Clear up the clutter.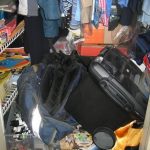 Want to give the impression that your home is too small and too cramped? Leave stuff out on the floor in piles or crammed into closets in a haphazard way. Clean up your kids' toys, books, DVDs, and get them out of your house or safely stored in boxes in the garage. Clean surfaces give the illusion of space. Remove knickknacks and photographs, or other items that make your house look too personal. However, you don't want to go overboard and give your home a sterile atmosphere. Leave a few attractive items on the mantle or side table.
3. Prune your furniture.
Again, you don't want to give your home the impression of being overcrowded and small. Scale back on your furniture. Remove one or two items in each room to give the illusion of bigger rooms and more space.
4. Consider your furniture arrangement.<img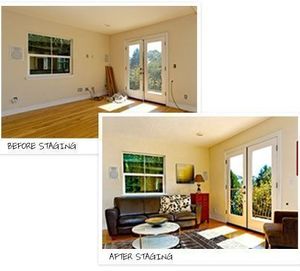 Give each room a focal point: your fireplace in the living room, your bed in the bedroom, etc. You want to arrange furniture in a way that encourages visitors to pass through one room to another.
5. A fresh coat of pain goes a long way.
Refreshing walls with a warm, neutral color makes your home brighter and more beautiful. Talk to your realtor about paint color choices. Switch out your dim light bulbs for higher wattage. Think bright and cheerful.
6. Set the scene.
Walk into any furniture store and what do you see? Miniature rooms, complete with throw pillows on the sofa, dishes on the dining room table, candles on the coffee table, fresh towels in the bathroom. You want to do the same thing in your house. You want to make it look as livable and comfortable as possible.
7. Don't forget about curb appeal.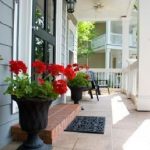 Mow your lawn; trim the hedges; add some pretty pots of flowers around your entrance. Spruce up your front door with a new coat of paint and new doormat.