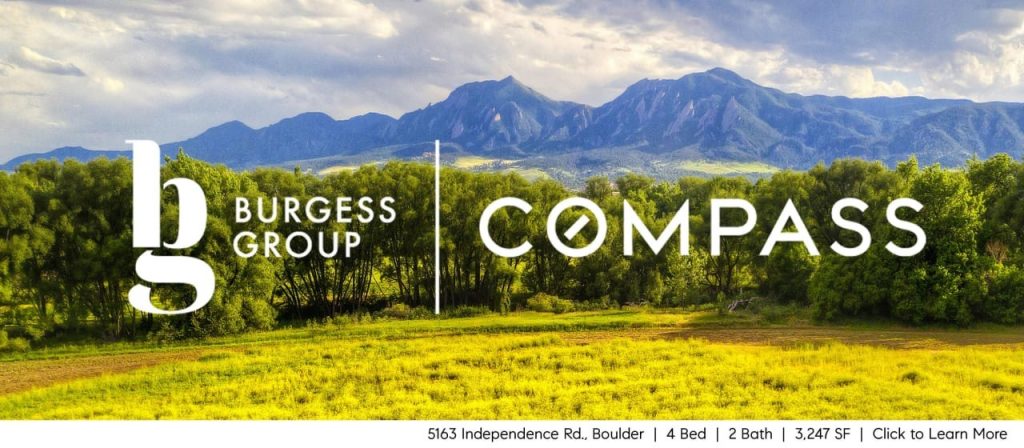 ​​​​​​​Friends,
​​​​​​​As is typical for this time of year, we saw the market quieting a little,
​​​​​​​though it is still far more active than 2019 year over year (YoY).
WEEKLY MARKET UPDATE VIDEO
BOULDER COUNTY MICRO REAL ESTATE DATA
BOULDER COUNTY STATS 11/1/2020-11/8/2020
THE AGGREGATE MARKET
Last week saw less activity in all categories, though this is still quite a lot of activity for early November.​​​​​​​
​​​​​​​
New listings are up 12 units over 2019, under-contracts are up 23 units year over year. Our high under-contract and lower new listing rates stretched inventory even thinner, to .65 months of inventory, with a balanced market at 5-6 months of inventory. As a result, sellers remain bullish, with 34 fewer price changes YoY.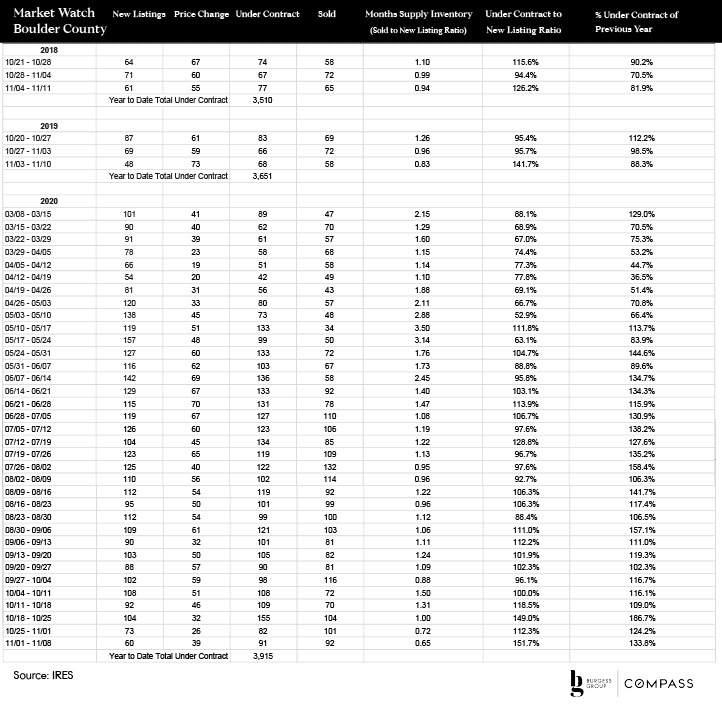 THE MARKET BY PRICE BAND
Last week we saw drops in new listings below $1mm. The higher ends of the market saw new listings hold fairly steady.​​​​​​​
​​​​​​​
The sell-through rates for the lower end of the market were exceptionally high, reflecting continued robust buyer demand and a slowing of new listings.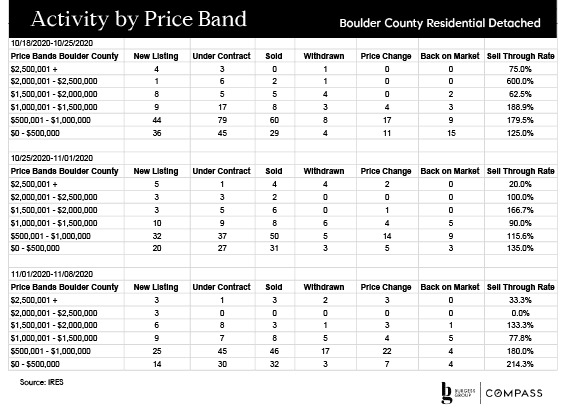 LOCAL REAL ESTATE IN A NUTSHELL
Inventory is super thin in the lower end of the market, though strangely, there are still pockets that function like a buyer's market. Call us to learn more about where these pockets are.
​​​​​​​
​​​​​​​Also, sellers, at every level of the market, it is a good time to come to market. If you're not ready now, get ready to sell your your property early in the new year. Before you repaint, remodel or refresh, call us for expert advice on how to prepare your home for the best return on investment. Sometimes seller gut-feel on what needs to be done is on target, sometimes it is not. Call us early to avoid mistakes.
NATIONAL MACRO DATA
RESORT TOWNS ARE BECOMING PERMANENT DESTINATIONS FOR HOMEBUYERS FLEEING BIG CITIES DURING THE PANDEMIC
Popular second-home destinations are heating up and becoming full-time residences for homebuyers who have the luxury of working remotely, as people leave dense locations during the pandemic.
​​​​​​​Realizing that it's no longer necessary to pay top-dollar for crowded buildings with shared amenities that are close to the city, people now working remotely continue to spread out.
The hottest counties are fairly close to dense cities, with affordable median home sale prices between $332k and $570k.
​​​​​​​
The coolest counties include the counties around NYC, SF, Miami, and a smattering of others, ranging in median sale price from $130k-$1.4mm.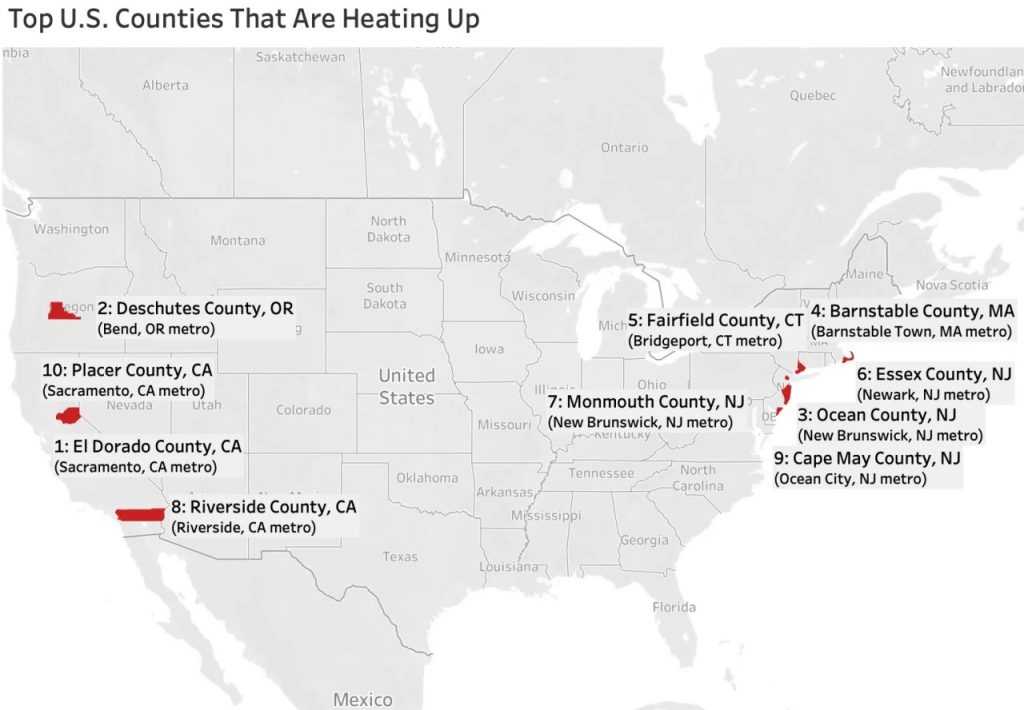 Although CO counties are not in these charts, CO's resort and non-resort markets have been extremely active with local and out-of-state buyers. Some markets, like Aspen, have seen an 80% increase year over year.
In many markets inventory has gotten tight; we will keep watching to see what happens with inventory and buyer demand in the coming months.
Rental fraud warnings jump 30% due to coronavirus pandemic
Reduced Turnover in Construction Labor Market
Biden-voting counties equal 70% of America's economy. What does this mean for the nation's political-economic divide?
​​​​​​​Serious Delinquencies Set Records as Early Rates Trend Down
MARKETING MOMENT
Lawn Signs are an important iconic Marketing element when selling your home. Signs build awareness and help promote your home to neighbors and buyers driving through a neighborhood. Many homes are sold via "sign calls."
At Burgess Group we get creative with our lawn signs so that your home feels unique and stands out. We often create custom signs to market the specific features of your home. Our directional signs and lawn signs are typically larger than other agents' which creates greater visibility and exemplifies our Luxury Brand.
​​​​​​​We utilize a variety of signs including 7 foot yard signs in PVC frames, large directional signs, vinyl banners, and sign riders. Take a look at the variety of signs we've used to sell homes: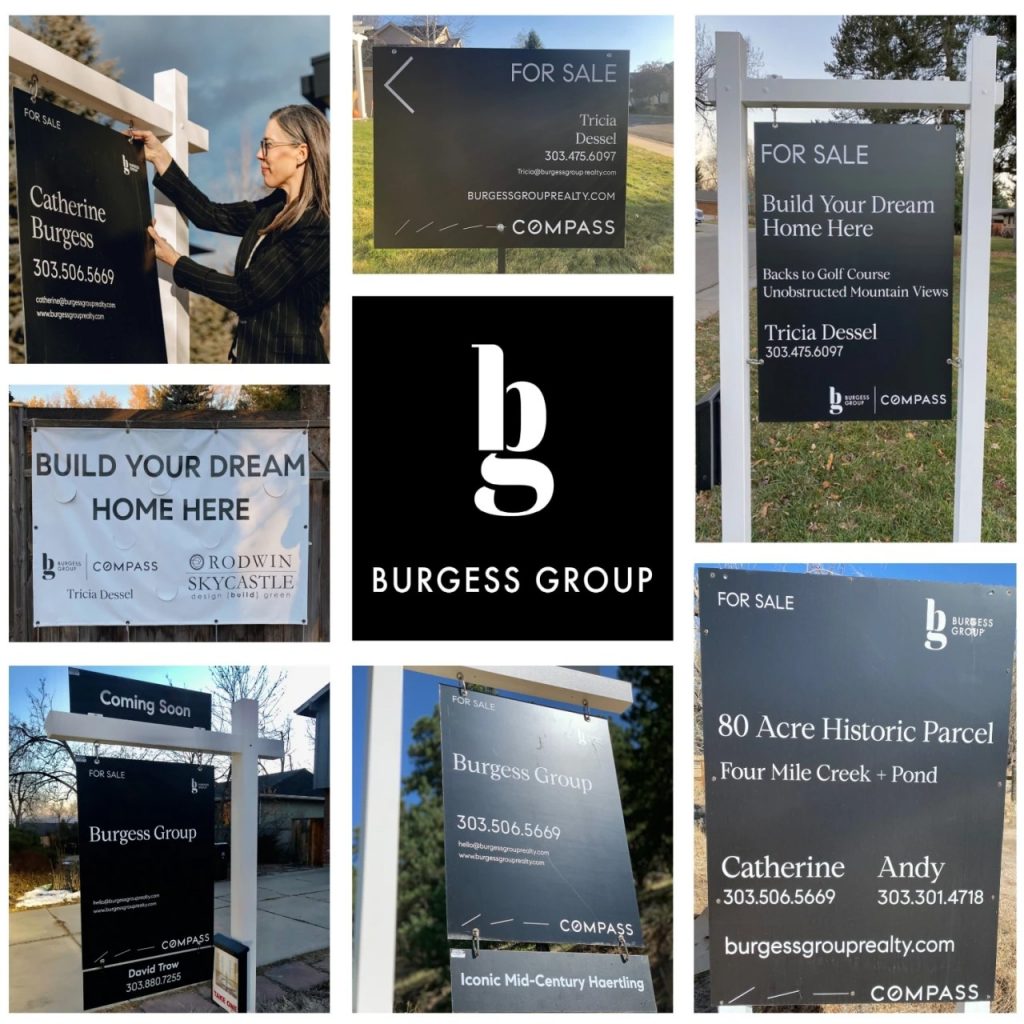 OUR EXCLUSIVE LISTINGS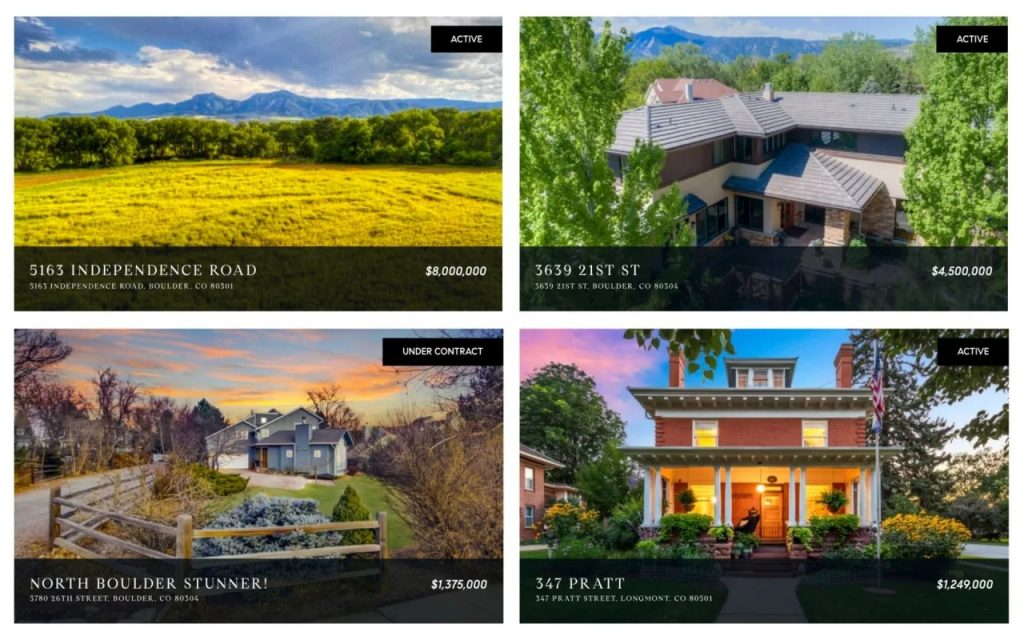 ​​​​​​​BURGESS GROUP BLOG

BOULDER COUNTY COVID TESTING
The Stazio Ballfields off 63rd and Stazio reopened for drive-up COVID-19/other tests. It can be very efficient, quick, and easy to pre-register online.
THE FUN STUFF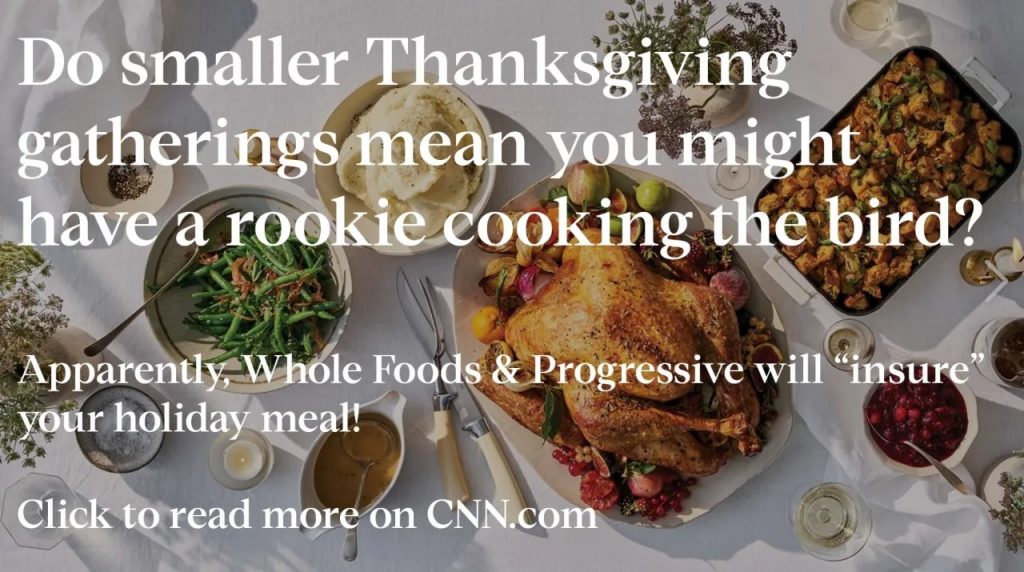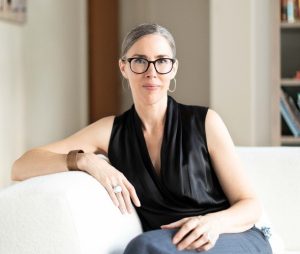 CATHERINE BURGESS
Associate Real Estate Broker
303.506.5669
[email protected]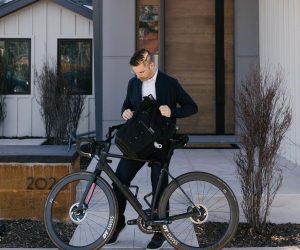 ANDY BURGESS
Associate Real Estate Broker
303.301.4718
[email protected]

© Compass 2020 ¦ All Rights Reserved by Compass ¦ Made in NYC
​​​​​​​Compass is a licensed real estate broker and abides by Equal Housing Opportunity laws. All material presented herein is intended for informational purposes only. Information is compiled from sources deemed reliable but is subject to errors, omissions, changes in price, condition, sale, or withdrawal without notice. No statement is made as to accuracy of any description. All measurements and square footages are approximate. This is not intended to solicit property already listed. Nothing herein shall be construed as legal, accounting or other professional advice outside the realm of real estate brokerage.