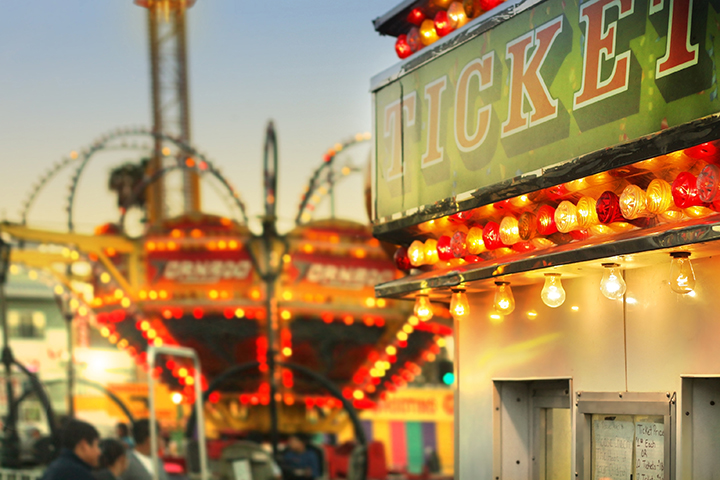 The Fourth of July may be the best holiday of the year. July weather in Colorado is pretty much always perfect. You get to eat fun barbecue food (we have the fondest memories of grilled pineapple and watermelon popsicles!) Everybody celebrates… no matter age, gender, religion, or background. It's a big birthday party… and everyone is invited!
The whole country is exploding with barbecues, beach games, and festivals. And Boulder is no exception! Here, the Boulder realtor team at Burgess Group | Compass lists all the fun events happening around town this 4th of July.
---
4th of July Carnival in Broomfield
All weekend (from the 2nd to the 5th), all your favorite carnival rides will be at FlatIron Crossing in Broomfield. Ferris wheels, tilt-a-whirls, carousels, funnel cakes. All of your favorite all-American indulgences will light up Broomfield this weekend. 
The Great American Picnic
On the day of the 4th, join your Broomfield friends and neighbors for a day of picnic fun. The celebration starts at noon with a softball game. The concessions and beer garden will be open all day, as will face painting and balloon twisting. The bike parade begins at 5:45 and live music kicks off at 6:00 pm. Be sure to stick around for the 9:30 fireworks show.
The Annual Longmont Bike Parade
Show off your wheels by joining in the annual bike parade. Bikes aren't required to march in this celebration. But all participants are encouraged to decorate their bikes… and themselves! It's the PERFECT opportunity to wear that star-spangled stovepipe hat that's been living in the back of your closet. Stick around for an ice cream social afterward. 
The Louisville Let Freedom Run 5K and 10K 
Some households wake up and drink mimosas on holidays… and some wake up and lace on their running shoes. If you're part of the latter (or aspire to be!) join in this holiday race. The course begins at the Louisville Rec Center and loops you through Heritage Park (and Dutch Creek Park if you're a 10K-er).  Your efforts won't go unrewarded… you'll be greeted at the finish line with apple pie and ice cream! You've earned it. 
Catch the Arvada Fireworks Show
This fireworks display is largely recognized as one of the largest in the city. Traffic is shut down on 58th avenue, and fireworks begin promptly at 9:00 pm. The event takes place at the Stenger Sports Complex, and attendees are encouraged to tailgate or set up a blanket and lawn chairs for the show. You can even bring a propane grill and make a picnic out of it! 
Colorado Shakespeare Festival
What better way to spend midsummer? The CU theater department will be performing outdoor Shakespearean productions all summer. 4th of July weekend will host All's Well that Ends Well and The Book of Will.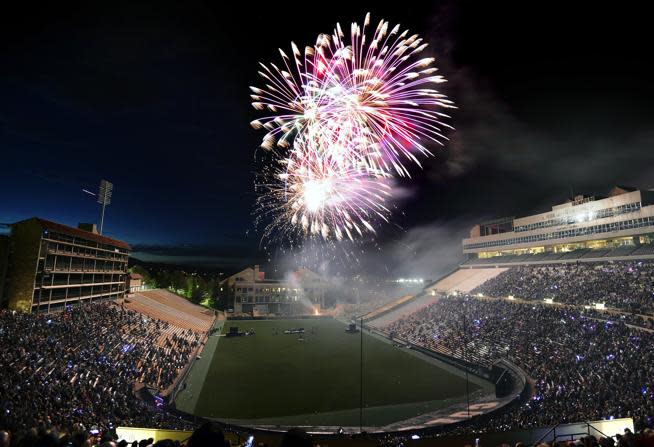 Ralphie's Independence Day Blast
The independence Day party at Folsom Field has been a local tradition since 1941, and of course, is our Boulder realtor team's favorite local event. The gorgeous 50,000-capacity field hosts an awe-inspiring fireworks shop. There will also be live music, a stadium-wide sing-along, and an appearance from Ralphie himself (CU's mascot… and a real, American buffalo!) Fireworks begin as soon as it gets dark. 
Colorado Music Festival
4th of July Weekend kicks off the summer concert series at Chautauqua Auditorium. The festival brings in classical musicians from all over the world. 
Louisville Slugger Independence Day Tournament
That's right. America's most quintessential sport will be in tournament mode this weekend. Boulder will host an 80-team competitive softball tournament. Softball games will be hosted all weekend at the Mapleton Complex. Grab a hot dog and lemonade, and cheer on our local teams! 
Annual 4th of July Festival in Golden
The Golden Lions Club hosts this community gathering. The party starts at 3:00 with live music. Friends and neighbors gather in the heart of scenic Golden to celebrate. Food trucks, beer stands, and wine tastings will keep you full of food and patriotic spirit. The festivities end with fireworks, of course.  
Happy 4th of July from your favorite Boulder Realtors! 
The Burgess Group | Compass Boulder realtor team wishes you a very happy 4th of July! We hope to see you around town. We'll be out on the town eating, drinking, and hoping to spot a bald eagle.