According to RE technology afficionado Joel Burslem,  property pricing insights may soon be popping up on our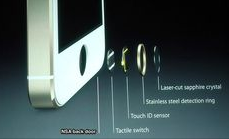 handsets when we walk close to for -sale properties.  Burslem also posits a new, better way to transfer signatures and indoor property tours through our phones.
But how?
iBeacon is a fairly revolutionary way that technology developers can keep track of and monitor handset location.  This cloud-based service could then anticipate your information needs and provide information to you, without the hassle of qr codes.  It is marketing based on where you are and what you are interested in.
Devices that have Bluetooth Low Energy Protocol will be able to take advantage of this upcoming technology (iphone 4s, 5th generation i-pod, i-pad 3 or i-pad mini and beyond).
Read the Original Article Here: Apple's iOS 7 and real estate's future