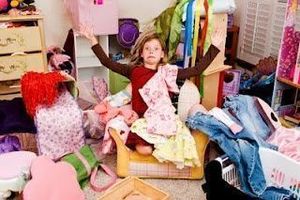 So, you've bought a new house and your moving date is set. Or you want to sell your house, but it is hard to see through all the stuff. Now is the perfect time to lose the junk and pare down to your essentials. Here are some tips for lightening the load and getting organized fast.
Sort it out. Organize items into different piles.
Broken and/or unsightly items
Duplicate items
Stuff you haven't used in year.
Decide where everything goes.
Can you sell it or donate it?
Can it be recycled?
What is the safest way to dispose of item: i.e. old electronics, hazardous materials, prescription drugs, etc.
Dispose of Hazardous Materials
You know all that stuff in your garage that's been collecting dust for years? Old cans of paint, kerosene, old light bulbs? You definitely don't need to bring that clutter with you to your new home.
So, how do you find out how to dispose of everything safely? Luckily, there are several apps and websites that do the work for you.
Earth 911 and it's companion phone app, iRecycle, is a great place to start. Simply type in your item and your zip code, and voila! Problem solved.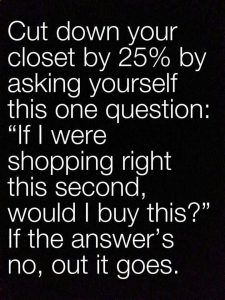 Recycling Old Electronics
What do you do with that old flip phone or gigantic tube TV? Best Buy has a great recycling program for old electronics. You can either drop it off or have them come pick it up for a fee.
Do you just want to trade up to the new iPhone? Best Buy will also buy back old smartphones, saving you some money on your upgrade.
Kid's Stuff
No time or energy for a garage sale? Take in your gently used kids stuff to the local Goodwill or Salvation Army or resell it at a consignment shop like Once upon a Child.
Books
In the new age of Kindles and iPads, stockpiling extra books and piles of magazines has gone out of fashion. Local hospitals, nursing homes, community centers may appreciate your old magazines and certain books. However, there are several websites online to help you gets those old books out the door. Check out Cash4Books or Discover Books online.
Remember–out with the old and in with the new!