FROM CLASSIC FAVORITES TO RARE GEMS, THIS YEAR'S COLORADO SHAKESPEARE FESTIVAL LINEUP IS SURE TO BE A HIT
While William Shakespeare accomplished many great theatrical and literary feats in his time as a playwright, he probably never anticipated providing fans a rocky mountain high. However, for 60 years–thanks to the Colorado Shakespeare Festival (CSF)—he's been doing just that, having his works performed under spectacular summer skies in the heart of Boulder.
Established in 1958 and working in concert with the University of Colorado, the CSF's modern-day productions are held at Mary Rippon Outdoor Theater and the recently updated indoor University Theatre.
Since the festival's beginnings, the professional theatre company has faithfully reproduced the works of Shakespeare in both classic and innovative ways, delighting audiences year after year.
In fact, over the course of nearly six decades, the CSF has managed to showcase the full canon of Shakespeare's works two times over. This is no small feat, considering even the best-known of Shakespearean theater groups tend to focus solely on Bard's more celebrated pieces.
Not only are the venues for these productions phenomenal, but the casts are also consistently top-notch. Previous seasons have included Val Kilmer, Emmy and Golden Globe winner Jimmy Smits, and Academy Award nominee Annette Bening.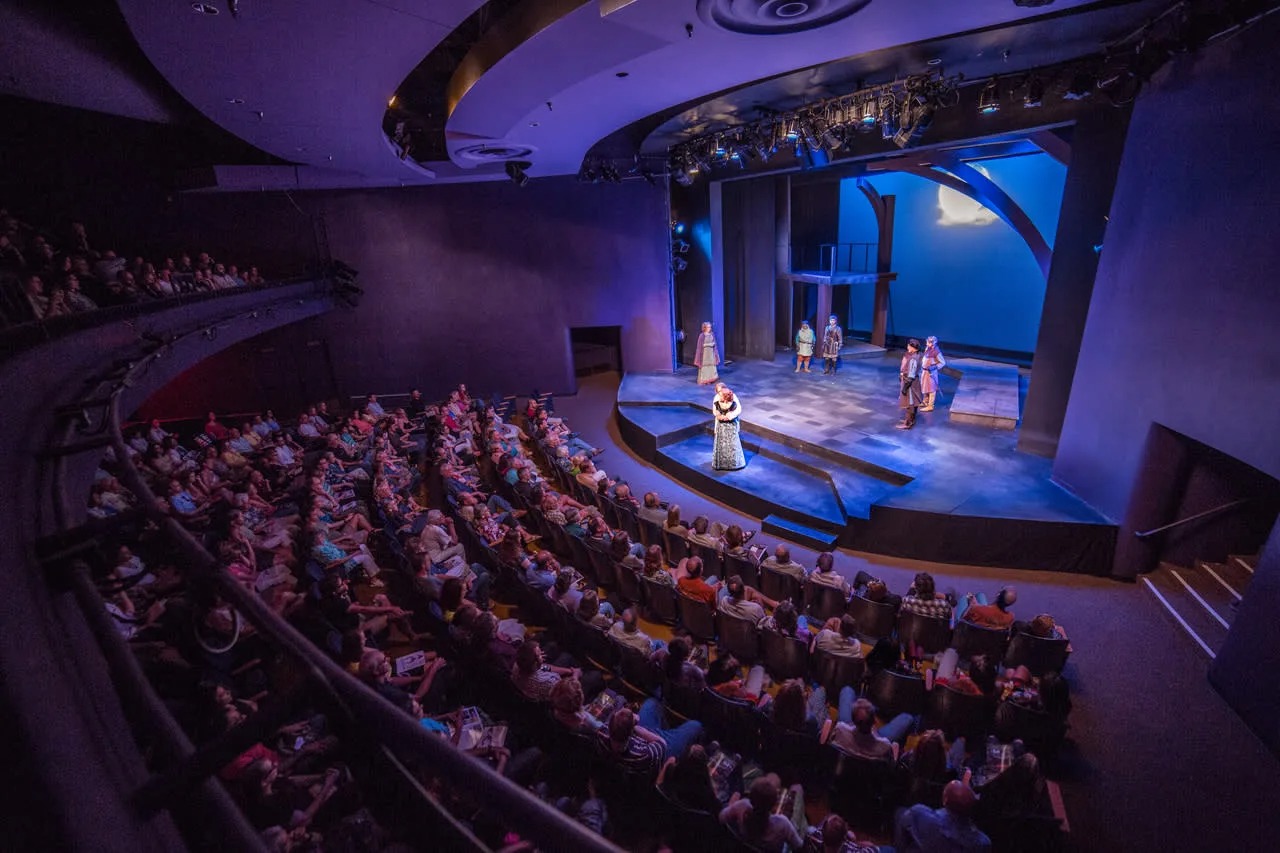 The 2019 season looks up to the challenge of continuing this tradition by showcasing several classic favorites, a modern adaptation, and a historical rarity. The highlight will no doubt feature one of Shakespeare's most revered works, but several other selections are sure to please audiences as well.
The works performed in 2019 will include Twelfth Night directed by Timothy Orr, an intimate indoor performance of As You Like It directed by Carolyn Howarth, and Romeo and Juliet directed by Christopher DuVal.
In addition to those shows, the festival will also showcase two special performances, the first of which is entitled King Charles III. Written by Mike Bartlett and directed by Kevin Rich, King Charles III is a play set in the future that uses Shakespearean verse and imagery to foretell one possible scenario for what lies ahead for a British monarchy in crisis.
Closing out the season is a one-night presentation of one of the rarest pieces of work in the Shakespearean catalog: King John.
The 2019 festival season kicks off on Friday, June 7th and runs through Sunday, August 11th. Tickets are available through the CU Presents website from the following performance dates:
June 7th to August 11th, 2019
Mary Rippon Outdoor Theatre
June 21st to August 10th, 2019
University Theatre
July 7th to August 19th, 2019
Mary Rippon Outdoor Theatre
July 19th to August 11th, 2019
University Theatre
August 4th, 2019
Mary Rippon Outdoor Theatre
For more information about upcoming Boulder events, visit our blog. If you're considering relocating to the Boulder area, contact us today. It would be our pleasure to serve as your Boulder, CO real estate agents and help you find the property of your dreams.