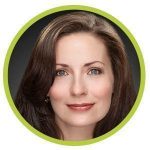 Lindsey Hughes is a Licensed Agent and handles transactions for Burgess Group Realty. Through exceptional customer service and professionalism, Lindsey is committed to meeting individual client needs, building relationships through honesty and integrity, and ultimately making the buying and selling process as seamless and enjoyable as possible. We are so excited to have her on board!
A Bit More About Lindsey
"As a Maine native, growing up on a family-owned potato farm taught me a deep appreciation for the beautiful environment, the character of people and the tremendous work ethic that surrounded me.  I have cherished and carried on the values of my upbringing in all aspects of my life, especially when it comes to my personal and professional relationships.
After attending the University of Maine at Orono and earning a degree in Political Science, I had the great honor of working for former U.S. Senator Olympia Snowe in several capacities over the course of six years, including as a policy advisor on the Senate Small Business Committee in Washington, D.C.  I served as a liaison between constituents and business owners with the federal government and I was able to not only hone my professional skills, but truly understand the importance of listening to their needs and reaching viable solutions.  Most importantly, I discovered my passion for working with people.
Additionally, as the proud spouse of a former U.S. Marine Corps Captain, I've had the unique and wonderful experience that comes with living a military lifestyle.  And what's a major component that comes with that?  Relocating!  With a move from Washington, D.C. to southern California, along with countless relocation stories from fellow military families, I came to recognize firsthand the emotional aspect that comes with moving and finding the right home.  It can certainly be exciting but more often than not, it can be stressful!  These experiences generated a personal desire to assist others in this emotional process, and I quickly realized that I was on the verge of an exciting and fulfilling career change.
When my husband and I relocated to Boulder for his position with a natural foods company, we instantly fell in love with the beauty and the lifestyle that Boulder has to offer.  After settling into our new home, I put my passion to work, gaining invaluable experience in the rental market and becoming very familiar with the different neighborhoods in both Boulder and Broomfield Counties.  I've worked with countless customers and property owners to help them achieve their goals and find the right fit.
Through exceptional customer service and professionalism, I am committed to meeting individual client needs, building relationships through honesty and integrity, and ultimately working with Catherine to make the buying and selling process as seamless and enjoyable as possible.  Whether you are a first time home buyer, investor, relocating to the area, or transitioning into a smaller or larger space, I'm excited to help you through every step along the way!"