With only a little over a month left of Summer, this list will help you make the most of the fun activities Boulder has to offer.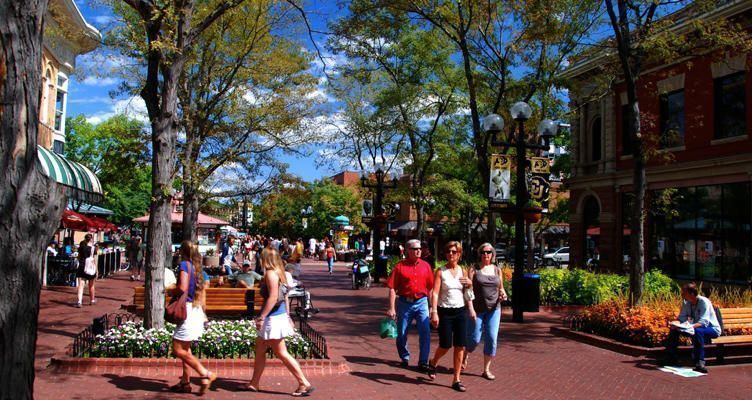 Firefly Handmade Market: On July 26th and 27th this handmade artisan market takes over the 29th Street Mall. The unique local crafts and goods are worth a look even if you don't plan on making any purchases. There will be food trucks, a photo booth, and a "Kid's Creation Station".
Farmer's Market: Grab a bite to eat or get your grocery shopping done! The twice-weekly farmer's market has fresh local produce, baked goods, and delicious made-to-order food. The market is open every Wednesday evening and Saturday morning until October 1st.
Bands on the Bricks: This party features live music and a beer garden and is located on the 1300 block of Pearl Street Mall. The fun takes place every Wednesday evening until August 20th. For the full schedule visit bandsonthebricks.com
Outdoor Cinema: Boulder's Outdoor Cinema shows a film every Saturday night behind the Dushanbe teahouse. A local band plays before the movie and there are food trucks for all your snacking needs. Check out boulderoutdoorcinema.com for the list of movies and pre-show entertainment.
Summer Sidewalk Sale: Do you love Pearl Street, shopping, and supporting local businesses? This event is perfect for you! The weekend of August 1st- 3rd the mall will be taken over by stands and booths from local merchants offering great deals.
Boulder Craft Beer Festival: On Saturday, August 23rd the first annual Craft Beer Festival will take place by the bandshell in Central Park. Many local breweries including Avery, Left Hand, FATE, and Boulder Beer will be offering samples! There will be live music and food available for purchase. BoulderCraftBeerFest.com
Home Town Fair: Much like the Boulder Creek Festival, this three day extravaganza has fun for the whole family. Food, rides, live entertainment and more! This fair is the perfect way to end your summer: August 30th- September 1st.