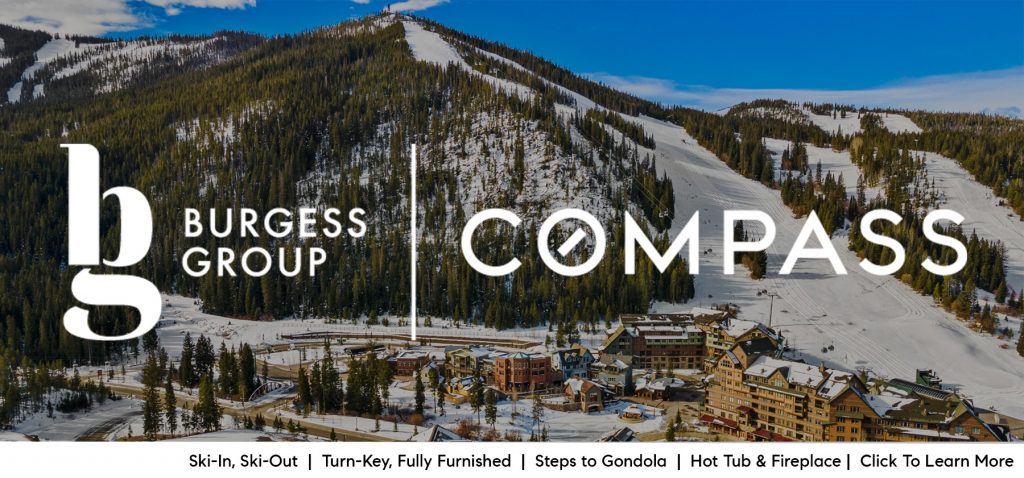 ---
Friends,
Once again, Boulder has graced a "Top Ranking List" — this time relative to our economic stability and resilience in the face of Covid.
Investing in Boulder County real estate continues to be a smart and savvy decision.
According to Smart Asset, a home in Boulder has a 0% chance of a 5% drop in price in the 10 years after it is purchased.
Keep scrolling for details on the latest report…
---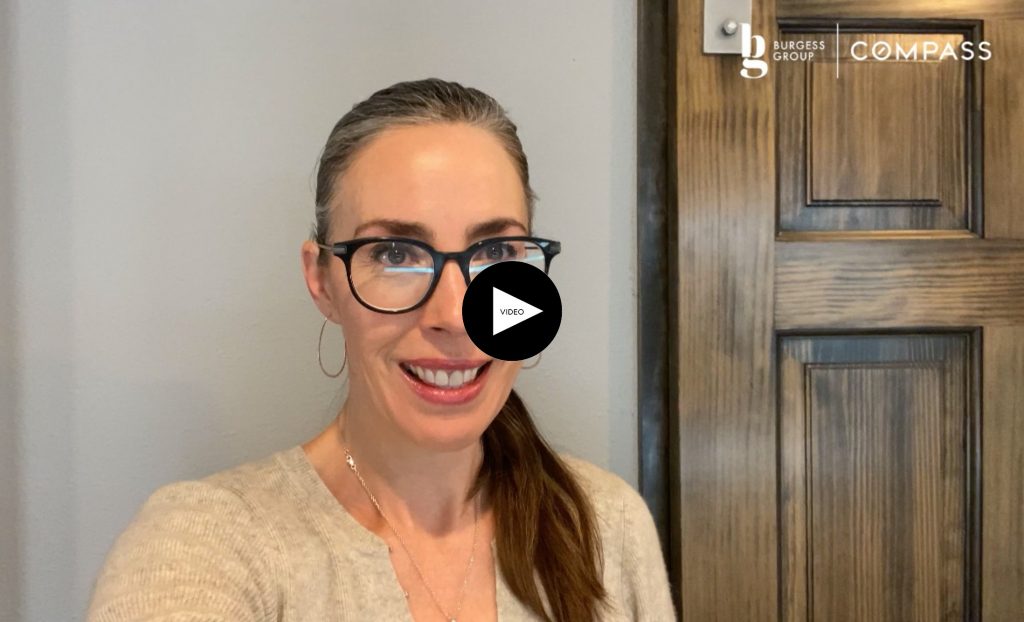 ---
Burgess Group Compass Exclusive Listings
---
Click below to check out our current Burgess Group listings.
---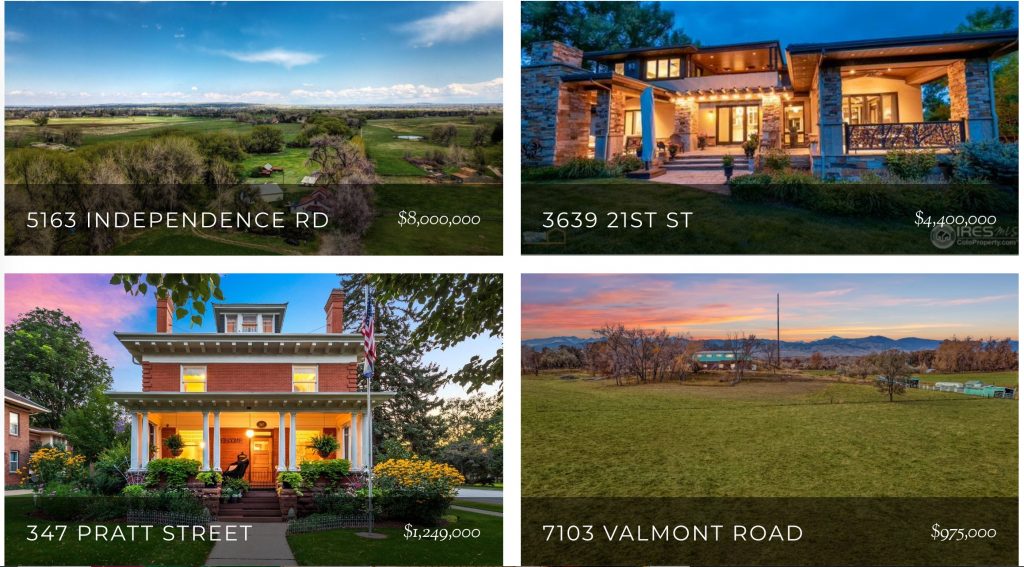 ---
Community Connection
---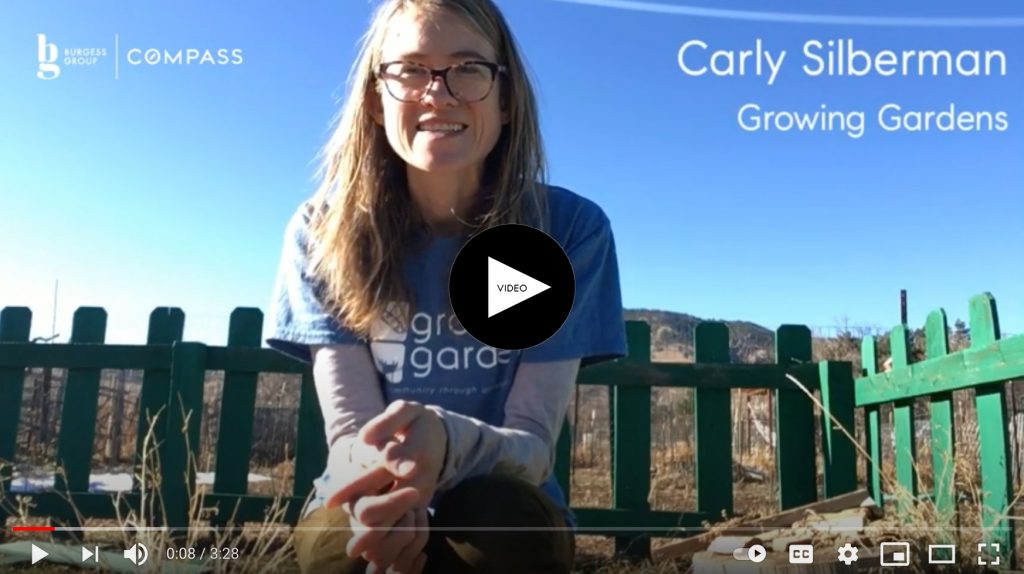 ---
In this week's installment of the Burgess Group Community Connection Series, Carly Silberman (mom, baker, outdoor enthusiast, event coordinator, and farm chef) tells us about her work with Boulder's sustainable agriculture program at Growing Gardens.
Growing Gardens' programs empower people of all ages, income levels, and abilities by reconnecting them with their local food systems and teaching gardening, cooking, and nutrition education.
Carly tells us about Growing Gardens' 2021 educational programming which includes virtual gardening classes, Picnic on The Farm events and meal pick-ups, other community events, and summer camps for kids.
Are you a local business or community leader who would like to be featured in our Community Connection series? Send us an email and we'll see if it's a good fit!
---
Burgess Group Blog
---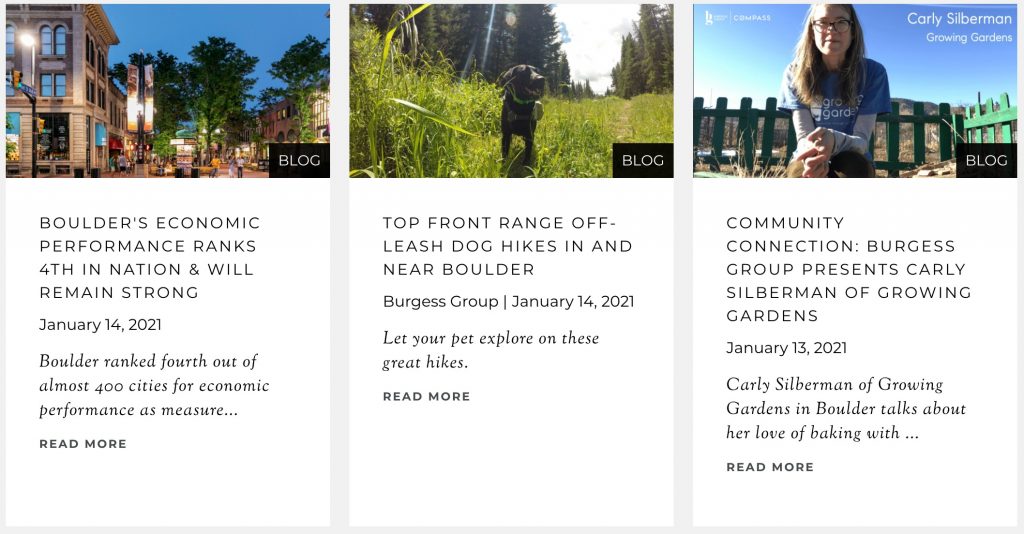 ---
Local Real Estate in a Nutshell
---
Boulder recently ranked 4th nationally (out of 400 U.S. metropolitan areas) based on metrics for job growth, average annual wages, and GDP, according to Heartland Forward's ranking of the Most Dynamic Metropolitan Areas in 2020.
Why will Boulder remain an appealing location for skilled workers and firms seeking to keep their talent? The report cited Boulder's university, entrepreneurial culture, attractive setting, and easy access to outdoor recreation as contributing factors that draw jobs, higher wages, and increase our contribution to gross domestic product. Read more on our blog here.
Greeley came in 8th, Denver metro 19th, and Fort Collins 20th. Overall, this is extremely good news for Northern Colorado.
No other large geographic area performs so consistently well.
---
National Real Estate Data
---
63% of 2020 Homebuyers Made an
Offer Sight Unseen in 2020
---
---
Nearly 2/3 of buyers made offers on homes sight-unseen in 2020.
After being encouraged to tour homes by video last spring because of COVID, buyers embraced the virtual tour, with 1 in 10 tours happening virtually.
Although most areas no longer require virtual tours, digital home shopping is now here to stay as a primary means of viewing properties.
Both buyers and sellers are becoming more comfortable with the new home-buying technologies. In years past, when buyers made sight-unseen offers, sellers often required non-refundable earnest money in order to go under contract. Sellers today are likely to take sight-unseen offers as seriously as they take in-person offers, without additional contractual commitments.
Through video, agents offer buyers close-ups on both the unseen opportunities and the challenges of properties. 3-D tours also allow buyers to scrutinize properties. As migration continues in 2021, we expect these technologies to become even more commonplace and accepted by both buyers and sellers.
---
Boulder County COVID Testing &
Blood / Plasma Donation
---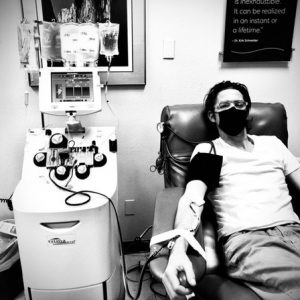 Donate COVID-19 Plasma & Blood:
Boulder County is in great need of plasma and blood; if you've already had COVID-19, your donation is even more valuable; join our team members Kevin (pictured here) and Andy in giving regularly.
Learn more here to help our community.
---
Testing:
The Stazio Ballfields off 63rd and Stazio reopened for drive-up COVID-19/other tests. It can be very efficient, quick, and easy to pre-register online.
---
More Real Estate News
---
Federal Reserve sees no interest rate hikes on the horizon as long as inflation stays low
Manhattan apartment rentals nearly doubled in December
Hotels: Occupancy Rate Declined 28.3% Year-over-year
The housing market tells the whole story
---
The Fun Stuff: Useless (*but fascinating) Science Facts
---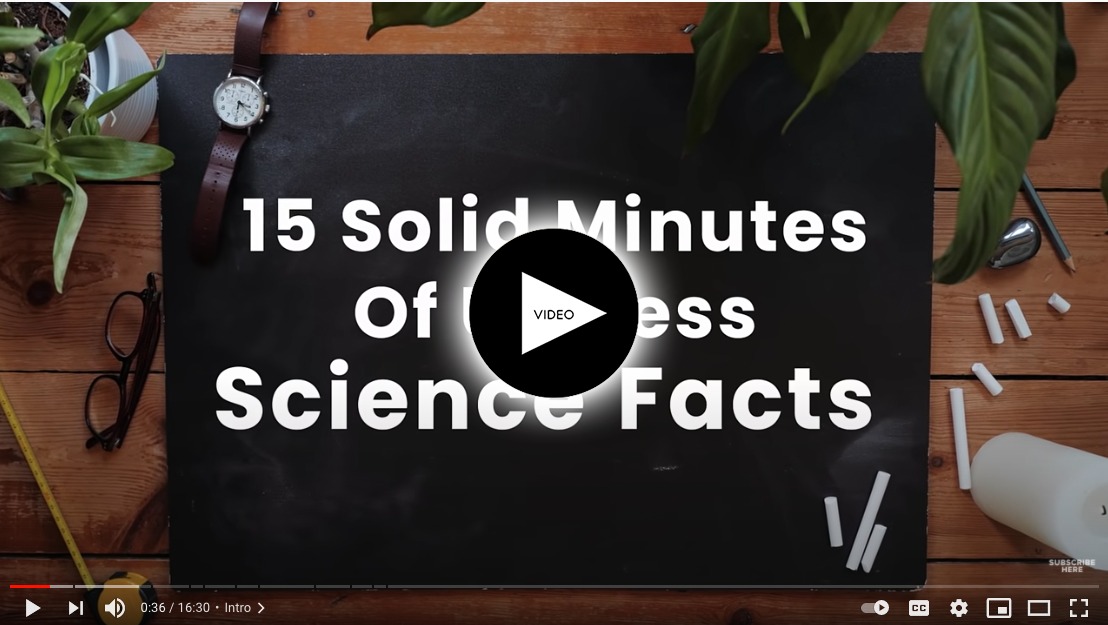 ---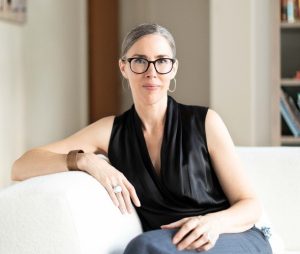 CATHERINE BURGESS
Associate Real Estate Broker
303.506.5669
[email protected]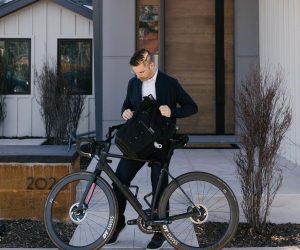 ANDY BURGESS
Associate Real Estate Broker
303.301.4718
[email protected]

© Compass 2020 ¦ All Rights Reserved by Compass ¦ Made in NYC
​​​​​​​Compass is a licensed real estate broker and abides by Equal Housing Opportunity laws. All material presented herein is intended for informational purposes only. Information is compiled from sources deemed reliable but is subject to errors, omissions, changes in price, condition, sale, or withdrawal without notice. No statement is made as to accuracy of any description. All measurements and square footages are approximate. This is not intended to solicit property already listed. Nothing herein shall be construed as legal, accounting or other professional advice outside the realm of real estate brokerage.