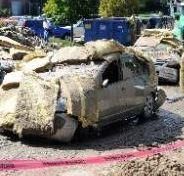 Boulder Library needs your flood stories.  The Maria Roger's Oral History Project has been underway since 1973, interviewing 40-80 volunteers yearly. The project has collected stories about local history such as homesteading and current events with historic importance.
The flood project would like to document the stories of those who evacuated and/or had flood damage.  They're also looking for the stories of first responders and people who did infrastructure repair. Boulder Library's Susan Becker explains that, "The interviews will probably go on for several years… Some people are still so busy they're not willing to ta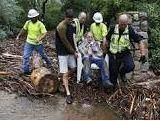 lk.  And there's a value in doing the interview a little later, when the person has time to develop some perspective."
If you have a story to share, contact Susan Becker at [email protected].  To listen to previous interviews, go to oralhistory.boulderlibrary.org or visit Carnegie Branch Libarary for Local History, 1125 Pine Street.
Read the Original Daily Camera Article Here: Oral history project seeks to record flood stories