Best Boulder Bakeries to Get Your Thanksgiving Pies
It's November, and you know what that means. It's time to bring out the elastic waistband pants! Because Thanksgiving is just around the corner… and Friendsgiving dinners are even sooner.
Many of us aspire to tie an apron around our waist and spend time in the kitchen with a bag of flour and a rolling pin. But let's be real— life doesn't magically become "less busy" just because the air is crisper and the calendar is inching closer to the holidays (at least that's the case if you're a Boulder realtor). Work calendars and social calendars are still full. Something's gotta give. But if you have to sacrifice anything this year… don't let it be pie. 
Whether you're hosting or attending this year… you'll need to have an arsenal of bakeries at your disposal. For those last-minute "oh snap… that's tomorrow??" moments.
So, a foodie and Compass Boulder real estate agent here at Burgess Group has compiled a list of the best Boulder Bakeries… and the pies they're offering for Thanksgiving.

---
Boulder Baked 
You want a piece of me? Huh? Do ya?
Actually, yes, please! One perk of Boulder Baked is that you can try a piece of pie by the slice before committing to this year's holiday flavor. Boulder Baked has your classic holiday Pecan and Pumpkin pies. But if you like to go off-book you can also opt for:
Key Lime

Caramel Apple

Blueberry

Cherry

Chocolate Mousse

Strawberry

Apple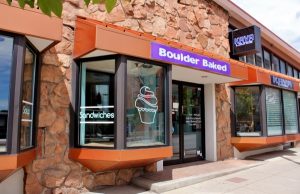 Conveniently located on Broadway, steps away from the Pearl Street Mall.
You can also order your pies in advance for hassle-free planning. They even deliver!
---
Button Rock Bakery 

This is a great option for all you Lafayette homeowners out there!
Choose from a gorgeous selection of cakes, cookies, and pies.
This holiday's pre-order pie flavors are:
Apple

Blueberry

Cherry

Coconut cream

French silk

Pecan

Pumpkin, of course! 
The crew at Button Rock is multi-talented. They're also master chefs and understand how hectic the holiday season can be. So they also offer a very affordable Thanksgiving Day menu that includes:
A whole turkey and gravy

Dinner rolls

Cranberry sauce

A choice of 4 sides

A La Carte Options. 
Gluten-Free and Vegetarian options are available too.
Pricing:
A full dinner for 4 people is $140.

An 8 person dinner is $265.
That is comparable (or more affordable, even!) than a big Thanksgiving grocery trip.
---
Eats and Sweets 
Wanna know an easy way to bring the most raved about dish to your holiday party? Bring a pumpkin cheesecake instead of a pumpkin pie! Eats and Sweets are known for having the best cheesecakes in town!
If you're hosting out-of-town guests it's easy to forget about breakfast options among the mountains of other food prep. But Eats and Sweets haven't been forgotten! Their holiday treats menu includes four luscious quiche options, banana bread, and pumpkin bread.
Sipping on chai tea and snacking on pumpkin bread while watching the Macy's Thanksgiving Day Parade sounds pretty perfect, am I right?
P.S.
Eats and Sweets would like to make it known that if you have a special treat on your mind… but don't see it on the menu, just call or email them! They can pretty much do anything.
---
La Momo Maes Bakery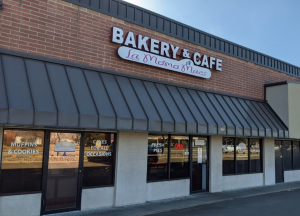 La Momo Mae's is convenient for Longmont residents. Their pie menu features both classics and creative options. If you're feeling zany, try their jalapeno key lime pie, bourbon chocolate pecan pie, french silk, or mixed berry.
Of course, you can always go with favorites like:
Pecan

Peanut butter

Pumpkin

Chocolate cream

Lemon meringue
Fresh cake bars, cannolis, and eclairs from La Momo Mae's are always a hit too.
Around the holidays, be sure to place your order at least a week in advance! La Momo Mae's daily selections are limited, and they go quickly!
---
Lucky's Bakehouse and Creamery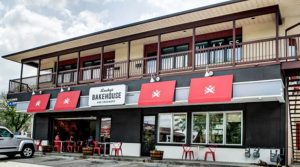 If you're in a pinch and need to make a quick stop at the grocery store on your way to Thanksgiving dinner, opt for Lucky's over Safeway.
Lucky's is an independent, locally-owned grocery store, and one of our Boulder realtor team's favorites! The store is stocked with the finest organic ingredients. And they take their baked goods seriously. The Bakehouse's executive pastry chef Jennifer Mesinger has 20 years of experience. Her gorgeous pies are worthy of the Great British Baking Show in their delicate precision and unique flavor palette. 
---
Shamane's Bake Shoppe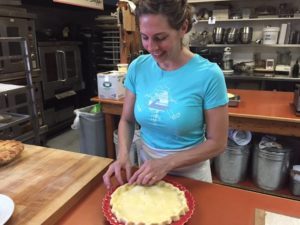 If you love a fresh-out-of oven pie, topped with a melty scoop of vanilla bean ice cream, Sharmanes is a great option for you. For this holiday season, Sharmane's is offering a take-n-bake option. So you can experience their expert baking as it was intended: hot n' fresh.
Of course, ready-to-eat options are available as well. And we recommend picking up some of their fresh Brioche Rolls while you're at it. They go great with mashed potatoes and gravy.
---
Happy Thanksgiving From The Burgess Group | Compass
Your favorite Compass Boulder realtor team wishes you the happiest Thanksgiving, Friendsgiving, or even "wanna just order some takeout?" day! We hope your bellies stay full and your hearts are full of cheer. And if you're craving some extra space to host? Give us a call! A local Boulder real estate agent here will help you find a home that will make you the go-to for holiday hosting in your circle.