IT'S NO SURPRISE THAT THIS HEALTH-FOCUSED, NATURE-LOVING CITY RANKED #1 IN OVERALL HAPPINESS. HERE'S WHY:
Many say that Boulder is more than just another place to live. Ask any Boulder realtor and they'll tell you rather that it's an entire lifestyle—a healthy, active, and happy lifestyle.
If you live in Boulder, you already know that it's a special place—one that many people have a hard time leaving once they've spent time experiencing all it has to offer. For visitors and those considering a move to the area, there's an exciting range of activities and landmarks just waiting to be discovered.
If you've found yourself scrolling through Boulder homes for sale and need some encouragement to take the plunge and become a part of this gorgeous city and thriving community, the Boulder real estate agents at Burgess Group have assembled some of the top reasons why Boulder was named the happiest city in the U.S. by National Geographic—and why you should consider calling it home, too.
ACCESS TO NATURE
It's no secret that Boulder is home to some of the nation's most beautiful natural scenery. Located in the Boulder Valley, the city's most iconic feature is the Flatirons, five sharp peaks that jut up from the earth at the east slope of Green Mountain. They can be seen from nearly anywhere in the city, contributing to the feeling that the wildness of nature is a quick walk or bike ride away.
Boulder has a variety of beautifully maintained parks in close reach of the city that makes it easy to spend time outdoors safely and comfortably. Arapahoe Ridge Park is distinctively Boulder, featuring natural play areas for kids formed from tunnels and mazes of stone. Crestview Park is a great family-friendly option with a futuristic treehouse for kids to explore and a sheltered picnic area to eat and relax in.
If you want to observe wildlife, the region has plenty to offer: some of the creatures you can find near Boulder include bald eagles, elk, red foxes, and owls. These animals and their environment are protected from overdevelopment, making the wilderness surrounding the city an ideal place to spot them roaming freely.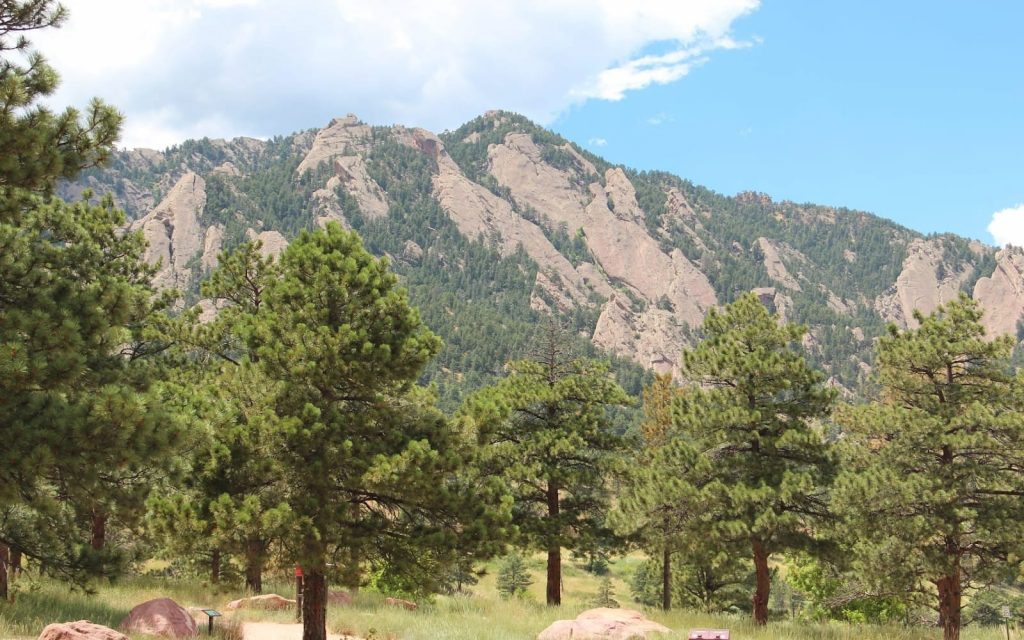 OUTDOOR ACTIVITIES
Outdoor activities of all kinds are right at your fingertips when you live in Boulder. Whatever your skill level may be, you can find leisurely hikes or rigorous ski slopes to keep you up, moving, and enjoying the gorgeous weather all year-round.
Hiking trails are in almost limitless supply: Chautauqua Loop Trail, Boulder Falls, and Bear Peak are just a few of the many options you have to hike your way to breathtaking views. You can even participate in guided hikes and other programs on the trails and meet some friendly neighbors.
Eldorado Canyon is a world-famous climbing destination that attracts tons of visitors to scale its cliff sides every year.
Other popular activities that Boulderites love include downhill skiing at Eldora, paddleboarding at the Boulder Reservoir, and mountain biking along any number of exciting, scenic trails. You'll quickly find there's no limit to what you can do and enjoy outdoors.
HEALTHY LIVING
Boulder is known as an active community focused on cultivating a healthy lifestyle—something that translates in the way locals eat, work, and play. When people are healthier, they're naturally happier—and Boulder is a major testament to that.
Boulder's farmers' markets are open multiple times a week, letting residents shop for locally-grown produce and other kitchen staples while supporting Colorado's farmers and small businesses. They're a fun and more personal way to shop for groceries.
Eating healthy doesn't mean your food can't taste great. The city has become known for popular restaurants such as Thrive, Fresh Thymes Eatery, and Whole Sol Blend Bar that offer an array of healthy and delicious meals, including vegan, vegetarian, and gluten-free options.
More Boulderites walk to work than in most other American cities, thanks to smart city planning and mild weather. This can decrease stress and provide a great boost to overall health and happiness.
The healthcare industry is also thriving in Boulder, and the University of Colorado's UCHealth hospital has been ranked the best in Colorado. It's regularly at the forefront of cutting-edge advancements in the medical field.
A CARING COMMUNITY
Boulder has a long history of being a forward-thinking, caring city where citizens are deeply concerned with the well-being of their fellow community members. This supportive atmosphere helps make it a great place to live, and the many opportunities to serve the community help residents feel connected and fulfilled.
Boulder is home to some great charities that our Boulder realtors are proud to support. ones that work to make the community better for everyone. The Boulder Shelter for the Homeless provides essential services to about 1,200 adults every year thanks to the hard work of volunteers and the financial support of the community. Adaptive Adventures helps make all of the great outdoor activities and beauty Boulder has to offer more accessible to children, adults, and veterans with disabilities.
Thanks to its connection to the University of Colorado and its highly-educated population, activism has remained a crucial part of Boulder's culture. From environmentalist demonstrations to halt pollution and protect local wilderness, to the anti-war protests of the 1970s, Boulder citizens have often been at the forefront of combating injustice.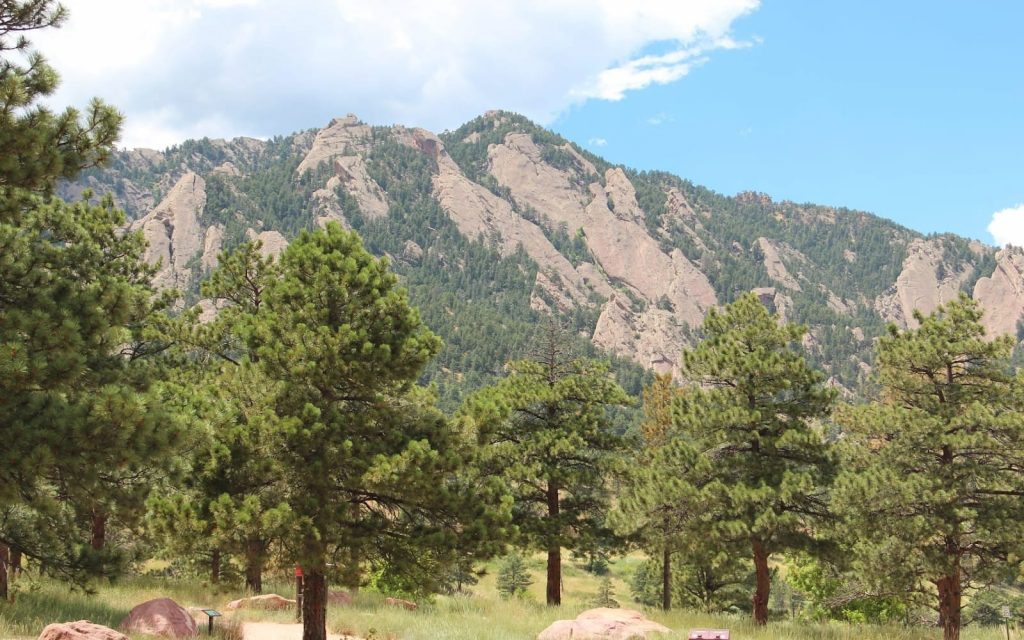 QUALITY EDUCATION
Providing citizens with a quality education has been important in Boulder ever since its early history. The city was originally a small mining community, but education was one of many factors that helped it become the tech-focused, environmentally-sustainable hub we know and love today.
Boulder is home to the University of Colorado, a nationally-renowned public institution. The beautiful campus features incredible architectural designs, but most importantly, it offers students a range of excellent academic programs that have produced great leaders, businesspeople, and creatives. The university has stood since 1877, thanks to the Boulder community successfully lobbying state leaders to allow the city to be its home. It began with just under 50 students and one lone professor but has grown to a population of over 30,000 students.
Local high schools, including Fairview, Boulder, and New Vista, have been ranked as some of the best in the state and have also ranked well nationally. Fairview was also named as one of the best STEM schools in the nation.
If you're in the mood to learn, you can also take some time to visit one of Boulder's many museums. The Museum of Boulder at the Tebo Center, the University of Colorado Heritage Center, and the Boulder Museum of Contemporary Art are all popular options.
THRIVING BUSINESSES
The Burgess Group of Boulder realtors know that what makes the city such a great place to live is the jobs and opportunities it provides to residents. Many established and growing businesses call Boulder home, a number of which offer a strong work/life balance and better-than-average salaries.
In the tech world, Boulder has become known as the "Silicon Flatirons." The aerospace industry and other tech companies have played a pivotal role in Boulder's economy, thanks to companies such as Ball Aerospace, Google, and Apple. The jobs these industries provide, with high education requirements and the need for strategic thinking, have made Boulder home to some of the brightest scientific and entrepreneurial minds working today.
The corporate world isn't the only kind of business that dominates Boulder's local economy. Spaces like Madelife, an artist's collective/retail storefront, and the Boulder Arts & Crafts Co-op help local entrepreneurs and small businesses succeed by helping them find customers for their creations and handmade goods.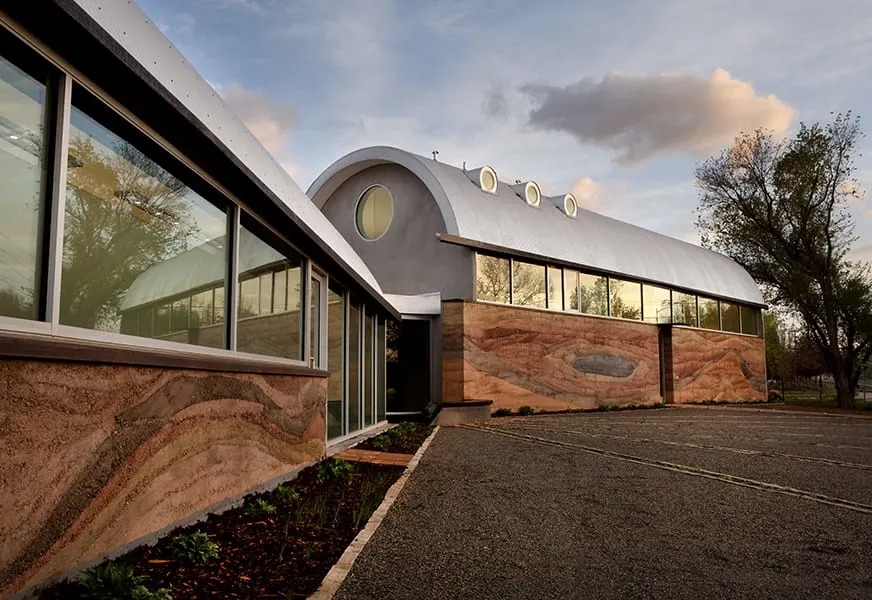 ARTS AND CULTURE
Boulder has a thriving art scene that attracts talented creators from across the state and the nation to learn, experience nature, and share their passions. The city is also home to live music, festivals, and other cultural events that keep residents entertained and inspired.
There are incredible art galleries in Boulder that feature works from a variety of styles and eras, including works from local artists. You can find some of the best on this list from the Boulder Art Association and can even take home some great pieces for yourself.
The city also boasts a variety of popular festivals that draw crowds from all around Colorado. These include the Pearl Street Arts Fest, the Colorado Shakespeare Festival, the Boulder International Film Festival, and the Colorado Music Festival.
If you're a fan of architecture, Boulder features some iconic works. Take a tour of the Brutalist Mesa Laboratory designed by I. M. Pei, or visit the Swoon Art House, a gallery and artist's residence run by celebrated local creative Rebecca DiDomenico.
GREAT NEIGHBORHOODS TO LIVE IN AND EXPLORE
Whether you're looking for a bustling neighborhood within walking distance to great shops and restaurants or a quiet home with a natural expanse right in your backyard, Boulder real estate has options to fit what you're looking for. Our Boulder realtors are happy to help you find the perfect home for you—reach out to our Boulder real estate agents today and get on your way to living in America's happiest city.