Ice climbing is one of those sports that can be extremely intimidating to learn. But in some ways, it's easier than rock climbing. With rock climbing, you're searching for holds that occur naturally in the rockface. These small pinches and holds guide you up the crag.  You heave, ho, and dance your way up a rock face using strength, flexibility, and technique.
But with ice climbing? Everything in the ice is available to you to use. Your crampons and ice axes are designed so that if you trust them… you can work your way up just about any spire.
The hardest parts are screwing in your ice bolts and perfecting the flick of the wrist needed to guarantee a strong hold. Of course, you must also overcome the mental side of things. You're bolting your life into a surface that, by its very nature, melts and cracks. But for many, this is the draw of the sport.
The combination of mental and physical strength creates a blissful state. You must be strong in mind, body, and spirit to conquer mountains and waterfalls. 
Colorado is a great place to learn to ice climb
It's home to The Ice Coop (10 minutes from downtown Boulder) the country's only indoor ice climbing gym. They have beginner classes (and a beginner class just for women!). In these classes, they'll teach you:
Technique

How to use gear

How to maintain your gear

How to move effectively and efficiently while you're claiming

How to avoid burnout on the ice
When you're ready, you can practice your technique at the gym. It's very similar to a rock climbing gym, but tools are welcome.
If you're ready to train on real ice, check out Apex Mountain School (2 hours from downtown Boulder). They have both beginner and intermediate classes that will get you comfortable.
Ready to hit the ice? Our Boulder realtor team lists Colorado's best ice climbing spots:
---
Ouray Ice Park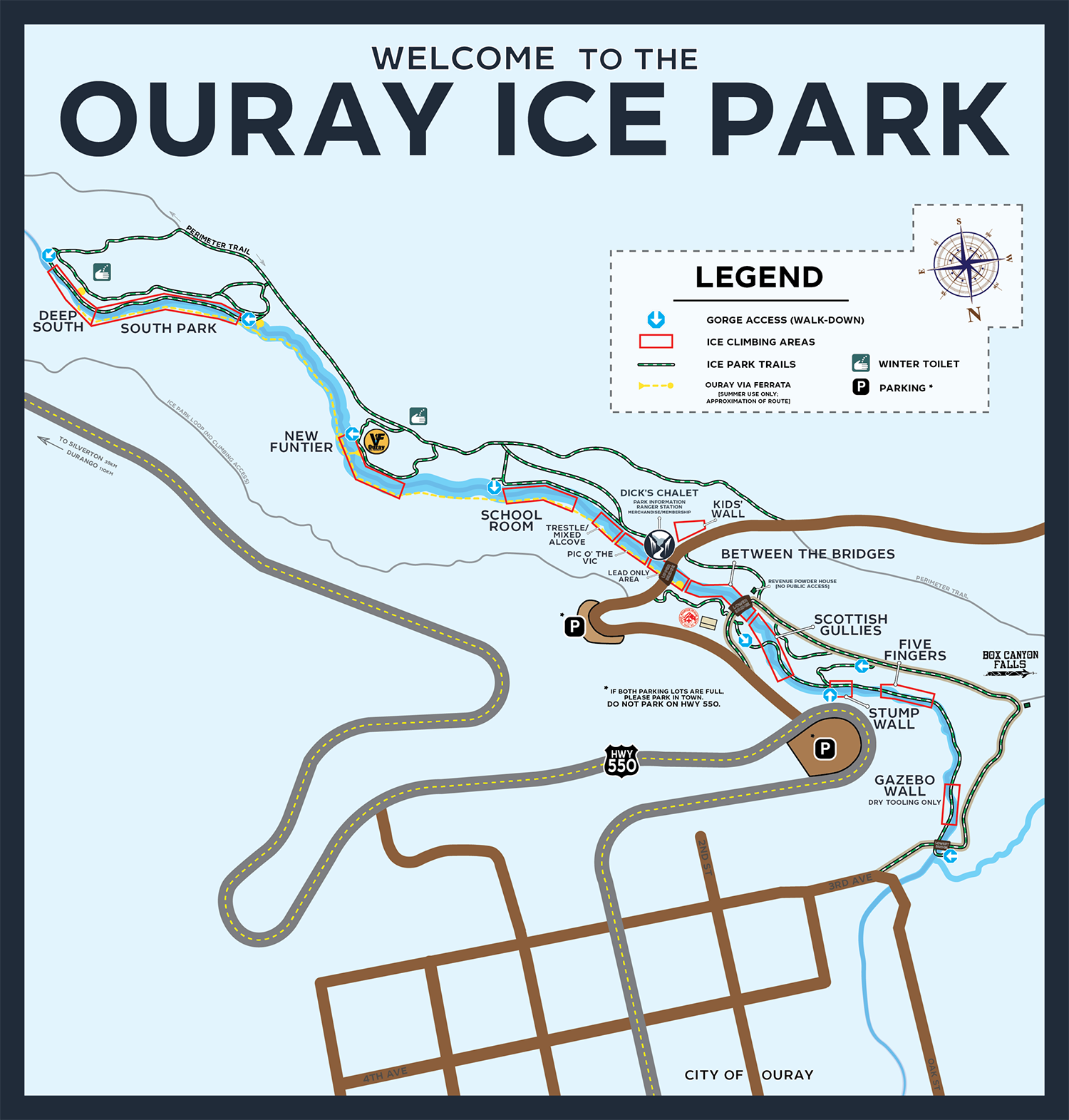 Distance from downtown Boulder: 6 hours
What makes it great:
Although it's a bit of a trek from Boulder, there's nowhere in the world like Ouray. The ice park is a mile-long, 150-ft gorge filled with groomed spires, columns, and walls of ice. Picture "The Wall" from Game of Thrones. The park's ice formations are man-made by their team of ice farmers. The ice farmers create this masterpiece from scratch with a series of complicated hoses, sprinklers, and pipes. Then, they meticulously maintain it to help climbers avoid dangerous icefall or weak formations. The result is awe-inspiring. Ouray is known as the mecca for ice climbing. Every year they host the annual ice festival and competition.
---
Hidden Falls 


Distance from downtown Boulder: 1 hour and 7 minutes
What makes it great:
According to our Boulder real estate agents, this spot is a year-round climbing destination. Climbers can try sport and trad routes in the summer, and ice climbs in the winter. The wall is about 75 feet high. There are several trees at the top of the crag that can be used to set up top-rope climbing (which is great for people who are just getting their footing or who just like the extra security!).  You can try 9 different ice climbing routes live at Hidden Falls. 
---
Loch Vale Gorge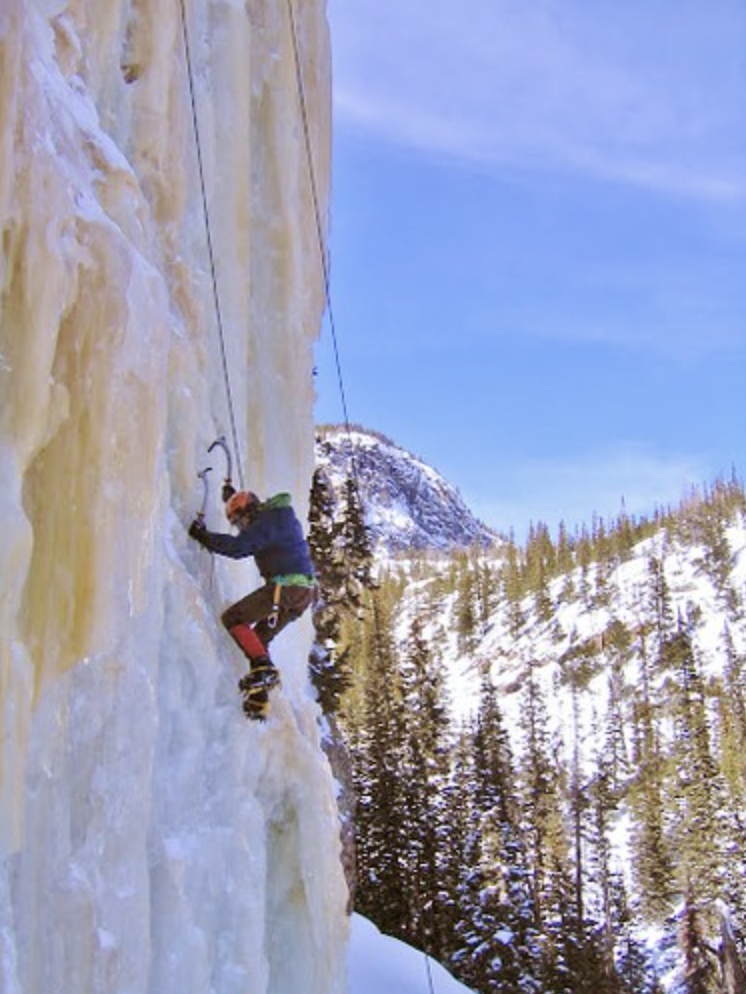 Distance from downtown Boulder: 1 hour and 20 minutes
What makes it great: 
Loch Vale Gorge is a great excursion if you're spending the weekend in Rocky Mountain National Park. Although you could easily spend the entire weekend just at Loch Vale Gorge. 13 different ice climbing routes are all uniquely scenic. Views from the top of your climb reveal Rocky Mountain peaks and gorges. 
---
Lincoln Falls 

Distance from downtown Boulder: 2 hours and 14 minutes
What makes it great:
Enjoy views of Montgomery Reservoir and Breckenridge skiers while you climb. There are 13 different ice climbing routes at this destination and a few top rope set-ups. 
---
Clear Creek Canyon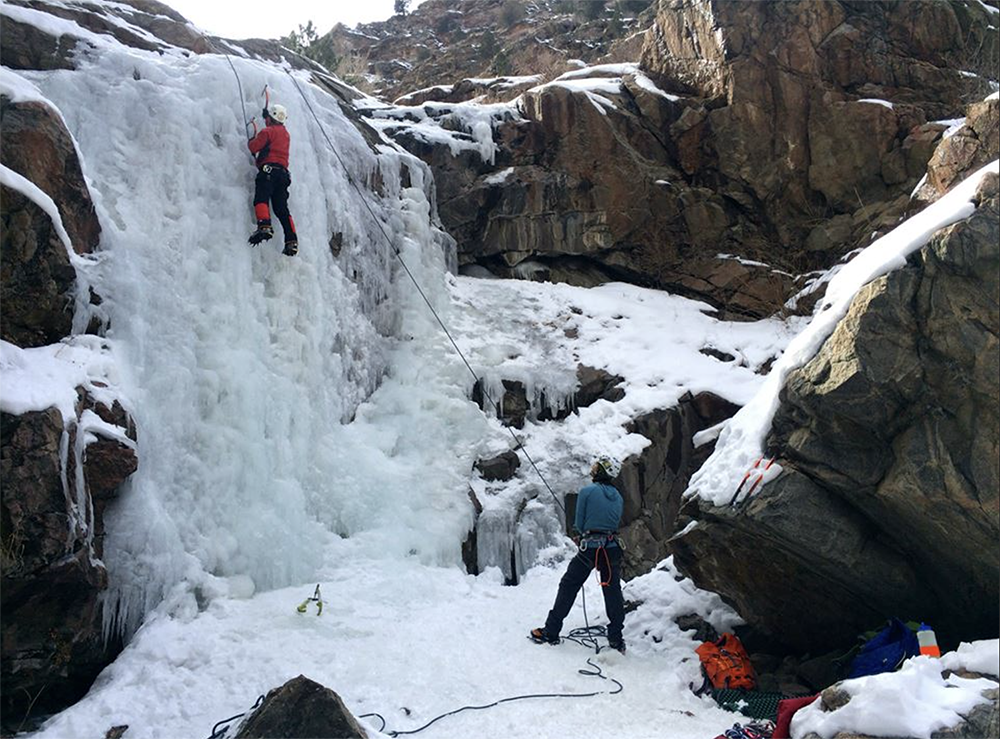 Distance from downtown Boulder: 50 minutes
What makes it great:
Ice formations are formed by the natural waterways of Clear Creek, near Golden, CO. The easy access of Clear Creek Canyon to Denver makes this a popular spot. This spot is renowned as a great place to get comfortable with lead climbing. There are 13 different ice routes in the canyon.
---
Durango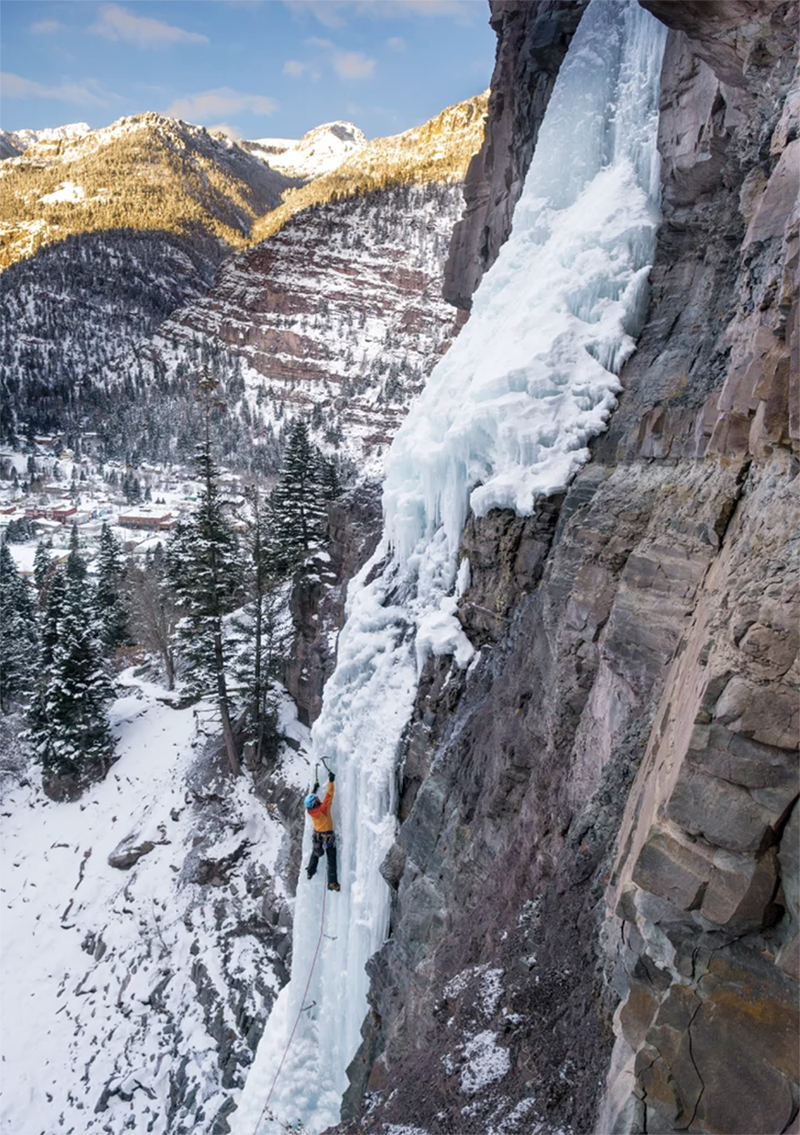 Distance from downtown Boulder: 7 hours and 15 minutes
What makes it great:
Durango was the host of the 2016 Ice Climbing World Cup… so you know conditions are going to be great. As an all-around outdoorsman's paradise, our Boulder realtor team loves Durango! There is world-class mountain biking, whitewater rafting, rock climbing, great food, and great music. So if you're spending a vacation in Durango… you won't be short on activities for your climbing recovery day. There are 14 different ice climbing routes in Durango. 
---
Vail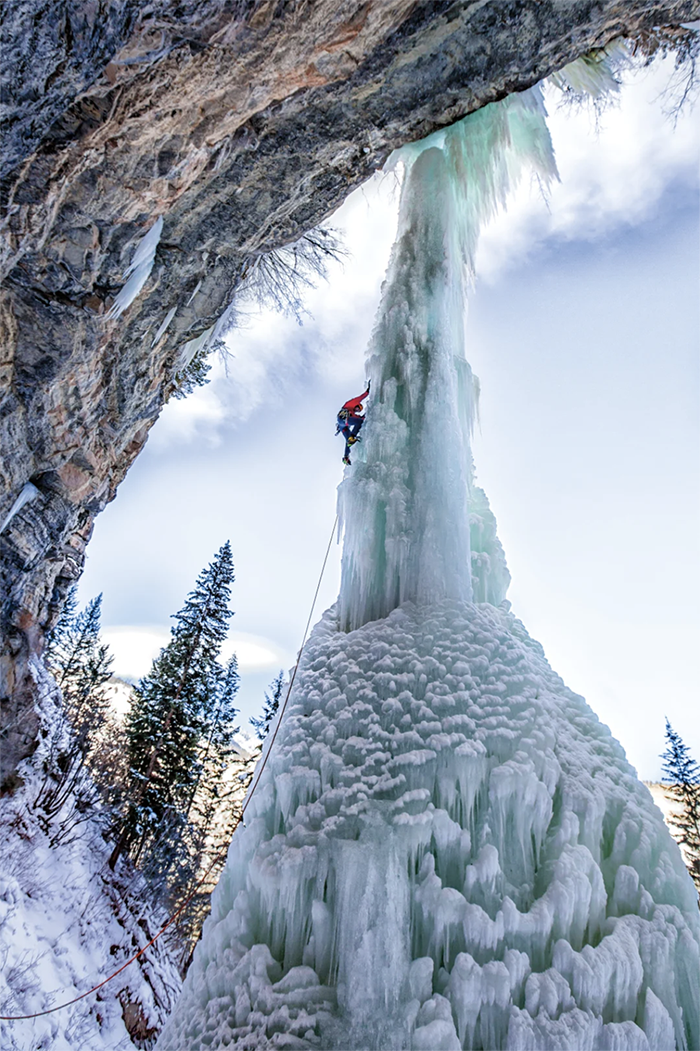 Distance from downtown Boulder: 2 hours
What makes it great:
We all know the amazing things Vail has to offer for skiing, snowboarding, and vacationing. But did you know that it's also the birthplace of Colorado mixed climbing? Climbing in Vail means being part of Alpinism history. There are over 71 different ice climbing routes in Vail. Spires, Waterfalls, and ice walls are a paradise for climbers. It's also a great place for taking your alpinism journey to the next step. If you're feeling ready, this is a great spot to try out mixed rock/ ice climbs. 
---
Rifle Mountain Park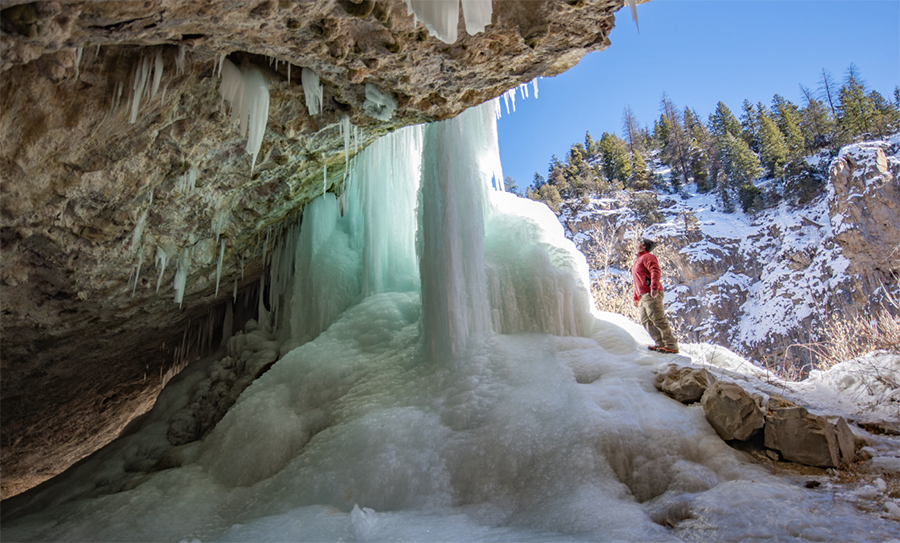 Distance from downtown Boulder: 3 hours and 45 minutes
What makes it great:
This park is famous for its ice cave climbing. Climbers also love the steep ice curtains that form in Rife Mountain. There are 7 different ice routes in this park. Rifle isn't especially close to any city or town. But it remains a popular spot due to the short crag approaches