EXPERIENCE ONE OF THE BEST FOOD SCENES IN THE NATION, WITH A UNIQUE FOCUS ON HEALTHY AND SUSTAINABLE EATING
Boulder was named America's Foodiest Town by legendary food magazine Bon Appetit, and according to our Boulder realtors here at Burgess Group, the city's reputation as a haven for food-and-drink lovers with distinguished tastes has only grown since.
Boulder is perhaps best known as Colorado's thriving hub for health-minded professionals who want to spend their free time hiking, biking, and exploring the beautiful landscape while keeping active and fit. Naturally, with active lifestyles come strong appetites, and the city's food scene has become a shining example of how to blend ecologically sustainable, healthy eating with delicious flavors and cuisines from around the globe.
​​​​​​​Whether you're just considering a visit or looking to make a move to the city, the array of excellent markets, cafés, restaurants, bars, and food experiences in Boulder attracts the interest of foodies all over the country. Our Boulder real estate agents have assembled five reasons Boulder still reigns supreme as one of America's foodiest towns, along with recommendations for the spots that locals love and visitors flock to.
HEALTH-FOCUSED GROCERS
Boulder's focus on healthy and sustainable eating isn't just found at its restaurants, but also at the excellent markets and grocers where residents stock up on necessities, farm-fresh produce, delicious baked goods, and more. Find ingredients for your next great recipe, pick up some locally-made products, and bring Boulder's foodie culture home.
SUSTAINABLE FINE DINING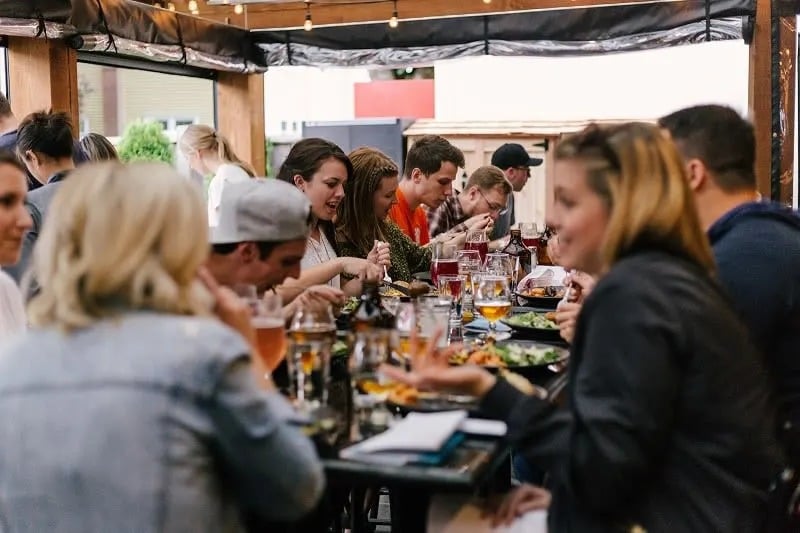 Boulder has led the way in bringing healthy, sustainable eating into the world of fine dining. The city's many high-end restaurants reflect a local feel that celebrates farm-to-table ingredients, craft beer and wine, and friendly service.
ARTISAN CAFÉS
Whether you're just stopping for a quick latte on your way to the office or want to meet friends over a calming cup of tea, Boulder County realtors know of some excellent spots to enjoy a handcrafted beverage and light café fare.
DELICIOUS DESSERTS
When it's the end of the night and those sweet tooth cravings kick in, Boulder has plenty of options to keep you satisfied.
EXCITING FOOD TOURS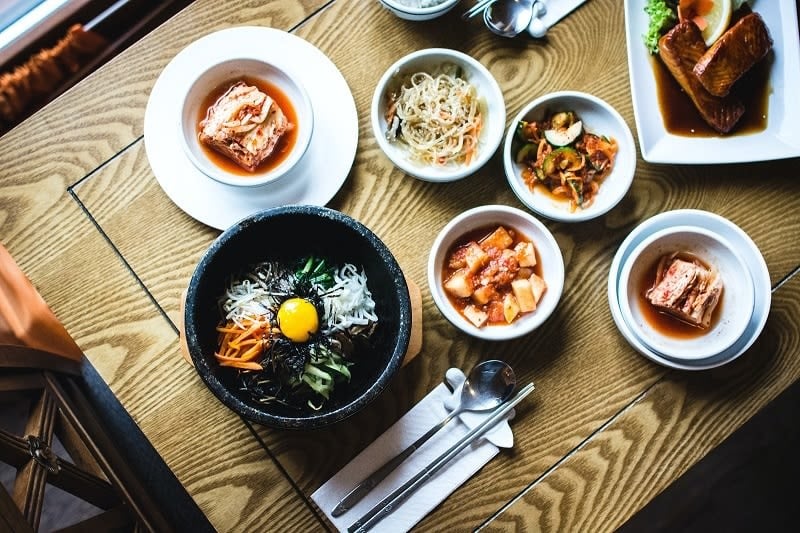 When a city is home to so many great dining establishments, markets, and cafés, it can be hard to nail down which places to try first. Thankfully, Boulder's foodie culture has led to an increase in food tours and experiences that help guide not only our Boulder realtors, but of course, all residents and visitors to the best spots and most delicious menu items to be found around town.
WANT TO ENJOY BOULDER'S FOODIE CULTURE YEAR-ROUND?
Boulder's health-focused culture, delicious food, thriving art scene, and environmentally conscious lifestyle makes it a one-of-a-kind place to call home. If you're interested in buying property in Boulder, Burgess Group's team of experienced Boulder realtors can help you find the right home at the right price. Our team is composed of expert Denver and Boulder real estate agents ready to help make finding your next home a streamlined, worry-free process. Whether you're interested in buying Denver real estate or want to learn more about luxury Boulder homes for sale, the Burgess Group of leading Boulder County realtors have the proven skills and an excellent track record that clients of all kinds can trust.
​​​​​​​You can explore our site to learn more about real estate in the excellent Colorado communities we serve and contact us to get all the information and assistance you need to purchase your new home with confidence.