CHAELES HAERTLING AND 440 SEVEN HILLS DRIVE: THE CONLIN HOUSE
Charles Haertling designed homes reflecting an eclectic mix of different architectural styles and philosophies, incorporating elements of modernism and organic architecture, and drawing the outdoors in. Haertling often made efforts to harmoniously integrate his buildings with their physical environments and The Conlin House is a true reflection of this philosophy. You can check out our exlusive listing of the home here here.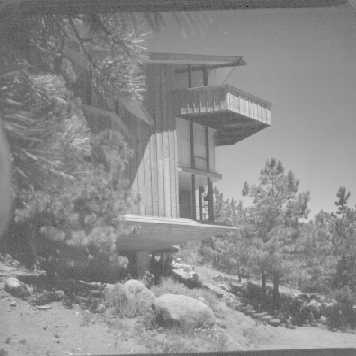 The first known photo of The Conlin House, 1967​​​​​​​

Built in 1967 by famed architect Charles Haertling, "The Conlin House" is just 5 minutes from Boulder nestled peacefully and privately among towering pines and large granite outcroppings in the coveted Seven Hills of Sunshine Canyon.
​​​​​​​
Notes On Conlin House Design by Joel Haertling:

​​​​​​​"The Conlin residence is located just west of Boulder in the foothills. The house appears to point upward from below, due in part to a very high balcony on the front. The foundation is a pedestal, incorporating drastic overhangs that create a hovering effect. A model illustrates the cantilevered design. A different model photograph also shows the top of house."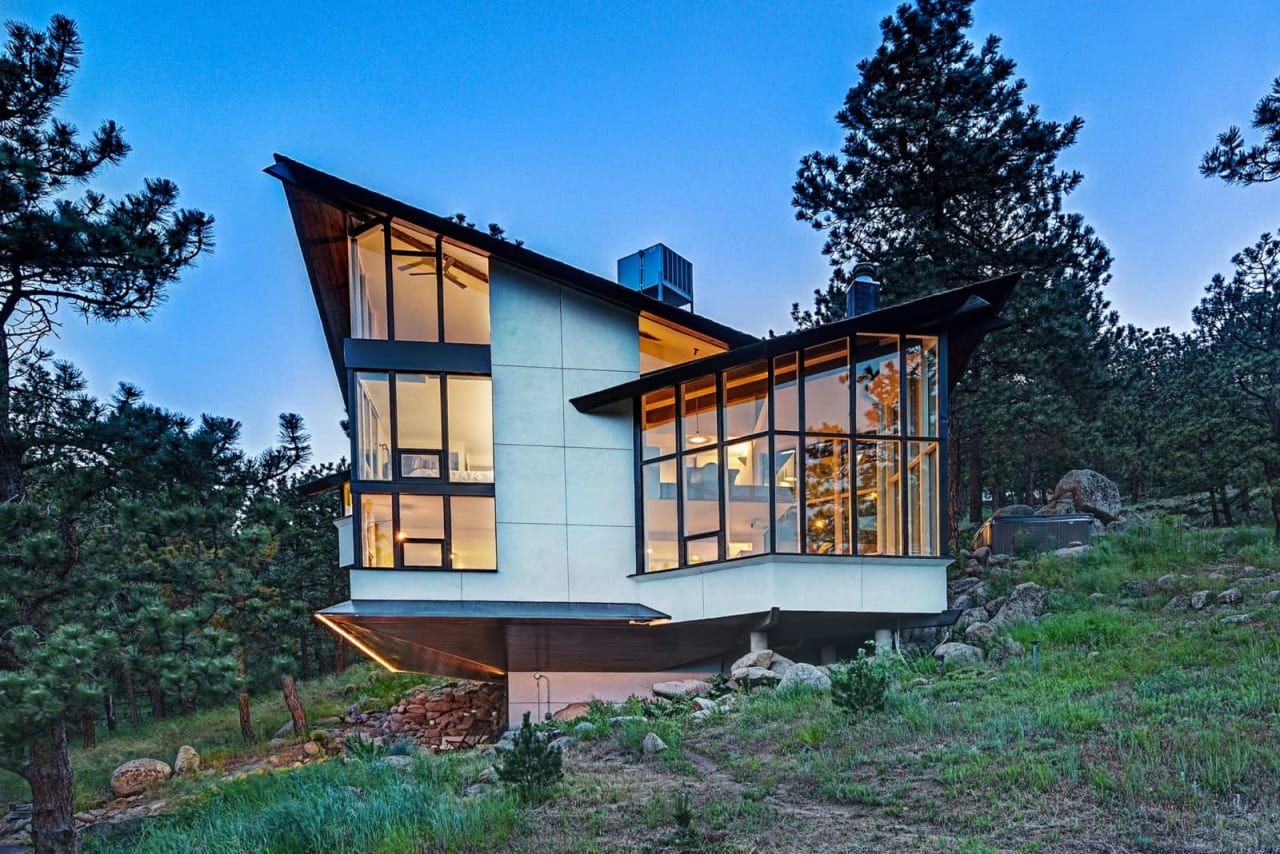 The House

​​​​​​​Giant wood beams uphold the towering cathedral ceilings in this glass tiered multi-level home. The spiral staircase at the center of the home organically connects all levels and offers a delightful juxtaposition to the prevailing geometric lines seen throughout. While peering out the three storied windows at beautiful blue skies, soaring pine trees, granite boulders, and the city of Boulder below, one feels to inhabit their very own luxurious tree house. A large deck built right into the mountainside provides outdoor living space and a chance to unwind in a private hot tub with views.