FROM A TOP-NOTCH FOOD SCENE TO SKIING OPPORTUNITIES GALORE, HERE ARE FOUR THINGS TO LOVE ABOUT DENVER
Denver, Colorado. It's one of the best places to live, work, and play according to sources like U.S. News and Livability—and it's not hard to see why. Here are five of the top reasons people love the capital of the Centennial state.
1. IT'S A CITY THAT'S ARRIVED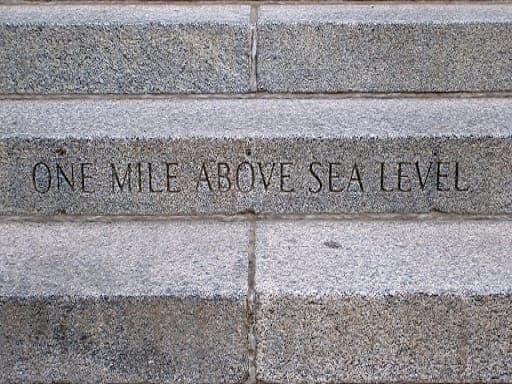 The US is full of trendy, up-and-coming cities. You have Atlanta and Dallas in the South, Seattle in the Northwest, and Denver in the Southwest.
A big, glamorous city anchored with western, small-town charm, Denver is a melting pot for young people and industry–particularly tech. The Mile High City even ranks as one of the best places in the country for entrepreneurs and startups.
2. IT'S A FOODIE'S PARADISE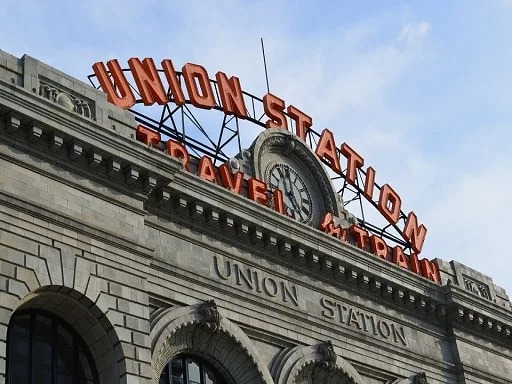 The best cities in the world are often defined by their cuisine, and the Denver dining scene is hot and only getting hotter. A few of the buzziest restaurants include Bang Up to the Elephant on Capitol Hill and Julep in the Arts District. If you like a little Italian with your mountain air, try Tavernetta in the Lower Historic Downtown District. For some Spanish fare, it's hard to top Ultreia, also in LoDo's hopping Union Station.
The bar scene a mile up is just as tantalizing, with the city boasting an incredible assortment of bars and breweries to get your drink on. From the Art Deco-designed Cruise Room to the speakeasy-esque Green Russell to the wildly popular Union Lodge No. 1, you're sure to find top-notch mixology.
Of course, we can't forget some of Denver's top breweries like Great Divide, Crooked Steve, and The Grateful Gnome, where craft brews and good times flow in abundance.
3. IT'S A GATEWAY TO THE BEST SKI RESORTS IN THE WORLD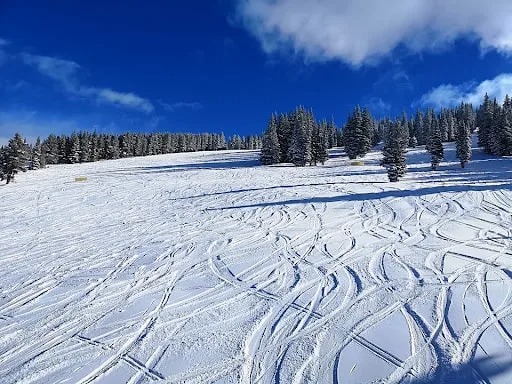 Considering Denver is located in the heart of the state, we would be doing a disservice by not mentioning its proximity to everyone's favorite mountain activity–skiing. Denver is less than a two-hour drive from the following ski playgrounds: Vail, Breckenridge, Winter Park, Beaver Creek, Keystone Resort, and Copper Mountain.
If you believe in the adage "work hard, play hard," Denver kicks that up a notch, allowing you to "work hard, ski hard."
4. THERE IS TRULY SOMETHING FOR EVERYONE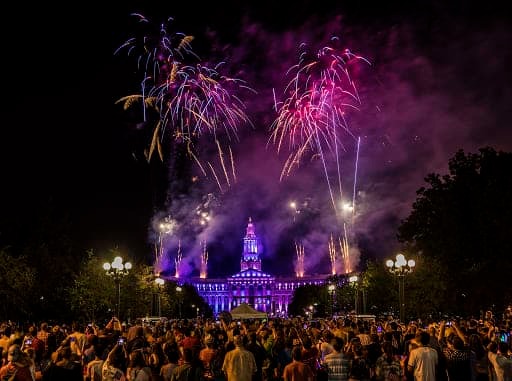 Even if skiing isn't your thing, there's plenty of other adventures to be had in Denver. A true four-season city, Denver experiences an average of 300 sunny days each year; that's a lot of outdoor time.
You'll need it to experience one of the best and most expansive park systems in the US. With over 250 city-based parks and almost 15,000 acres of mountain parkland including hiking and biking opportunities, there are plenty of unique outdoor experiences just waiting for you.
That's not all. The culture and entertainment is something to behold in Denver–the only requirement is that you bring your sense of adventure. Highlights include:
Looking to relocate to one of the most exciting cities in the US? Contact us today. It would be our pleasure to help you find the perfect piece of Boulder real estate.