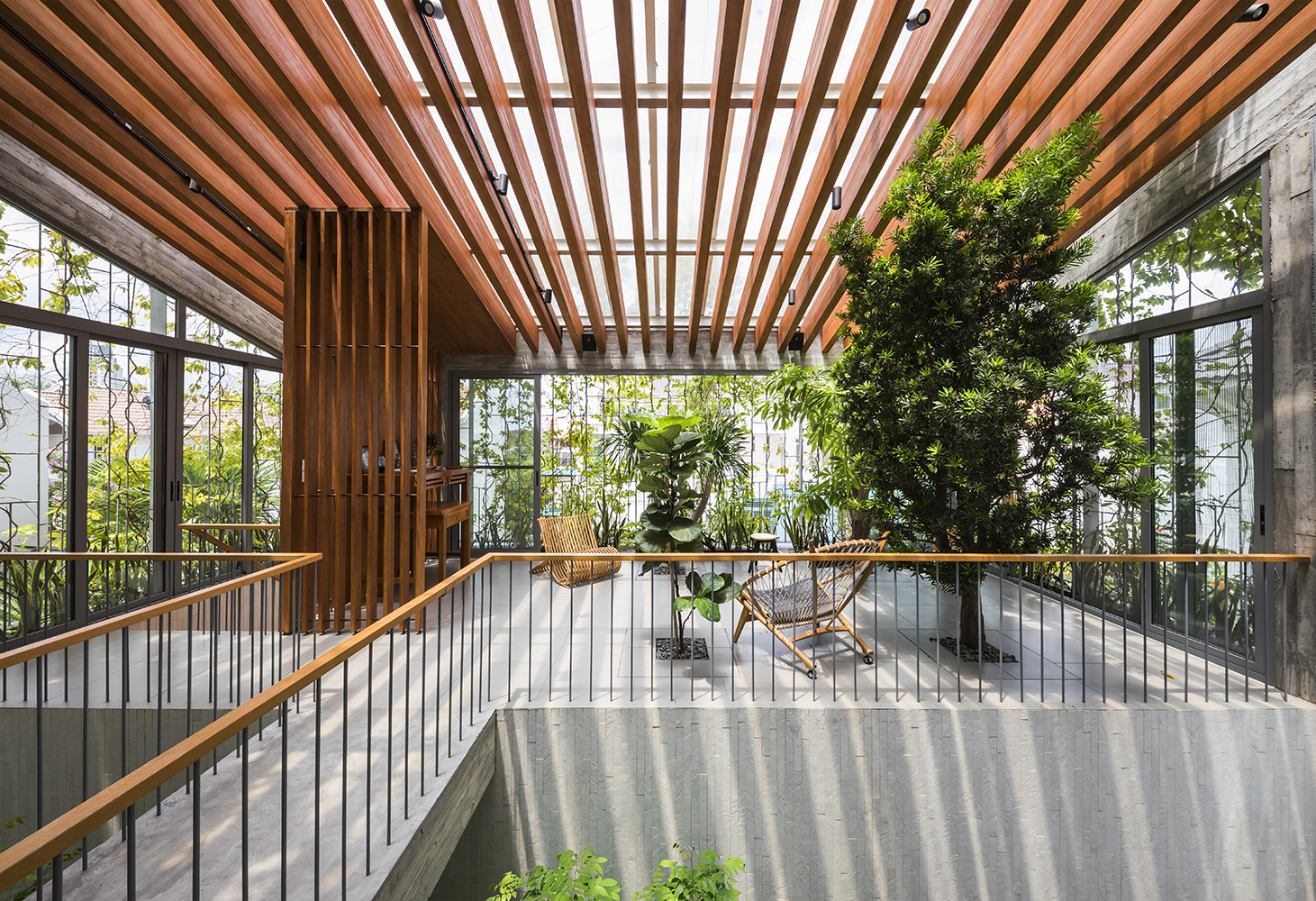 Ask any Boulder realtor here at Burgess Group and they'll tell you, interior design is a subject that is always on the mind of homeowners. How can we turn a blank, empty room slate into our private oasis? We want it to be unique to our style… yet on-trend. Universally adored… yet fit seamlessly into the Colorado mountain aesthetic. Peaceful… but bold enough for the 'gram. 2022's design trends will play into many of the emotions that pandemic-era culture has brought into the foreground: Functionality, tranquility, nostalgia, and nature.
Biophilic Design
The houseplant obsession is nothing new. The benefits of bringing nature into your interior have been thoroughly researched. More oxygen, more life, more happiness, more bliss. But 2022 will take it a step further. Biophilic Design is a new term for bringing nature into your interior… in more than one way. This means growing both a fiddleleaf fig… and inoculating a log with mushrooms. Elements of biophilic design include snails, frogs, moss, microgreens, and more. You can add subtle touches (a moss-colored throw, for example). Or you can go big with something like a terrarium wall. There are endless possibilities for this, and it can be fun to get creative with it.
Our Boulder real estate agents recommend popping by one of the city's local plant nurseries for inspiration. Here are a few to check out:
Sturtz & Copeland
Terracotta
The Flower Bin
Plants Y'all (the folks here are also biophilic stylists! They can help you plan and install large features like self-irrigating plant walls.)
Sustainability
Eco-conscious living has become more than popular… and it's now normalized according to our Boulder realtor team. This lifestyle includes thinking more about how we can incorporate sustainability into our homes. Sustainable options for paint, building materials, and furniture are plentiful in Boulder. Opting for these decisions when renovating is a great way to both feel good about your purchase decisions, and add further value to your projects. (Yes, you can list eco-friendly paint as a household amenity on MLS!). Check out the awesome local company Eco Paint. Or feel free to get in touch with a Boulder realtor here at Burgess Group for a recommendation for local contractors that value sustainability.
Mindfully made multi-functional spaces
2022 will bring about a deeper awareness of how our spaces impact our overall well-being. Multi-functional spaces like home offices, homework rooms, or content creation corners will become more commonplace. These spaces will reflect the interests and personality of the homeowner. You will need a space where you can be happy working or relaxing, all in one. Don't be afraid to put your desk next to the only window in the house with Flatiron views. Adorn these spaces in colors, textures, and fabrics that make you happy.
1970's Inspiration
Don't worry- carpeted walls aren't making a comeback. The 70's inspiration exists mostly on the color spectrum. Mustard, terracotta, sage, and teak palettes are both soothing and stylish. You can expect to see these colors appearing on a Pinterest page near you. These colors will fit in especially well in a cabin or lodge-style home with many wood accents. Click here to view Boulder County cabin-style homes that are major daydream fuel.
Traditional English Pieces
In 2022 we will see a trend of returning to classic furniture. Specifically, pieces that tell a story. Wingbacked chairs will live in reading nooks. Velvet couches will serve as cozy statement pieces. Solid wood furniture will heave back into our corners. These items hold their value throughout generations. They are timeless and will be spotted more frequently this year. Check out some of these adorable local antique stores to find great deals on vintage pieces:
The Amazing Garage Sale
Tables to Teacups
Wise Buys Antiques
Curved furniture
Couches. Tables. Chairs. Lamps. Curved furniture will take precedence over angular or more geometric shapes. For some, this is a welcome change. Game nights are much easier with a circular table. A curved couch sits you comfortably in front of the person you're talking to. The past few years have emphasized the value of human connection. It's no surprise there's a trend of furniture that makes it easy to comfortably connect. And if the furniture isn't enough… and you ever want to grab a cup of coffee or go for a bike ride… Let our Boulder real estate agents know! We love meeting new people.
Green is the new white
Sources have decided… green is the new neutral color for 2022.
We tour a lot of houses in a year. And by a lot… I mean hundreds. Green has been slowly carving its place. We see it on kitchen cabinets, bathroom tile, wall paint, exterior colors. There are so many gorgeous shades of green. It doesn't matter whether you're into pale sage or a darker, more moody forest green. It's a tranquil shade that can be incorporated in so many different ways. It fits right into our natural, earthy culture. Here are a few recently listed homes that have incorporated green in gorgeous ways:
38619 Boulder Canyon Drive– check out the dark green roof on the exterior, and light green paint on the interior.
764 9th Street opted for a soft green accent wall in their recent renovation.
Lasting style
Any Boulder realtor has noticed some pretty crazy displays of contemporary design in the past few years. Shows like Interior Design Masters feature things like tangerine-colored ceilings and geometric murals. There will be a return to long-lasting style this year. This is great news for homeowners who only want to renovate their homes once. Bold design choices can be tough to re-sell. And they don't always age well. This year, there will be a return to simplicity and classic design elements that are universally admired. Here are a few recently listed homes with a classic style that we admire:
9186 Ellis Way
165 Green Rock Drive
4789 Eldorado Springs Drive
Bringing the indoors out
We all know the benefits of bringing the outdoors inside… but what about bringing the inside outdoors?! Screening outdoor movies, outdoor kitchens, outdoor dining tables. All these things will be hot in 2022. Creating comfortable, functional outdoor spaces means that you'll be able to more seamlessly spend more time in the fresh air. In Boulder, winter and summer are our two longest seasons. Consider creating outdoor spaces that are usable for both these times. For example, an outdoor movie projector that can be viewed from the hot tub. And for summer, a dining table nestled in the garden.
Colorful window treatments and patterns
Minimalistic, or even non-existent window treatments have been in style for several years. 2022 will end the era of bare windows. And, thank god! Window treatments provide major insulation, which we all need during Colorado winters. Bright, floral window treatments are back in style. Accent your window treatments with matching pillows and throws. This may seem old school, but there is an undeniable loveliness to this trend. Just be careful to choose the right pattern. This makes all the difference between new-age and granny.
Wall texture
In new constructions, you'll see more and more textured walls instead of plain, smooth drywall. The texture will be much smoother than the popcorn ceilings of the past. Larger textures nod to Mediterranean villa design. And when done right, it matches well with exposed beams and cast iron stoves. This design element fits well into the delightful cottagecore trend and is becoming more and more common in more rural areas around town according to Boulder County realtors.