FOOD, FESTIVALS, AND FUN—HERE ARE THE HOTTEST EVENTS HAPPENING IN BOULDER TO MAKE THIS SUMMER THE BEST YET
Summertime in Boulder is hard to beat. Starting in late May and going through mid-September, Boulder's event calendar comes with alive with festivals, markets, and concerts.
With practically every week filled with something exciting, it's hard to whittle the list down to the absolute must-dos. But with an eye towards family, culture, and fun, these are the 10 can't-miss summer events in Boulder this year.
1. BOULDER CREEK FESTIVAL
May 25-27, 2019
The unofficial start to summer in Boulder, the Boulder Creek Festival has been a mainstay of the area's event schedule for over 30 years. The free festival takes place along the banks of Boulder Creek and features three full days of food, beverages, live music, and an incredible marketplace with booths from local artists and vendors. It's one of the best events in Boulder and an excellent time for all ages.
2. BOLDERBOULDER 10K ROAD RACE
May 27, 2019
Once a small get-together that had 2,700 entrants at its first race in 1979, the little 10K that could has blossomed into a genuine phenomenon, with over 51,000 participants running in 2018. From being named America's All-Time Best 10K by Runner's World to handing out the largest prize purse for any 10K on earth, Boulder's Memorial Day 10K is indeed a one-of-a-kind event.
3. BOULDER BALLET'S BALLET IN THE PARK
June 1, 2019
Bringing together the technical mastery of ballet with the backdrop of Boulder's natural wonders, it's no surprise the Boulder Ballet's Ballet in the Park is a hit with families year after year.
4. BANDS ON THE BRICKS
Wednesdays, June 5-August 7, 2019
One of several summer concert series that populates Boulder's May to September calendar, Bands on the Bricks takes place at the popular Pearl Street Mall.
5. COLORADO SHAKESPEARE FESTIVAL
June 7-Aug. 11 2019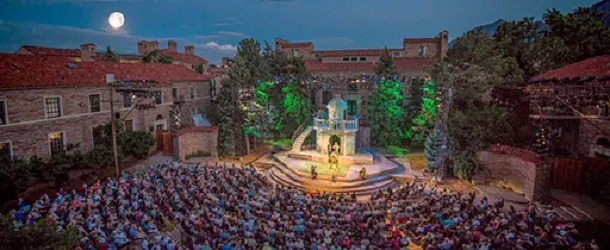 Few things are as timeless as the plays of William Shakespeare. Where better to enjoy the Bard's best-known works than under the gorgeous Colorado sky at the Mary Rippon Outdoor Theatre or in the recently renovated indoor University Theatre on the CU campus?
6. RALPHIE'S INDEPENDENCE DAY BLAST FIREWORKS DISPLAY
July 4, 2019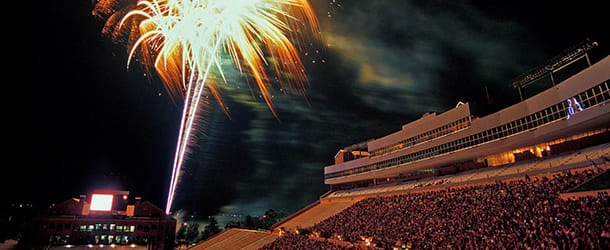 The city and surrounding areas will swell with an independent spirit when celebrating the nation's birthday with fireworks and live music at CU's Folsom Field stadium. This free event is in its 78th year and offers one of the best venues in the entire state for watching fireworks. If you're looking for action early in the day, July 4th on the Boulder Reservoir is a can't-miss good time.
7. PEARL STREET ARTS FEST
If you love all things art, the Pearl Street Arts Fest is the perfect outdoor gallery designed with you in mind. Showcasing paintings, photography, handcrafted jewelry, and more, there are a plethora of masterpieces to see at this festival.
8. BOULDER CRAFT BEER FESTIVAL
Is there a better way to hold back the dog days of summer than with beers from over 25 of your favorite Boulder County breweries? We didn't think so–and neither does the annual Boulder Craft Beer Festival. This yearly 21+ event also includes live music, food trucks, and yard games.
9. BOULDER CREEK HOMETOWN FESTIVAL
August 31-September 2, 2019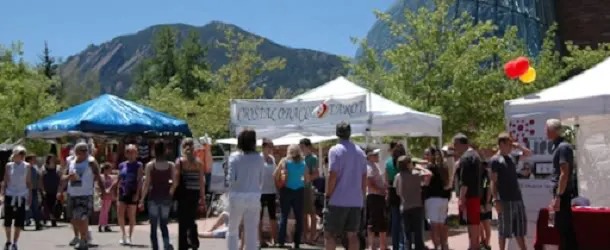 Bring another amazing Boulder summer to a close the same way you got it started with three full days of food (including a chili cook-off), entertainment, and a classic car show, all along the banks of Boulder Creek.
10. DOWNTOWN BOULDER FALL FEST
Before the last rays of summer sunshine fade away, enjoy one final festival outing with Boulder's unofficial start to fall at the annual Fall Fest. Three days of family-friendly music and entertainment where the weather still offers the chance for shorts and tank tops is the perfect way to say goodbye to another perfect summer.
For more information about events happening around Boulder, check out our 
blog
. And, if you're looking to relocate to the area, 
contact us
 today. It would be our pleasure to serve as your Boulder, CO real estate agents and help you search the best Boulder homes for sale.