Friends,
Last week the market outperformed 2019 by 82 under-contracts. It is chugging along at a rate lower than a hot spring market, but higher than a typical early fall market.
Before we plug into this week's numbers, in the video below can 20mm trees be planted by drone? See what NASA engineer Mark Rober did to help reforestation.
If you so inspired, please donate a tree or fifty at One Tree Planted, Arbor Day Foundation, National Forest Foundation, or your favorite tree-planting 501C3.
---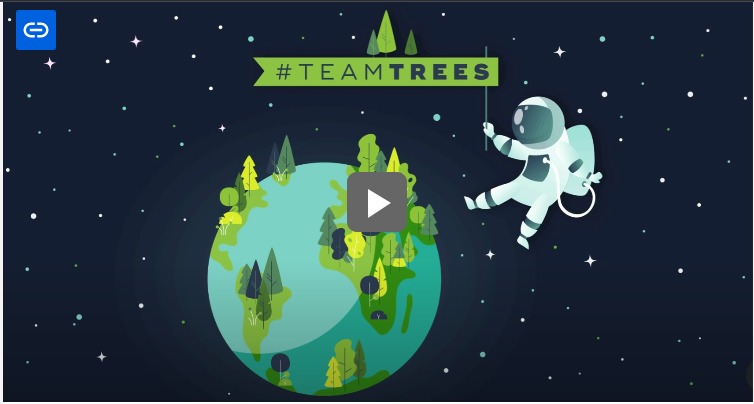 ---
NEW!
Weekly Market Update Video
---
Catherine chats about this week's local market and also how Boulder and Denver stack up against other big cities in the recently released Case-Shiller Home Price Index Report.
---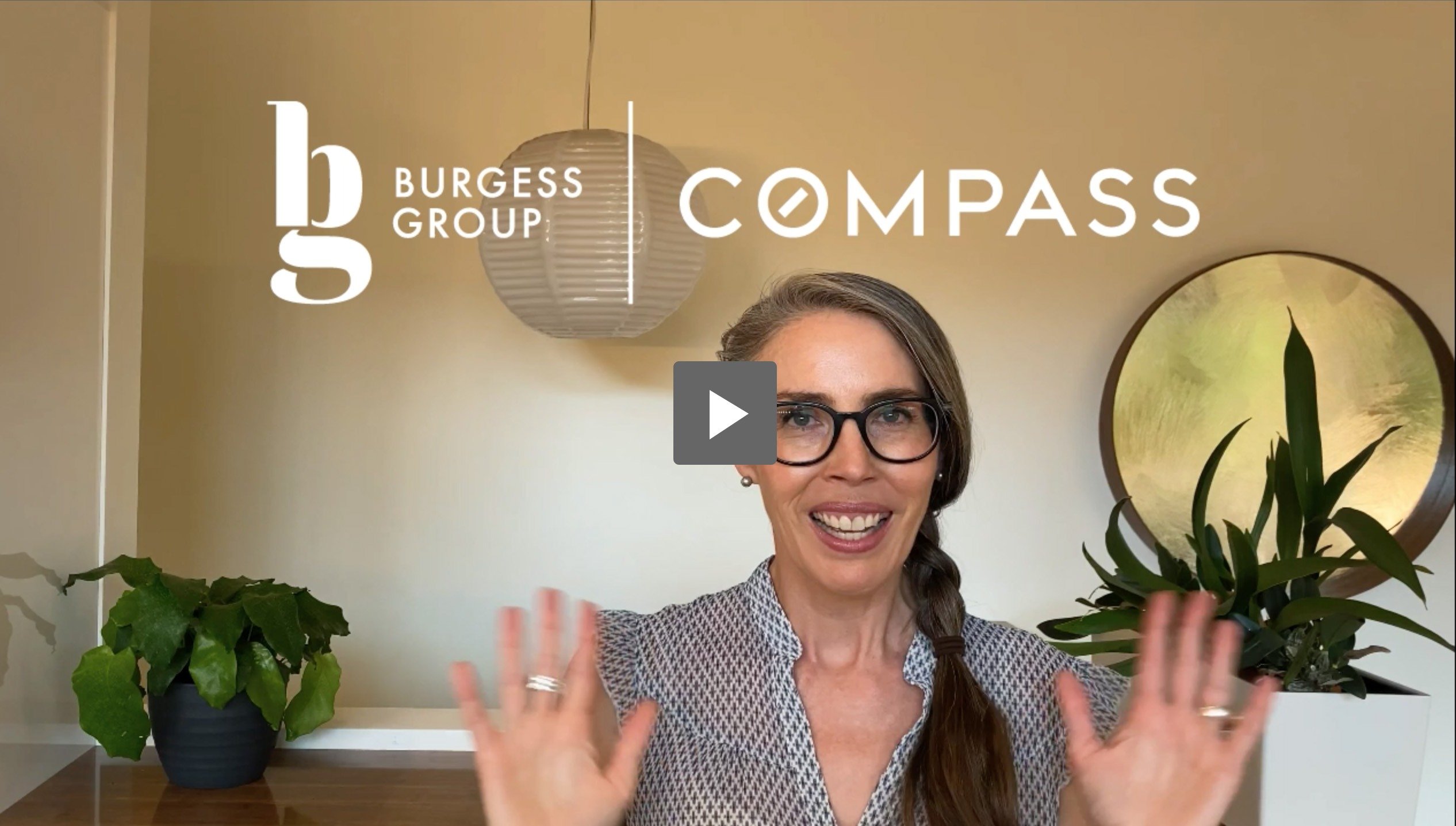 ---
BOULDER COUNTY REAL ESTATE MICRO DATA:
---
Boulder County Stats 9/13/2020-9/20/2020
---
THE AGGREGATE MARKET:
New listings popped up by about 10 units both week over week (WoW) and year over year (YoY). This increase is terrific news, as inventory has become extremely thin in many price bands.
Under-contracts are super important because they are a coincident indicator, showing what is actually happening – boots on the ground – in the RE market today. Under-contracts are up 19.3% over 2019 YoY.
Price changes are up WoW by 17 units, but down YoY by 50 units. There continue to be a whole lot of over-priced listings that are sitting on the market. Buyers, take note!
Sellers, keep in mind that although buyer demand is strong, many buyers are preferring turn-key condition. If yours is not, you may have to improve your condition and/or decrease your price.
---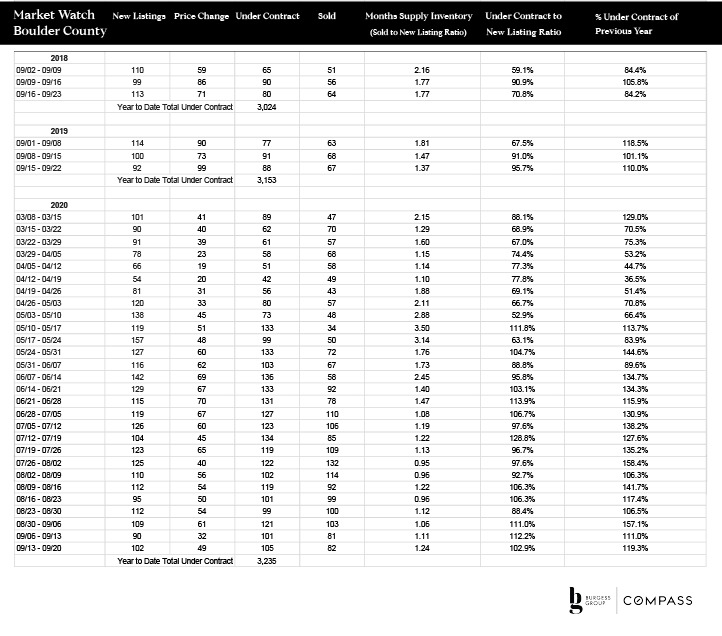 ---
THE MARKET BY PRICE BAND:
$0-500k had a slower under-contract rate, making a little more inventory in this category. Buyers, you may have a slightly easier time going under contract at the low-end right now.
$500k-1mm was bonkers last week, with a 185% sell-through rate. Inventory is stretched ultra-tight in this category. Buyers, you may be competing with other buyers for your property. Sellers, hustle to market ASAP in this category.
There was balance in the $1-2mm markets last week, with an equal number of new listings and under contracts. Neither segment had many new listings; sellers, there is opportunity here too.
The $2mm-$2.5mm and $2.5mm+ markets seemed fairly quiet last week, with more listings coming to market than buyers going under contract, creating more inventory. HOWEVER.
Let's dive a bit deeper here, because numbers don't tell the whole story in luxury right now.
Anecdotally, last week a 'cream puff' came to market in North Boulder for $4.25mm, with an A+ location, king-of-the-world views, a well-built/newer house. Within 2 days, it had 14 showings with vetted buyers, 50% from the area, 50% from out-of-state. Within 3 days it had 3 cash offers, one verbal, and two more that could have come in the next day. Our lucky buyers are under contract on that property.
The take-away: There are an unprecedented number of luxury buyers circulating in the market right now, looking for just the right property. They're not going for overpriced properties that need work. They're going for well-appointed, well-priced, in move-in condition properties that have some inside/outside space. If you've got views, all the better.
Luxury sellers, get your home in 'cream puff' condition and get to market. No one knows how long we will have this many qualified luxury buyers shopping for Boulder/Boulder County properties. If you'd like us to consult on how to get into selling condition with best ROI, please give us a jingle.
Luxury buyers, there is a buying opportunity in Mapleton Hill and Boulder County right now, with 11.3 and 17.5 months inventory respectively.
---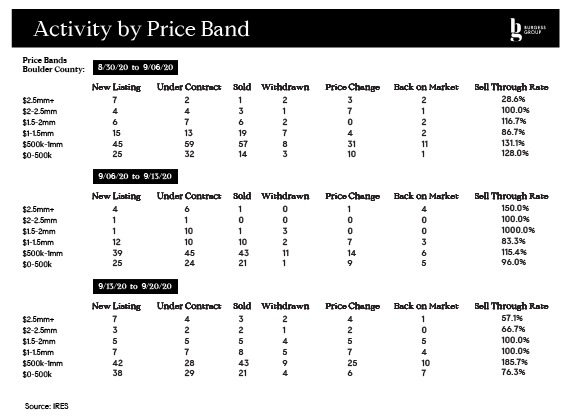 ---
Local Real Estate In A Nutshell
---
Sellers, if possible, get your home in cream puff condition and come to market.
Buyers, hang in there and look for pockets of opportunity.
---
Marketing Moment
---
Todays' buyers generally aren't looking for projects.
If you need money to get your home into cream puff condition, consider Compass Concierge.
Concierge fronts sellers up to 5% of the expected sale price of the home with no fees and no interest, up to 60 days before going to market.
---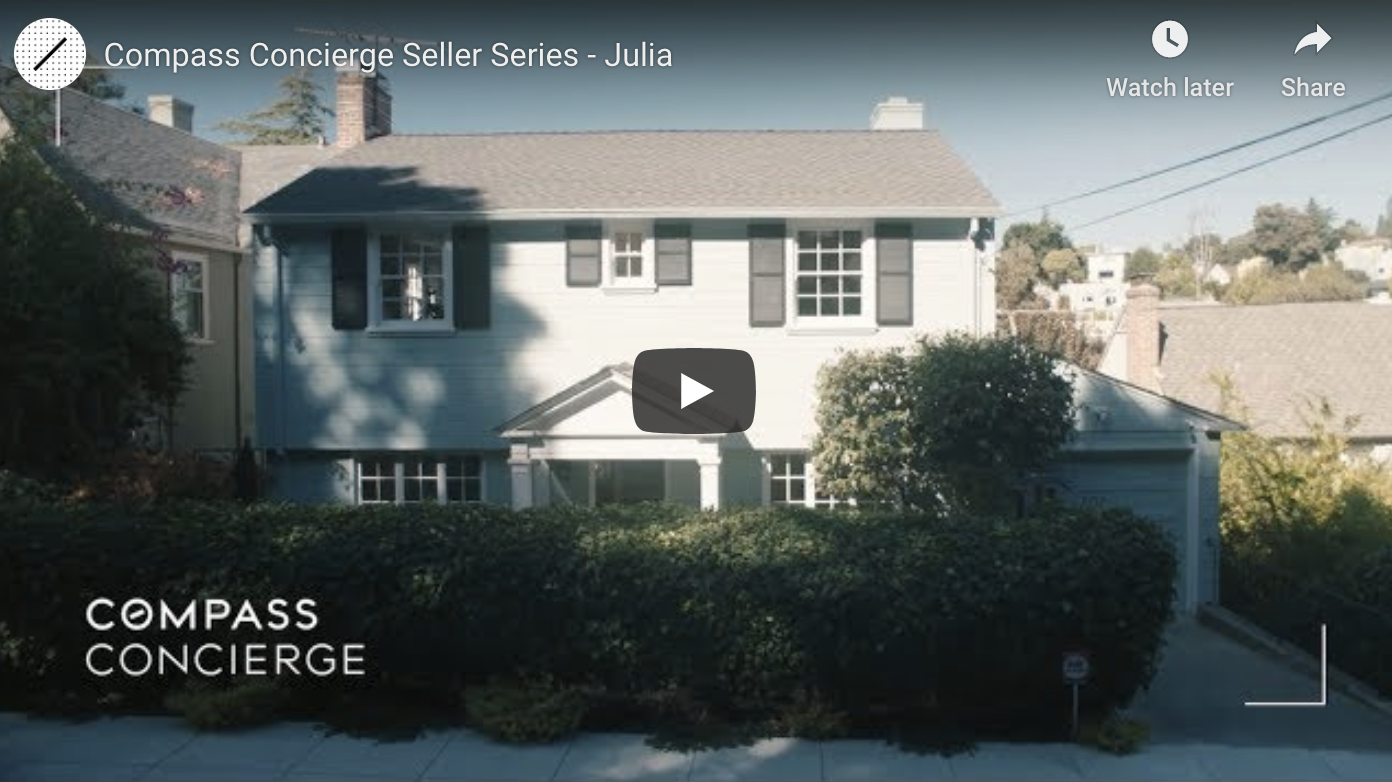 ---
NATIONAL MACRO DATA:
---
Total mortgage applications rise 6.8% since last week
---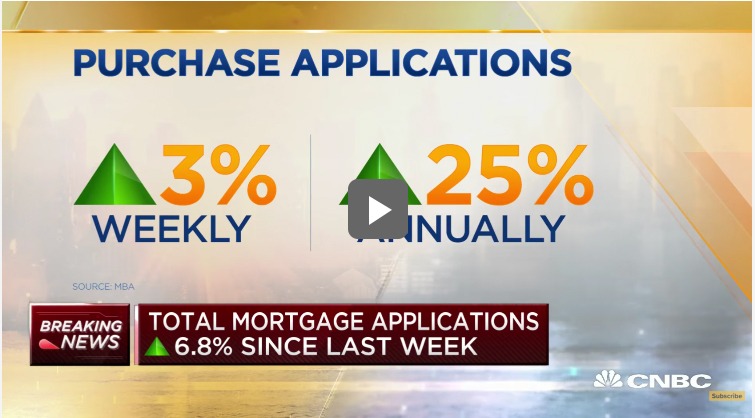 ---
An eviction moratorium without rental assistance hurts smaller landlords, too
If you're home-rich but cash-poor, here's what to know about reverse mortgages
Home Values, Owners' Equity Rise in 2Q20
---
Burgess Group Blog
---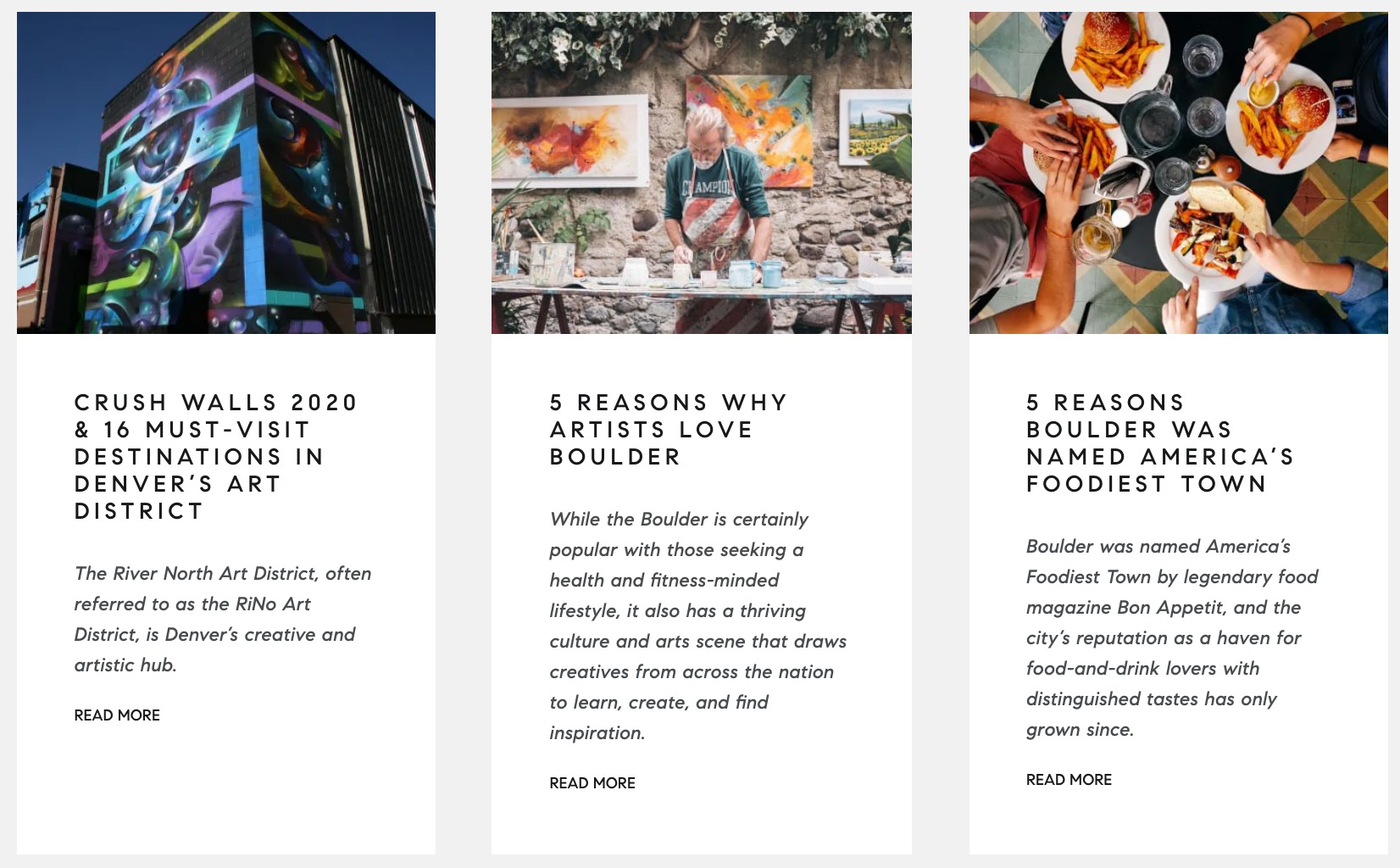 ---
Wishing you health. Call us with questions.
---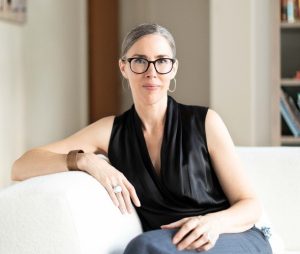 CATHERINE BURGESS
Associate Real Estate Broker
303.506.5669
[email protected]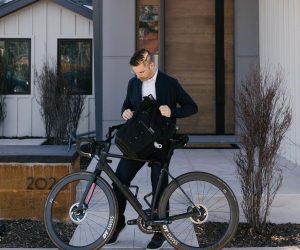 ANDY BURGESS
Associate Real Estate Broker
303.301.4718
[email protected]

© Compass 2020 ¦ All Rights Reserved by Compass ¦ Made in NYC
​​​​​​​Compass is a licensed real estate broker and abides by Equal Housing Opportunity laws. All material presented herein is intended for informational purposes only. Information is compiled from sources deemed reliable but is subject to errors, omissions, changes in price, condition, sale, or withdrawal without notice. No statement is made as to accuracy of any description. All measurements and square footages are approximate. This is not intended to solicit property already listed. Nothing herein shall be construed as legal, accounting or other professional advice outside the realm of real estate brokerage.