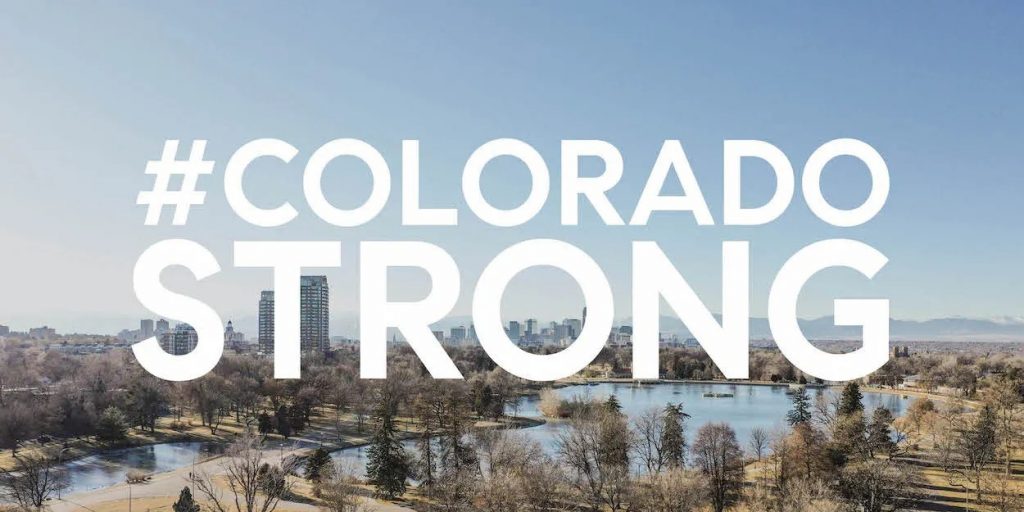 Dear friends,
​​​​​​​Another a tribute to our essential workers, people recovering, and students missing their proms – a humorous reminder that no matter how hard things get, there is always good in the world.
BOULDER REAL ESTATE MICRO DATA:
​​​​​​​
Boulder County Stats: 4/12 – 4/19
Last week we saw 54 new Boulder County listings. 43 went under contract, creating an aggregate sell-through rate of 79.6%. That is 10% lower than the sell-through rate or under-contract rate for the same week in 2019. This is the highest sell-through rate since the beginning of March. We continue to see strength and resilience in the under-contract realm.
​​​​​​​That said, we saw a further decline in inventory and under contracts, down 63% year over year from where we were a year ago. We will see these numbers play out in solds/closings around 30 to 45 days from now.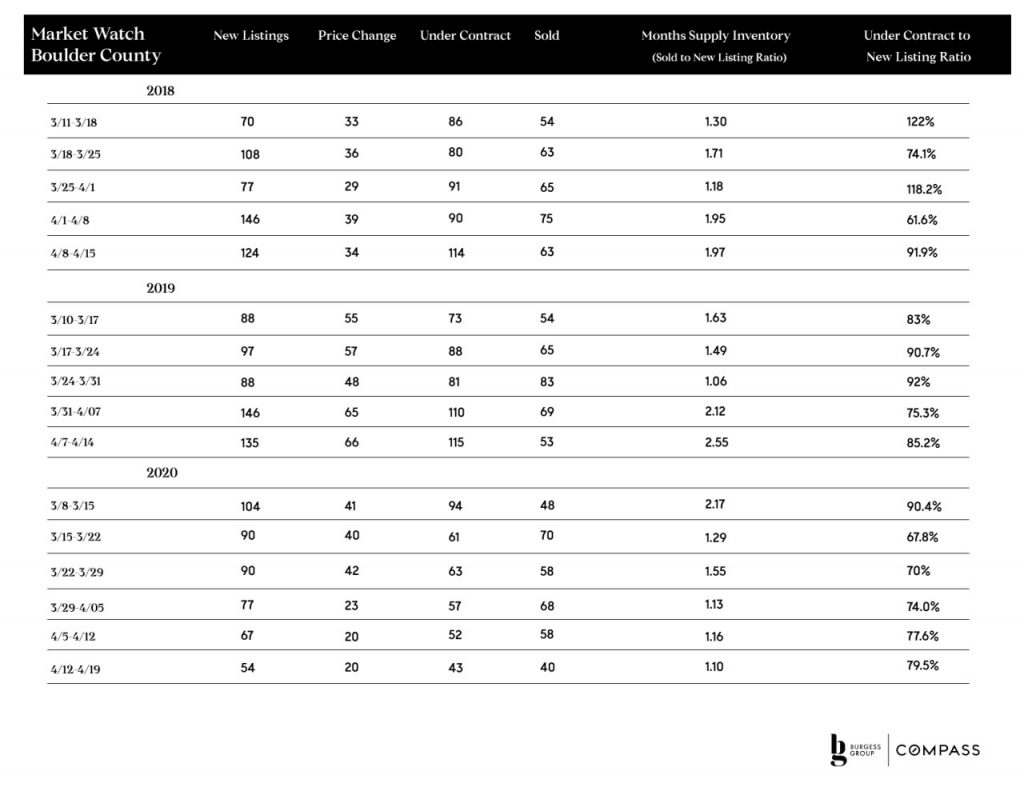 From a price band perspective, the $0-500K range was strong but not exuberant at 75%; $500k-1mm had 100% sell-through; $1mm-1.5mm had 7 new properties come to market (good) and 4 went under contract for a 57.1%, which was a decrease from last week, possibly reflecting challenges in our showing system; $1.5mm-2mm had 1 property come to market and go under contract, for 100% sell-through rate; 3 new listings over $2mm with 0 sales, for a 0% under-contract percent.
The market is showing some tightening and slowing right now as a result of showing restrictions etc., but there still are a good number of deals happening today. Relative to other major markets, our aggregate decreases have been fairly small and incremental, which is in alignment with the overall strength that we've seen in the northern CO market in recent years.
​​​​​​​Be sure to read the last article in the Macro news below, regarding how the Coldwell Banker French/Monaco (who are a few weeks ahead of us) market is functioning pre-opening and their expectations for post-opening.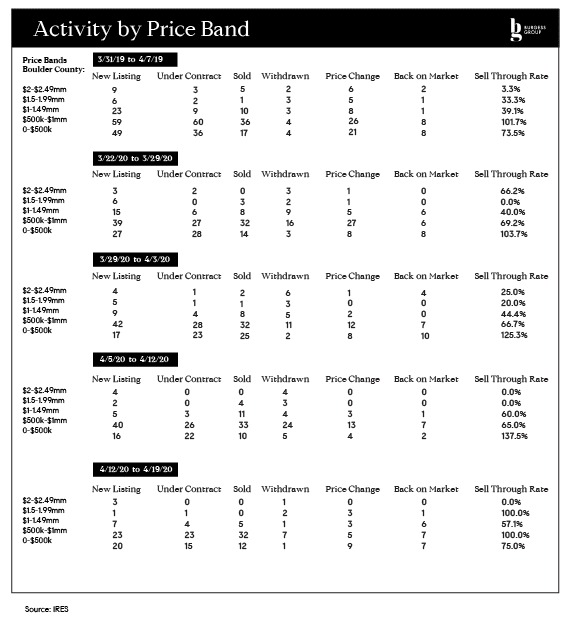 Local Real Estate In A Nutshell
​​​​​​​Our similar-to-2019 sell-through rate may be promising news, indicating that when we are done staying-at-home, market dynamics may continue to function in a fairly balanced way. There will likely be pent-up supply and pent-up demand which comes to market. That said, with this big dip, we may not see the same volume of real estate transactions this year that we've seen in recent years.
​​​​​​​MACRO DATA:
Early-Recovery New Listing Volumes
​​​​​​​
CNBC reports that nationally home prices are holding steady.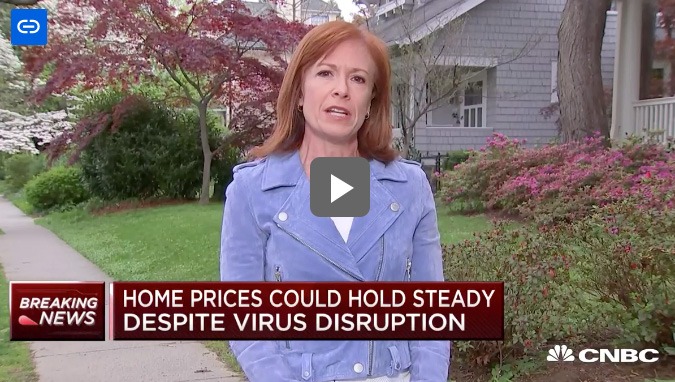 ​​​​​​​Buyer Demand Shifts To Rural Areas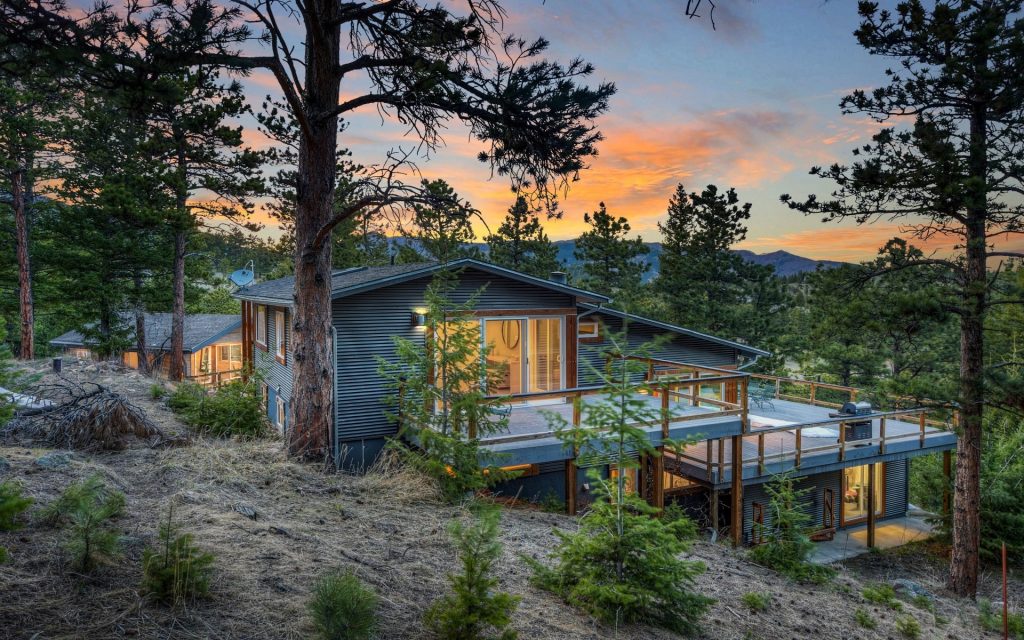 Our Luxury Presence Network and Compass cohorts in dense coastal cities have been telling us for a good month that buyers are interested in moving to rural escapes, like our (sneak peak) Private Exclusive off of Lee Hill above.
Redfin's CEO confirmed that Redfin is also observing that trend here.
More National News
Some Cities Keep Construction Going Via Virtual Inspections.
These markets could see the sharpest drop in home prices during coronavirus pandemic.
Forbearance Agreements Hitting Smaller Servicers Hard
Real estate sales are climbing in Iowa. Iowa may be behind the curve; let's see how they are performing in a month.
French real estate leader offers Americans advice on what to expect when US lockdowns end. The French have targeted a restart date and are starting to see activity.
​​​​​​​Wishing you health. Call us with questions.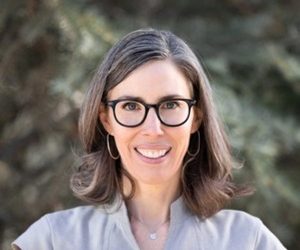 Catherine Burgess
​​​​​​​
Associate Real Estate Broker
303.506.5669
[email protected]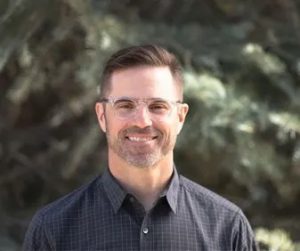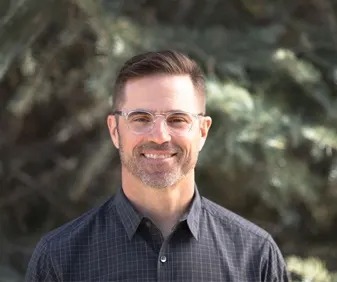 Andy Burgess
​​​​​​​Associate Real Estate Broker
303.301.4718
[email protected]

© Compass 2020 ¦ All Rights Reserved by Compass ¦ Made in NYC
​​​​​​​Compass is a licensed real estate broker and abides by Equal Housing Opportunity laws. All material presented herein is intended for informational purposes only. Information is compiled from sources deemed reliable but is subject to errors, omissions, changes in price, condition, sale, or withdrawal without notice. No statement is made as to accuracy of any description. All measurements and square footages are approximate. This is not intended to solicit property already listed. Nothing herein shall be construed as legal, accounting or other professional advice outside the realm of real estate brokerage.