---
The Burgess Group | Compass Boulder realtor team can honestly say that we put our best foot forward on the internet. Our marketing team is on point. Our Boulder real estate agents utilize all the latest technology to help our clients. 
And the best part? It doesn't cost you (the client!) any extra. We invest in these tools because we know they result in quicker, higher dollar sales. Our data tools show that using our methods, peak attention is received during the first 7 days on the market.
But these tools aren't made for just sellers! They help our lovely buyer clients too. Here are all the ways Burgess Group | Compass Boulder realtors utilize technology to help our clients.
---
1. Search Filter Tools
Burgess Group | Compass search tools are dynamic. You can draw custom map boundaries. Check your boxes to find the exact parameters of the house you want. You can search by price, acreage, square footage, amenities, and so much more. It's about as easy as it gets. It frees buyers from time-wasting tours of homes that aren't a good fit.
---
2. Virtual Meetings
One of the most important (but often understated!) parts of real estate is getting to know each other. Your home is an extension of you. Your personality shines through this incredibly personal facet of your life. We work with a lot of people in the Boulder area. Every single one of our clients is unique. And The Burgess Group | Compass agents LOVE that! But we're all busy people here. It's not always convenient to meet for coffee or lunch. Virtual meetings help us work around your busy schedule.  Just hop on a quick Zoom or Facetime and let's spend 15 minutes getting to know each other! 
The same perk applies once our relationship begins. The climate of real estate lately is crazy. There will be a lot of updates, research, and sending listings back and forth. We can hop on a quick virtual meeting and take care of business quickly. There's no need to ask your boss for a few free hours in the afternoon. 
---
3. High-Resolution Property Photos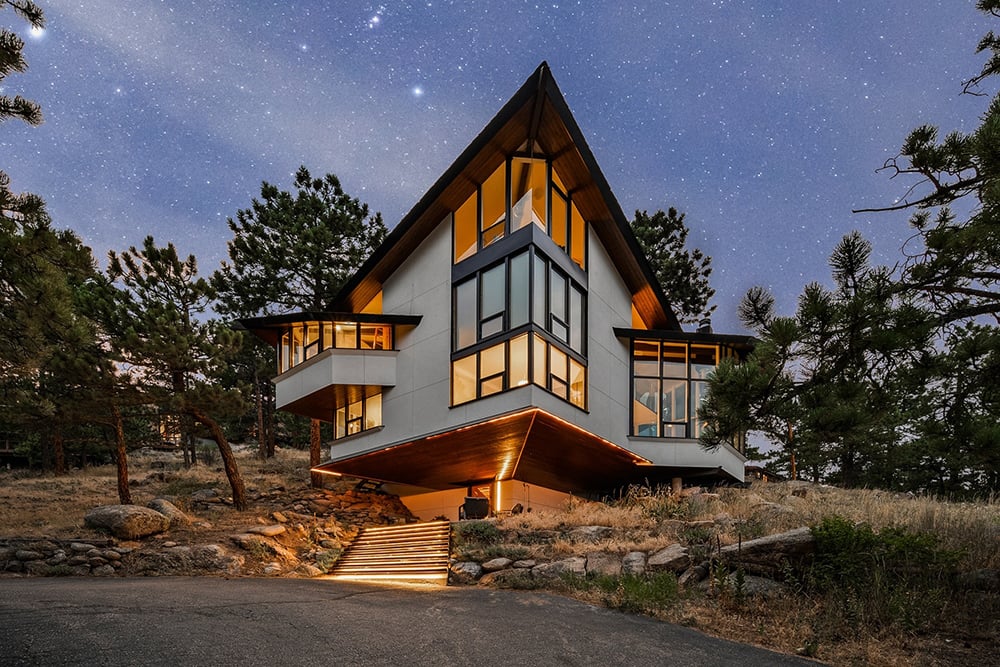 The stats on the benefits of high-resolution property photos are impressive:
Homes with high-quality photos sell

32% faster

.

Homes with

more photos

sell faster, too. A home with one photo spends an average of 70 days on the market, but a home with 20 photos spends 32 days on the market.

On average, homes that include high-quality photography in their listings

sell for $3,000-$11,000 more

.
You deserve to get the best price for your home. The Burgess Group | Compass Boulder realtor team dispatches a team of professional photographers that utilize HDR, wide-angle lenses, and drones to capture your best side and get you the highest return on investment.
---
4. Video Marketing
Everybody has a preference for how they like to consume content. Some people want to deep-dive into a blog. Others prefer to just flip on a video. We create a professional video for most homes that we list. Our agents serve as our elegant on-screen host. She'll take potential buyers on a tour around the home, pointing out the best features and amenities. The videos are informative, but they're still short enough to hold your attention. All videos are professionally edited.
Here are some of our most recent video marketing vlogs:
---
5. High-Quality Property Descriptions
The real estate industry is infamous for buzzwords. Phrases like "Wow! You won't believe this deal!" are from a bygone era of newspaper listings and magazines.
It's important to showcase your listings creatively. The Burgess Group hires a professional copywriter for every property we list. We must tell the world about your home in a way that's fresh and unique.
---
6. Listings on Multiple Real Estate Websites
You can expect to see your listing all over the internet. You'll see it on the Burgess Group website, of course. But it will be also listed on MLS, Zillow, Realtor.com, and so many more. 
---
7. Virtual Showings 
Boulder real estate moves FAST. It's important to act quickly and swiftly to secure the deal. A few hours can make the difference between an accepted or rejected offer. If there's a home you want to tour, but can't get away from your daily life to check it out, just let us know. We'll go check it out and Facetime you while we're there. It's a fast and effective way to get a feel for a home. 
---
8. Social Media
When you hire Burgess Group | Compass you're hiring both Boulder County realtors…and a marketing team. The Burgess Group social media team will promote your listing on all our channels (Facebook, Instagram, Youtube, and LinkedIn!). Professional photos, videos, and property descriptions give us a ton of high-quality content to work with. You deserve to be promoted!
---
9. Matterport Virtual Walkthroughs
3D tours are a total game changer. You get to tour a new home…without leaving the comfort of your couch. It's an incredible resource for anyone relocating to Boulder. 3D tours provide an interactive experience to viewing the home. Clients can walk room to room, and move around at their own pace. It feels almost like a video game experience. Zillow and other listing sites accommodate 3D tours. They'll even provide a specialized marketing tag on their interactive map to draw attention.