WARM TEMPERATURES, MELTING SNOW, AND TRAILS GALORE—IT MUST BE TIME TO TAKE A SPRINGTIME HIKE IN BOULDER
For many locals here in town, including members of our Boulder realtor team at Burgess Group | Compass, Spring is unquestionably the best time of year.
The last of the winter snow finally fades from view. A gentle warmth rises in the air. Local vegetation shows vibrant signs of life—as do the area's birds and wildlife.
It's also the time when people tuck away their skis and dust off their hiking boots. After all, there's no better time to experience Boulder than on foot, hiking one of the city's many trails.
With over 150 miles of trails stretching in and around the Boulder area, there are plenty to choose from. And while not all are open just yet, due to winter's last breath, there are a number of spectacular vistas to traverse between mid-March and early June.
​​​​​​​So, let's finish lacing up those boots, grab our favorite trekking poles, and hit the trail! Our Boulder real estate agents here have compiled a list of the 10 best springtime hikes in town.
BEAR PEAK
8-mile out-and-back, Difficult
How about we dive right in with one of the most challenging hikes anywhere in the city. The Bear Peak Trail earns its reputation as one of Boulder's toughest treks the minute you head up the trail. With steep rises, stone stairs, and switchbacks, it's a workout. The total elevation gain is 2,800 feet leading to a summit of 8,459 feet. The eight-mile out and back starts from the NCAR (National Center for Atmospheric Research) Trailhead. From there, you'll work your way upwards via the Mesa Trail and Fern Canyon Trail, the latter of which features some tricky terrain.
​​​​​​​From that point, it's onto Bear Peak and the final approach. This hike is among the most popular among locals not only for its challenge but its rewarding views. As the second tallest mountain in Boulder, you'll take in some commanding 360-degree panoramas from the summit, including the foothills and plains and the range from Pike's Peak to Longs Peak.
CHAPMAN-TENDERFOOT
2.5-mile loop, Easy to Moderate
Accessed from the Revitalization Point Trailhead along Flagstaff Road or the Chapman Drive Trailhead further to the north, the combination of the Chapman and Tenderfoot Trails form a 2.5-mile loop west of Boulder. By no means the most well-traversed of trails, if you love getting lost in the views of mountain ranges reaching off into the horizon, this is one of the top spots in town.
​​​​​​​Nestled in amongst thick foliage, Chapman-Tenderfoot meanders through some of the best forest scenery in Boulder. The trail is lightly-trafficked and offers an opportunity to wander without worry. One of Boulder's truly great springtime hikes, wildflowers bloom in abundance across the meadows, giving the space a Sound of Music vibe. Deeper into the trail, there is a small spur that provides views of the continental divide.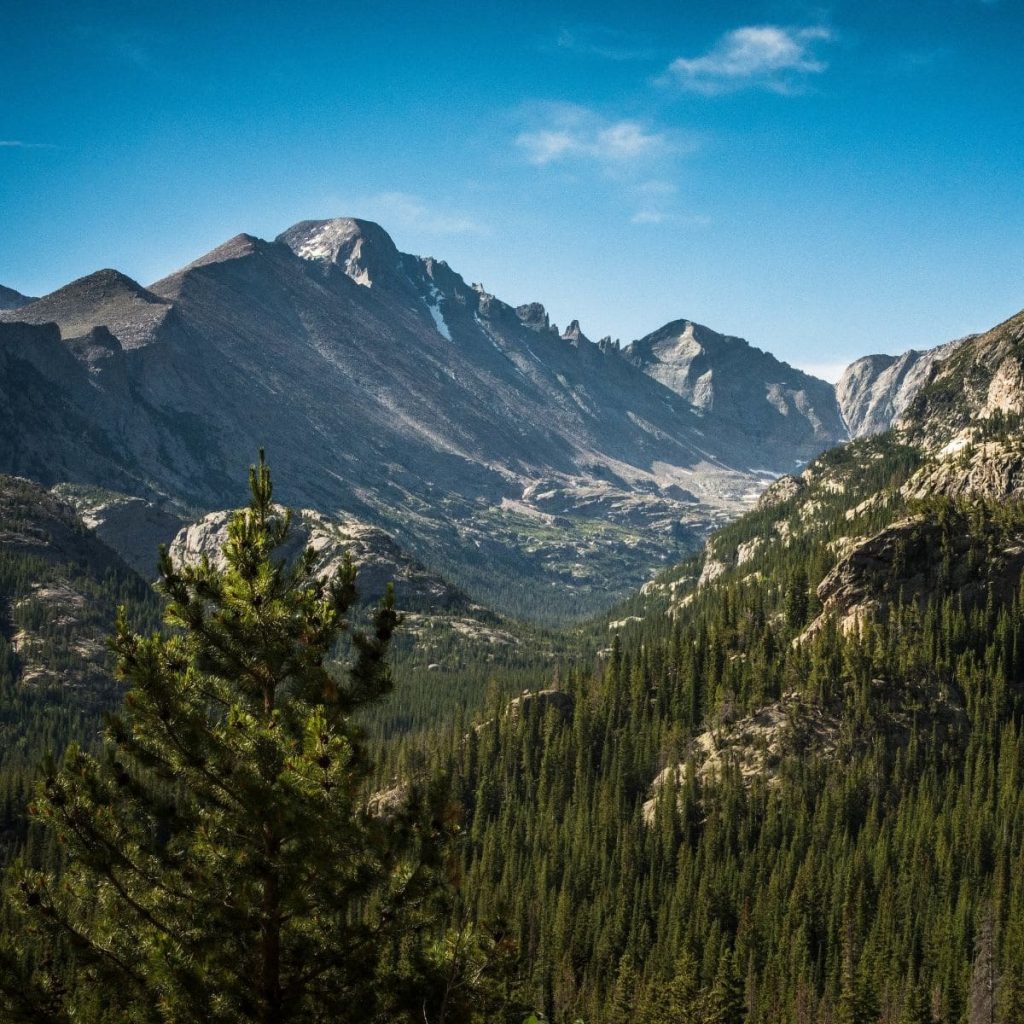 DOUDY DRAW AND SPRING BROOK LOOP TRAIL
5-mile loop, Moderate
To the south of Boulder, in Eldorado Springs, you'll find the magnificent Doudy Draw and Spring Brook Loop. Starting at the Doudy Draw Trailhead and walking a short distance on Community Ditch, you'll cover about a mile-and-a-half of valley landscape before you reach the loop. Laid out through low-density forest, the trail is excellent for birdwatchers.
​​​​​​​If you want to make this hike even more interesting, instead of completing the Spring Brook Loop, cross the creek footbridge and link into the Goshawk Ridge Trail. From there, you'll hook up with the Fowler Trail and then back into Spring Brook, completing a lollipop figure eight before retracing Doudy Draw back to the trailhead. In total, this turns a five-mile trail into a nearly 10-mile trek across almost 1,200 feet of elevation change.
ENCHANTED MESA TRAIL
1.2-mile point-to-point, Moderate
Chautauqua Park can be quite the gathering spot for both locals and visitors, resulting in plenty of traffic on the park's most popular trails. To grab a little time for yourself, the highly-underrated Enchanted Mesa Trail is an excellent, serene place to spend a spring afternoon.
​​​​​​​A barely-there ascent of 425 feet leads you across a meadow and into a front-row seat to the magnificent Flatirons. Because this trail is so often overlooked—its trailhead is tucked away to one side of the Chautauqua Auditorium—it's also an excellent sanctuary for wildlife, who wander the area unencumbered.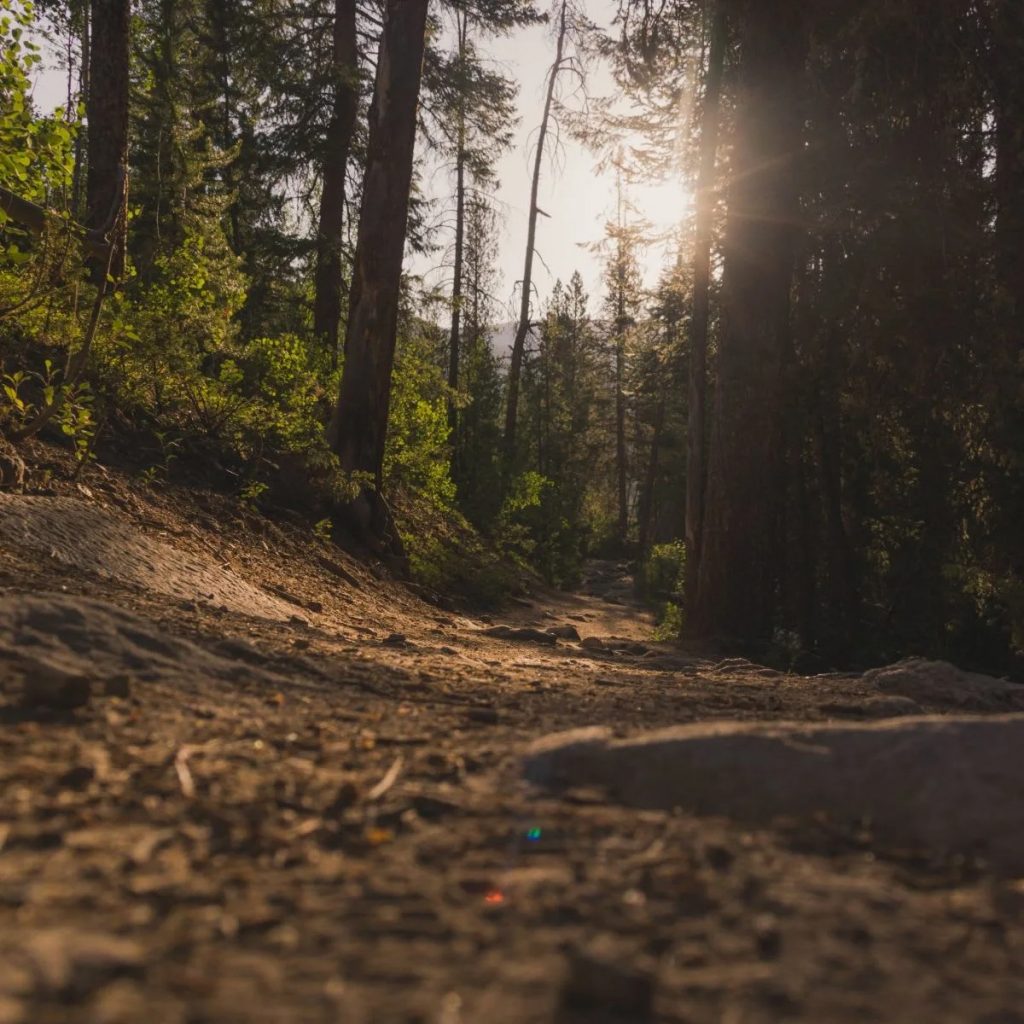 FLATIRONS VISTA
3.5-mile loop, Easy
One of the most straightforward hikes on our list, the Flatirons Vista is ideal for those who love gorgeous, wide-open views of foothills dissolving into grassland prairie—which is the main reason why our Boulder realtors included it in this list. After spending winter indoors, there are few places better to get out and stretch your legs than this expansive piece of land.
A connection with the Doudy Draw Trail also gives you access to the Spring Brook and Goshawk Loops. If you're a mountain biking enthusiast, this area, along with Doudy Draw and Marshall Mesa, is excellent for kicking the winter cobwebs from your pedals.
JODER RANCH (INTERIM TRAIL)
3.7-mile out-and-back, Easy
Roughly 15 minutes due north of Central Boulder is the relatively new Joder Trail—it's been in use for less than five years. From the trailhead off North Foothills Highway, you'll head west along a wide, well-maintained footpath. After passing Joder Reservoir, the trail veers north and arches its way north, northwest, and then back south across the rolling grassland of Buckingham Park.
​​​​​​​Part of the North Trail Study Area Plan to add more than 7,500 acres to Boulder's Open Space and Mountain Parks, the trail continues to evolve. Future plans include more trails and loops, but for now, it offers a brisk springtime trek in an undiscovered part of the city.
LONG CANYON TRAIL
2.9-mile out-and-back, Easy to Moderate
If you're seeking a hike that is genuinely out amongst nature, with as few people as possible, Long Canyon Trail might be one of the top options around according to our Boulder real estate agents. This simple out-and-back doesn't offer much in the way of sweeping vistas or significant elevation rises. What it does provide, however, is peacefulness and plenty of nature.
​​​​​​​Rolling across a creek and meadow and under a canopy of ponderosa pine forest, Long Canyon is made for those who love wildlife, and more specifically, birdwatchers. Wildflowers are in constant bloom, and birds and butterflies blanket the area in abundance
MESA TRAIL
6.3-mile point-to-point, Moderate
Winning the award as Boulder's most meandering hiking trail, the Mesa Trail flows like a river from its northern end at the Chautauqua Park Trailhead, down to its southern terminus at the South Mesa Trailhead. Not exactly the out-and-back you were looking for, Mesa is really a means to access almost all of the major east-west trails in southern Boulder. It links up with more than 15 different trails at various points along its path.
​​​​​​​Should you decide to navigate Mesa's full length, have a ride ready at the opposite end or give yourself plenty of time for the return journey. Either way, you're in for a treat with varied terrain that includes prairie and grassland, forests of ponderosa pine, and scrubby brushland. Amazing views will follow you on the full-length of your hike, and if you love wildlife, you'll have plenty of companions along the way.
MOUNT SANITAS
3-mile out-and-back, Moderate to Difficult
Quite popular among locals, and the Boulder realtors here at Burgess Group | Compass for its short length, challenge, and beautiful views, the Mount Sanitas Trail is easy enough for those that opt to take their time. Attempt a slightly faster trip up the mile-and-a-half out-and-back trail, and it can take you by surprise. Elevation gain is about 1,300 feet, and will certainly get your heart rate moving.
​​​​​​​Reach the summit, and you'll be rewarded with expansive views of Boulder and the prairie below. If you find yourself with plenty of time to spare, take the East Ridge Trail down and complete the loop back on the scenic Sanita Valley Trail. This will lead you directly back to the Mount Sanitas Trailhead north of Settler's Park.
ROYAL ARCH
Royal Arch is a magnificent, yet hardscrabble hike that provides some of Boulder's best scenery. First, though, you have to access it. The easiest route is walking Bluebell Road to the point it curves around a restroom, passes a shelter, and connects with Flatirons Loop Trail. Follow the signs to Royal Arch, which starts where Flatirons ends.
​​​​​​​Not only is this trail steep, but with a relatively fast ascent of 1,300 feet, it can get very busy. Upon reaching the summit, you'll understand why—the arch formation is simply extraordinary. And the views of Boulder in the valley aren't too shabby either.
For a few bonus excursions, first consider a leisurely stroll through the city along Boulder Creek Path—it's great for those who want to get outside, but prefer level, paved terrain. If you're warming up for something more adventurous, the Red Rocks Trail in Settler's Park will put you in a hiking mood. It's easy, has marvelous views, and is an excellent early season trek before venturing out into Boulder's incredible trail system.
Looking to buy or sell a home in Boulder? For more information about Boulder homes for sale, contact a Boulder realtor at Burgess Group | Compass today. It would be our pleasure to serve as your Boulder real estate agents and help you find a property that's right for you!