Thanks So Much For Visiting!
The contest is closed — please check into our Facebook Page for the LIVE Winner Announcement on Wednesday, March 21st at 9:30 AM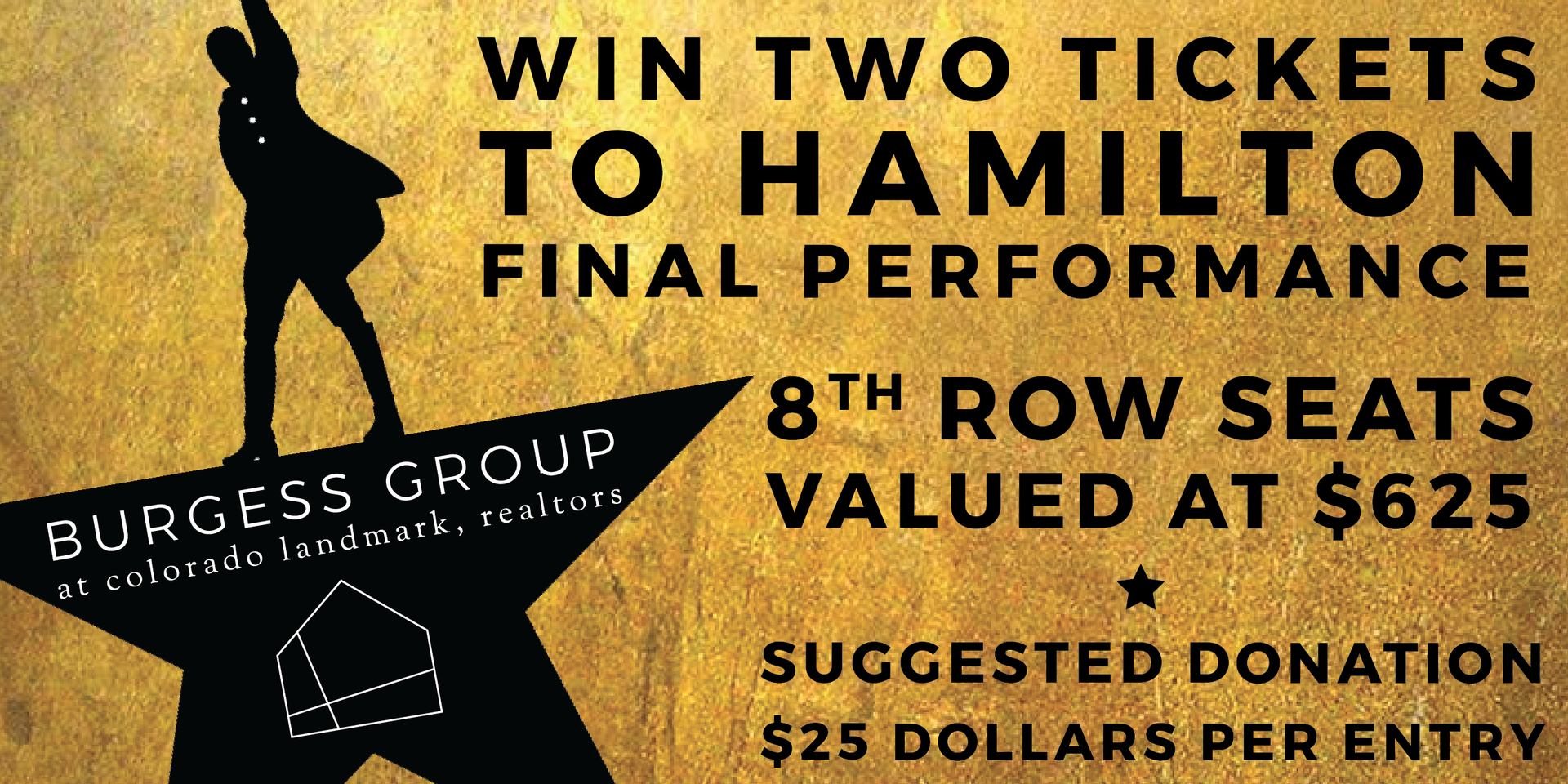 Win Two 8th Row Tickets To Hamilton's Final Denver Performance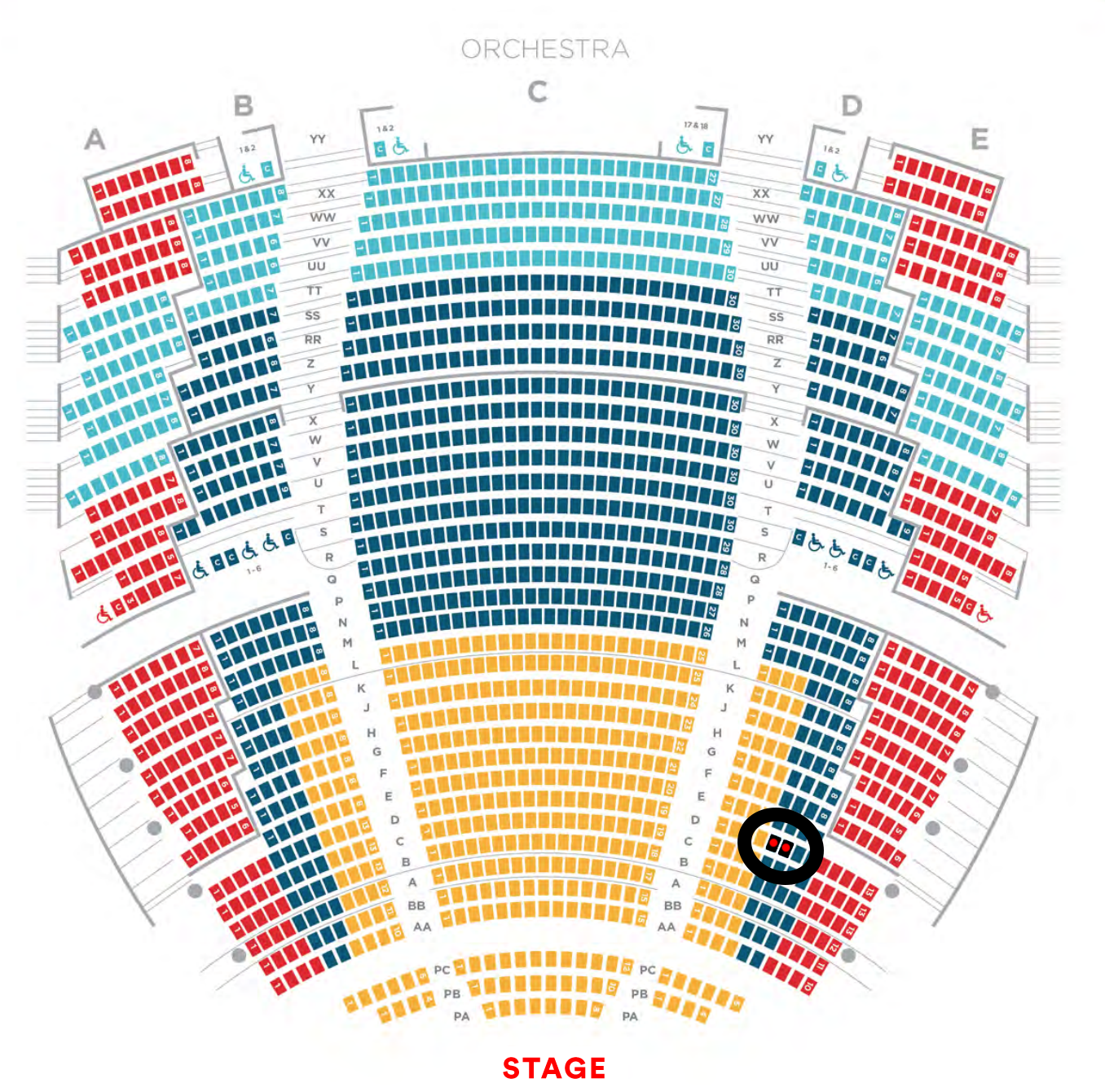 We're excited to be giving away TWO 8TH ROW TICKETS to the final performance of Hamilton in Denver.
These tickets retail at $313 each and offer a wonderful vantage point to see the show. No purchase necessary to enter, however, in an effort to support the arts in our own community, we're asking for a $25 donation for each contest entry!
TICKETS: Sunday, April 1, 2018, 2pm. Orchestra Row D, Seats 5 and 6
IMPORTANT: In order to be certain your donation is counted as an entry, you must fill out your Full Name, Phone Number, and Email. We can not track anonymous donations as contest entries.
Enter To Win By Donating To The Boulder Philharmonic
The Boulder Phil strives to inspire the next generation of music-lovers through Discovery Concerts that have reached thousands of 4th and 5th grade students in 28 schools across three counties.
For decades the Phil has also fostered new talent with the annual Young Artist Concerto Competition, and Boulder Phil musicians provide mentorship through side-by-side concerts with the Greater Boulder Youth Orchestras and Front Range Youth Orchestras. In all these ways, the Boulder Phil strives to be at the center of our community's cultural fabric.
Enter To Win By Donating To The Boulder Opera
The Boulder Opera is committed to making opera accessible, inspiring and engaging to the community. Our goal is to develop new audiences for this old art form, enrich the lives of our community, and provide opportunity to local musicians. Our Children's productions explore repertoire in reduced versions with a narrator and an ensemble orchestra. And our full-length productions, which include standard, contemporary, and rarely performed works, are experimental in nature, seeking to reach and entertain new audiences and delight the old. Our outreach program is designed to inspire and educate the young generation about opera and to make connections to other disciplines through our study guides and free workshops.
Enter To Win By Donating To Colorado Music Festival
Our mission is to inspire and connect community members of all ages by providing access to the best of the world's music through education and performance.
The Rocky Mountain Center for Musical Arts was founded in 1995 by Kathy Kucsan and Peggy Bruns. The Colorado Music Festival completed its 39th summer in 2016. The two merged in 2009 and in 2013 the new name Colorado Music Festival & Center for Musical Arts was chosen.
Colorado Music Festival & Center for Musical Arts is a one-of-a-kind organization that provides a broad spectrum of music education opportunities and world-class performances to citizens throughout Boulder County and beyond.