BOULDER'S COMMUNITY-DRIVEN, CREATIVE CULTURE HAS HELPED MAKE IT A PARADISE FOR EMERGING ARTISTS

You might think of Boulder primarily as a hub for those who appreciate an active lifestyle spent in Colorado's expansive, beautiful landscape. While the city is certainly popular with those seeking a health and fitness-minded lifestyle, it also has a thriving culture and arts scene that draws creatives from across the nation to learn, create, and find inspiration.

​​​​​​​If you want to learn about what makes Boulder such a great city for artists, read on. We've compiled the best galleries, events, and more that make this city such a hot destination for creatives of all types.
A CITY FOR THE ARTS
In recent years, Boulder has increased its funding for the arts, making the artistic and cultural development of the city a major focus for local and state governments. This growth in support, along with the work of nonprofits, grassroots organizers, and creative collectives, has helped shift the city into one that values and respects the contributions of its artistic community. This is reflected in the growing artistic districts and institutions that are thriving in Boulder.

Pearl Street is the most popular shopping and dining district in Boulder's historic downtown, but it is also home to many of the galleries, studios, and creative spaces that are crucial to the city's burgeoning arts scene. While visiting Pearl Street, four blocks of which are closed to traffic, you can freely explore the brick streets and find inspiration in the bustle of the city.

The North Boulder Arts District is a growing collective of artists, businesses, and city leaders in North Boulder that brings together resources and creative ideas to shape the neighborhood's future. The District and its operations are overseen by a non-profit local board, and the organization places emphasis on grassroots, community-focused work to make the city an even better place for the artists who call it home. Many great art events in the area are co-sponsored by the District.
One of Boulder's most unique art shops is Art Parts: Creative Reuse Center. Unlike a traditional art supply store, Art Parts prides itself on offering unusual, inventive, and upcycled materials for artists of all mediums.

AN INSPIRING LANDSCAPE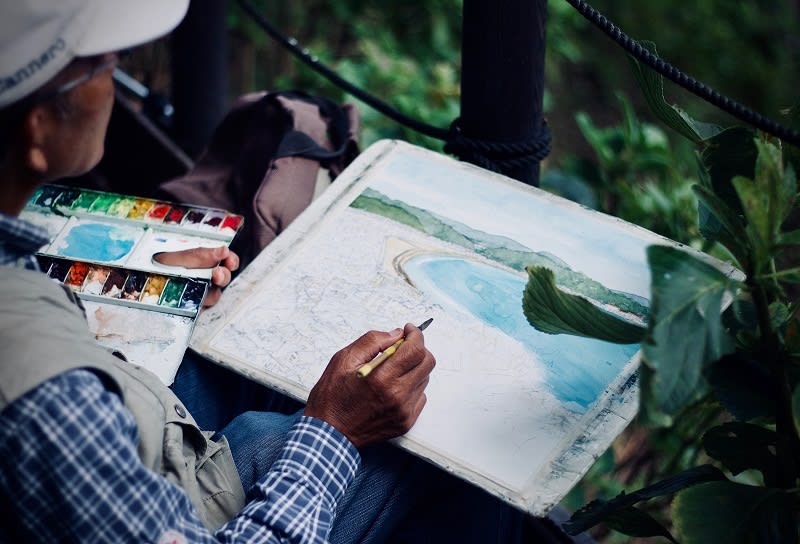 One thing everyone knows about Boulder is that its natural beauty is unmatched. The landscape itself is a significant draw for artists who want to find inspiration in the open, preserved wilderness that surrounds the city, and its many parks and trails provide great opportunities to create in the outdoors.
The city's defining natural feature is its view of the Flatirons—an iconic mountain range that has much historic, spiritual, and ecological significance in the region. Creative takes and interpretations on the mountains are a staple of the Boulder's arts scene, and their powerful presence on the horizon has provided inspiration to many local artists.
A popular destination for plein air painters is the Chautauqua Trailhead, where you can access a wide array of stunning vistas from which to draw inspiration and ideas.
Central Park lies in the heart of Downtown Boulder, near many of the shops and galleries that are crucial to the city's arts scene. You'll commonly find artists of all types in and near the park creating, engaging with the community, and finding inspiration in the bustle of the city.

STUNNING GALLERIES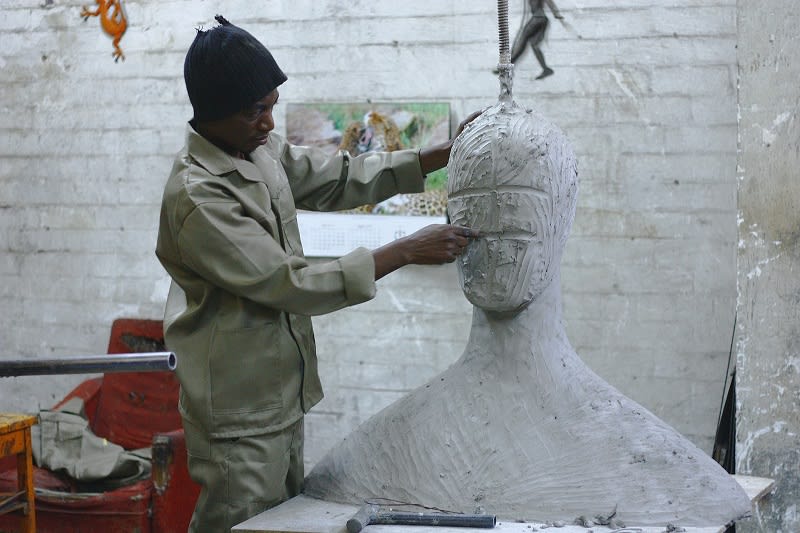 Galleries are often the artistic lifeblood of a city. They bring together creators and communities, provide a platform for both new and established artists, and offer space for local, up-and-coming talent to show the city their work. Boulder has an array of great galleries—many of which are open to the public year-round—that provide an amazing opportunity to discover new artists and support them directly.
FESTIVALS AND EVENTS
Part of what has helped put Boulder on the map of great artistic cities is the variety of events and festivals it hosts year-round. Summers, in particular, are a great time for artists in Boulder since everyone is out and about, ready to enjoy performances, see gallery openings, and attend shows.
EXPERIENCE BOULDER'S ARTISTIC CULTURE FIRSTHAND
Boulder's thriving art scene, vibrant culture, and environmentally conscious lifestyle make it a unique and inspiring place to live. If you're interested in buying property in Boulder, Burgess Group's team of experienced Colorado real estate agents can help you find the right home at the right price. Our team is composed of expert Denver and Boulder, Colorado real estate agents ready to help make finding your next home a streamlined, worry-free process. Whether you're interested in buying Denver real estate or want to learn more about luxury Boulder homes for sale, Burgess Group has proven skills and an excellent track record that clients of all kinds can trust.

You can explore our site to learn more about real estate in the excellent Colorado communities we serve and contact us to get all the information and assistance you need to purchase your new home with confidence.